Now that the couples of Married at First Sight's 12th season have all moved into their apartments, the real work begins. And, boy, do they have some work cut out for them.
Any sort of marriage can be a challenge, but when you're married to a person you just met, the adjustment is even more difficult. That's the biggest thing Vincent and Briana are learning as they continue to get to know each other on the show.
After having their first major blowout, which resulted in Vincent leaving the apartment he shares with his new wife, the couple will finally take a moment to sit down and hash out their differences in the upcoming episode of the Lifetime reality series, set to air on Wednesday.
In a Newsweek-exclusive sneak peek of episode 8 (above), Briana tries to clear the air with her husband while he lays in bed.
"So can we talk?" Briana asks. "I don't want you to feel as if you had to leave to get your head right."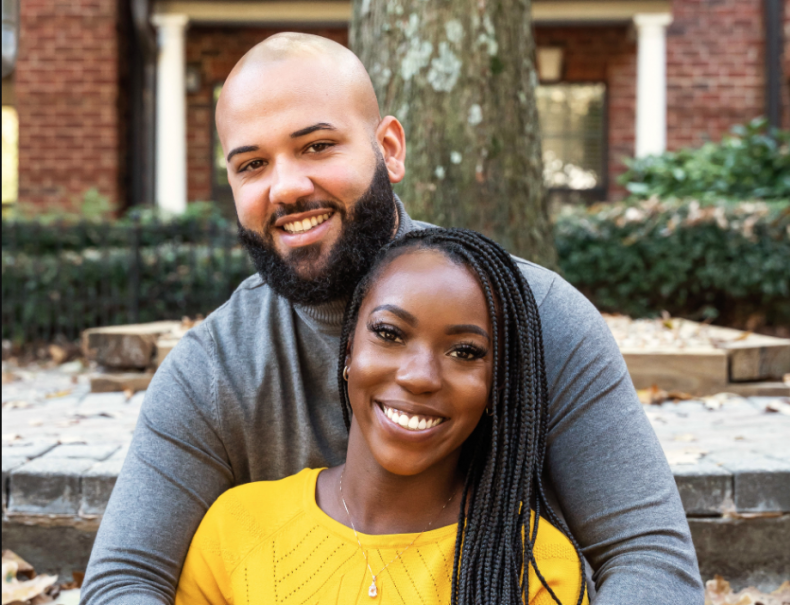 When speaking with MAFS producers, Vincent admits that he's still really upset about their argument from the night before. In a flashback scene, Vincent can be heard telling Briana that he's "just tired of your smart comments," before storming out of the apartment.
However, he's realized that while he "needed a breather," walking out on his wife just because they aren't seeing eye-to-eye is unacceptable.
"I made it as far as the parking deck before turning around. I'm so used to going home and blocking out the world and being me, doing me. But now I'm a married man. I'm responsible for Briana, Cookie [Briana's dog], and I gotta be here for them," Vincent tells producers. "I can't just walk out."
Meanwhile, back in the couple's bed, Briana explains that she wasn't trying to hurt Vincent with anything she said the night before.
"So when you felt as if you were disrespected or things weren't going the way that you wanted them to go, or I said something that may have offended you—I think what I was confused about was that I didn't know that you were offended by anything that I said," Briana says.
"Like when I commented on your shirt, I wasn't laughing at you. And we were both laughing in that moment, you know, because the champagne spilled. I thought it was funny and I didn't mean anything by the comment, 'That's so Vinny of you.' If that came off rude that wasn't my intention at all," she continues.
And in Vincent's eyes, he shouldn't have to notify Briana every single time she says something offensive.
"It's frustrating for me when she's being disrespectful. I feel that I shouldn't tell you every single time you're saying something rude," Vincent says in a confessional segment.
With the couple seemingly ready to put the argument past them, Briana suggests that they are "still learning each other," to which Vincent agrees.
Married at First Sight airs on Lifetime on Wednesday nights at 8 p.m. ET.