Chris Doesn't Feel Like Paige Is 'Trying' in 'Married at First Sight' Season 12 Sneak Peek
Another week of Married at First Sight means another week of drama between Paige and Chris.
After deciding to give their marriage another shot following Dr. Viviana Cole's house visit during last week's episode, Chris and Paige are back on offense with each other. When episode 11 airs on Wednesday, the pair will clash yet again over their failure to communicate.
In a Newsweek-exclusive sneak peek of episode 11 (above), Paige and Chris meet for the umpteenth time to discuss their struggling marriage. Paige admits that the couple has made some strides in the right direction, but there's something that's still off.
"We're putting in the effort of showing up every day—actually building a connection. But as far as the next phase of it and really digging deeper, I feel like we're having a hard time doing that. We haven't even been consistent in communicating," Paige says in the clip.
Chris asks what Paige would recommend to potentially fix their communication problems. She curtly responds, "Consistency."
However, she hasn't made it easy for Chris to commit to that. He quickly reminds Paige that he has called her on various occasions, and she has refused to pick up.
"You want consistency in communication? But I've called you a few times where I was calling to hang out. You didn't answer at all. I was going to say, 'Hey, let's go grab some food or something.' You didn't answer at all. I feel like you just purposely ignored me," Chris says.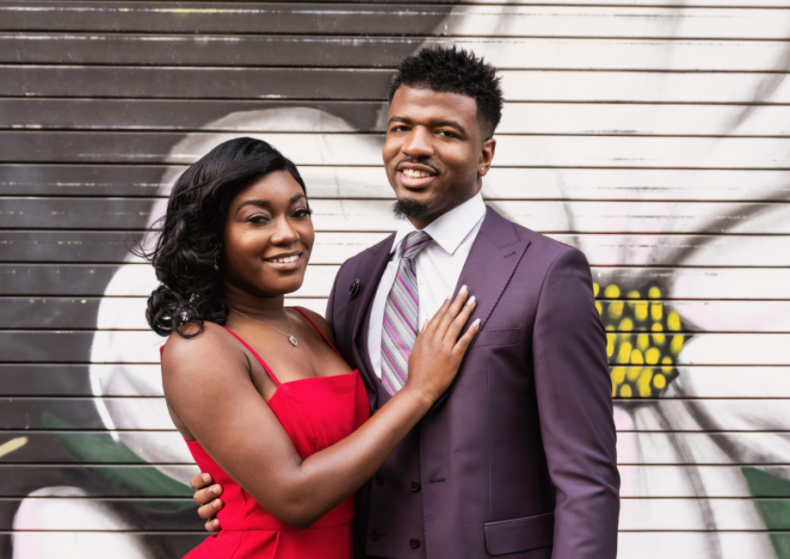 Paige counters that she was with her mother when Chris last called her. "Why couldn't that have been followed up with a text?" she pushes back.
In Chris' world, a phone call should be all it takes to get in touch with his wife. It seems like even the simplest stuff is difficult for the two of them.
"I don't really like texting. I'm a phone call guy. It shouldn't be this hard to communicate with somebody that you like. My problem with you has been communication, and from a communication standpoint, I just don't feel like you're trying," Chris responds.
Chris' feelings about Paige's effort—or lack thereof—is nothing new. As the sneak peek continues, a flashback scene depicts the duo having a similar discussion just 23 days earlier, when Chris pressed Paige on her demands for more communication even though she hadn't bothered to ask him about various aspects of his life, like the baby he's expecting with his ex-fiancée, Mercedes, or anything else pertaining to his life before the show.
After a quick jump back to the present, Chris is back on the fence about whether or not improved communication can even be enough to get the couple over yet another hurdle.
"I don't think that we are doing a good job at being spouses," Chris says.
Married at First Sight airs on Lifetime on Wednesdays at 8 p.m. ET.