'Married At First Sight' Season 9 Spoilers: Keith Gets Cold Feet Before Meeting Iris
Married at First Sight Season 9 participant Keith Manley gold cold feet before he walked down the aisle to meet his new wife, Iris Caldwell. Ultimately, he goes through with the first step of the experiment, he was nervous along the way.
"This is crazy," he says in a preview clip, obtained by Radar Online. "The anxiety has gone from like an 8 to an 11 now. I never thought this day would come. My future wife is at most 100 yards away. My mind is everywhere. I just have a lot of mixed emotions. I got everybody's blessings, but truthfully I don't know if I can go through with getting married at first sight."
According to his bio on Lifetime's website, 27-year-old Keith, a youth mentor, wants to find a stable relationship that mirrors the marriages of his parents and grandparents. "Although more spiritual than religious, he believes that marriage is a commitment for life and doesn't believe in divorce," his bio says. "With parents who have been married for nearly 30 years and grandparents who have been married for 55, Keith hopes to find the same love that's been running in his family for generations."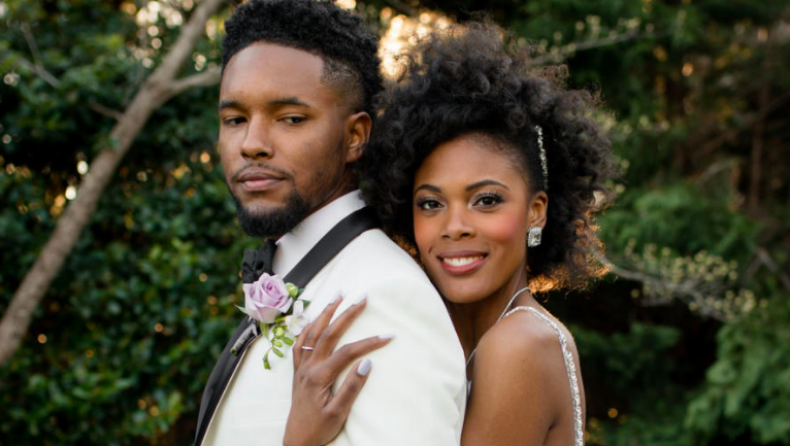 Iris, to Keith's surprise, is going into their marriage a virgin. "Religion plays a big role in her life, which is why she chose to remain a virgin until marriage," her Lifetime bio says. "Although she has no siblings and her parents divorced while she was a toddler, Iris still has a close relationship with her family. She believes in traditional gender roles and wants a husband who can live up to those expectations."
In a sneak peek clip, obtained by Us Weekly, Keith's mom tips him off at the wedding that Iris is a virgin after Iris open's up to her new mother-in-law. "So the purity of the white is definitely purity, reflecting for me. I'm a virgin," she says. "This choice was something on a religious standpoint for me. So, it's been hard. It's been hard for sure. But it was for my husband. It's a big deal."
Keith's mother told her son as soon as she found out. "I don't know how many virgins he has encountered but for him to marry a virgin, that's huge," she tells the cameras. "I think it's important that my son know the significance of a white dress."
It turns out that he didn't know the meaning and seems shocked to find out Iris has never had sex before.
Married At First Sight airs Wednesdays at 8:30 p.m. ET on Lifetime