Exclusive: 'Married at First Sight' Star Luke Reveals What He Thought About Seeing Kate Walk Down The Aisle
Married at First Sight star Luke Cuccurullo has received tons of flack from fans, but there are some things about their marriage that haven't been shown. For one, Kate Sisk and Luke share a favorite meal and they also like to keep their home tidy.
In an exclusive interview with Newsweek, Luke revealed he was shocked the first time he saw Kate because he had met her before. As shown in the series, he didn't look happy about it.
"Oh my god, I have met her two weeks prior," he said about his first thought when he saw her. "The odds on that are astronomical!"
After he was confirmed for the show, but before he married Kate, Luke was "suspicious" of every woman he saw in public. "I was super suspicious of everyone I saw in public. When I was at the gym I would just look at everyone and wonder if there was a chance they could be my future wife. Philly is a little big city so I definitely thought there was a chance," he said.
One of his biggest fears about getting MAFS was that he wouldn't get along with his wife. "The worst case scenario would be we don't find each other enjoyable and spending time together is like pulling teeth," he said.
While people mainly just see Kate and Luke struggle to make things work on MAFS, there are a few things right that they have going for them. "I really enjoy Kate's need to keep the house clean. We both enjoy an organized living space and it is so comforting to have a partner who understands that things go back in their place when you are done with them," he said.
They both enjoy eating octopus and it's a dish Luke enjoys making for Kate. "I have cooked for Kate a bunch, I really enjoy it. Her favorite thing that I've made is grilled octopus in a red sauce. Since day one we both have ordered octopus," he said.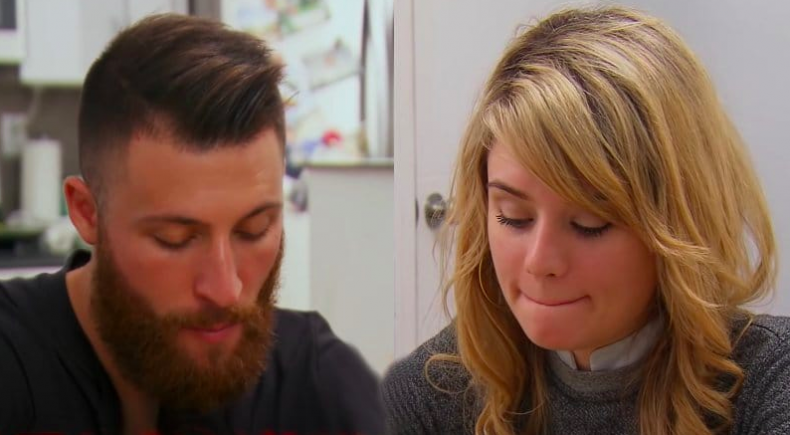 But if Luke is dubbed the Season 8 villain, it's because he knows he didn't treat Kate the best at the beginning of their marriage, like when he said "repulsed" by kissing her or accused her of having a drinking problem behind her back.
"In my mind, I knew [our relationship] was rough, but I didn't know it was that rough. It's just, like, I was doing such a worse job than I thought I was doing," Luke said during Tuesday's MAFS after show, Unfiltered. "To see that [footage] back, it's just, like, I don't know. It makes you feel like you can't fulfill that goal in life that you want so bad."
When asked why he said hurtful things to Kate—like feeling dead inside after he kissed her or that he wasn't physically attracted to her—Luke explained he wasn't comfortable with their situation.
"It made me disappointed in myself because I wasn't ready to take that step," he said. "Those feelings were [coming from a place where] I never want two people to be in a situation where they're not completely comfortable, especially physical or intimate situations."
Luke defended himself, saying he never wanted to hurt Kate. "I just want to take care of her, and it feels like I am just failing at that, you know?" he said. "It's just tough to see, kind of, I came in so hopeful and so optimistic and so ready—and then reality and expectations didn't meet."
Season 8 of Married at First Sight airs Tuesdays at 10 p.m. ET on Lifetime.