Amid 'MAFS' Luke and Kate's Sex Secret Drama, Dr. Jessica Griffin Instagrams Words Matter Post
Married At First Sight expert Dr. Jessica Griffin took to Instagram after Tuesday's episode, stressing the importance of words. Her post comes after Kate Sisk told relationship expert, Dr. Pepper Schwartz, that she and Luke Cuccurullo have been having sex since their honeymoon and that he asked her to keep it a secret. At the end of the show, Kate told Luke she exposed their secret, which didn't go well. Viewers have to tune in next week to find out what happened.
As for Griffin, she wrote that it is important for partners to express their gratitude for one another. "The two most important words you can say to someone: You matter. The four most important words you can say to your loved ones: You matter to me," she wrote.
Griffin explained her post in the caption. "Our words are powerful. We all have the capacity to improve someone's life—whether that be a stranger, a child, a friend, or our partner by letting them know through our words or our actions that they matter," she wrote.
The marriage expert warned about what can happen if a person doesn't see their value. "When people believe they don't matter, they lose hope, happiness, contentment, and confidence," Griffin wrote. "They become withdrawn and less productive at home, in the classroom, or the workplace."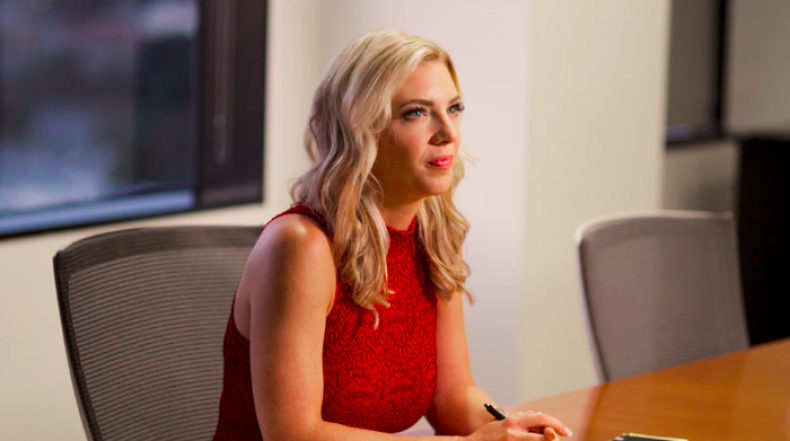 Griffin explained that it's important to recognize children and friends, but specifically touched on romantic relationships. "It doesn't matter if you've been together for ten weeks, ten months, ten to 50 plus years, don't forget to remind your partner that they matter in this world and that they matter to you," she wrote. "I have been inspired by a number of losses and traumatic grief lately. We only have one life, and we don't know when that will end, so make it count."
Unlike her last post about gaslighting, she didn't address MAFS specifically. In that message, she cautioned people should leave a relationship if they think they might be being gaslighted.
"Gaslighting is one tactic that may be present in toxic or unhealthy relationships. Emotionally abusive relationships often include some form of gaslighting," she wrote. "For those reaching out regarding trauma or abusive relationships, please know there is help. There is hope."
To find out what happens next, don't miss Tuesday's episode of Married at First Sight at 9 p.m. ET on Lifetime.