'Married at First Sight' Where Are They Now? What Couples Are Still Together
Not everyone who gets Married at First Sight stays together. For Season 7 of the hit Lifetime show, it's currently unclear if any of the duos decided to part ways. The network is likely trying to keep that as secret as possible to the end of the series isn't spoiled but there are still six seasons worth of people who are working on their marriages after the experts put them together. Continue reading to find out which reality star duos are still married:
Jamie Otis and Doug Hehner:
Jamie and Doug are arguably one of the most successful couples to emerge from the experiment. Jamie hosts the Season 7 aftershow. They also have their own spinoff series, Married at First Sight: Jamie and Doug Plus One, which debuted in December. They welcomed their daughter, Henley Grace, last August. She was the first-ever MaFS baby.
"Their lives will be forever changed, as they welcome the addition of their new little one. The special documents the emotional moments leading up to and capturing the birth of daughter Henley Grace, who has the distinction of being the first ever Married at First Sight baby," Lifetime said in a statement. "After her birth, the series will follow the Hehners as they navigate their 'new normal,' experiencing all the ups and downs of parenthood, and falling in love with their baby girl—at first sight."
Cortney and Jason:
Jamie and Otis aren't the only successful couple from Season 1. Cortney and Jason have also managed to stay married. Even though they struggled in the beginning with Jason being a firefighter and his mother's ailing health, they made it through the experiment and filmed together for Married at First Sight: The First Year.
Now, they want to have children. "I am very excited to start a family in the future, but we are not at that stage in our lives just yet," she said in 2016.
Ashley and Anthony:
It took until Season 5 for the experts to get it right, but Ashley and Anthony are still married. They were fan favorites throughout the season, and it wasn't surprising to most that they decided to stay together on Decision Day. They announced exciting news on Tuesday, revealing they were expecting a baby.
"We are so excited to finally be able to share this exciting news with everyone. We have both always dreamed of having a child and we are so happy to finally be making our dreams come true together," Ashley and Anthony told E! News in a statement. "We are over the moon and cannot wait to welcome our child into the world in the new year." They added: "We can't wait for this next journey in our lives to begin."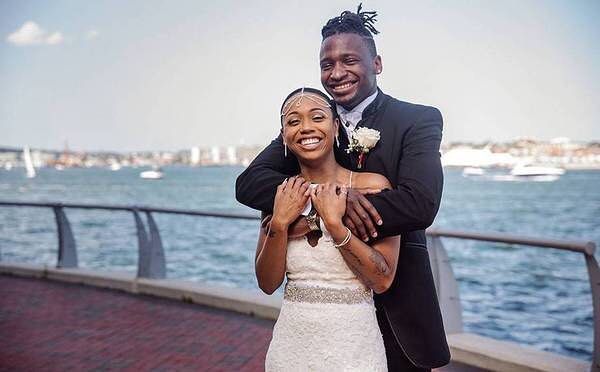 Shawniece and Jephte:
Things didn't look good for Jephte and Shawniece in the beginning. He didn't want to sleep in the same room as her and wouldn't open up to her emotionally. Even though they admitted they weren't in love with each other on Decision Day they decided to stick it out. More than that, now they're expecting a baby together. Shawniece revealed in April they were expecting a baby.
Though the pregnancy was a surprise, Jephte was excited to become a father. "I have no doubt in my mind that Shawniece will be an amazing mother," he told People magazine about his wife. "She'll be loving, caring and selfless. Any amazing quality a great mother should have, Shawniece already has and more."
Season 7 of Married at First Sight airs on Lifetime Tuesdays at 9 p.m. ET.
'Married at First Sight' Where Are They Now? What Couples Are Still Together | Culture