'Married at First Sight' Star Beth Reveals What Disappointed Her The Most About Jamie
Married at First Sight star Beth Bice quickly fell in love with her husband, Jamie Thompson, after they said "I do" on the Lifetime marriage experiment, but they quickly started to hit a few snags in their relationship. Despite being attracted to each other and having fun as a couple, they've struggled to communicate on key issues.
While Beth seemed to like everything about Jamie when they first met, there was one thing she didn't like—they were both raised in the Carolinas. Beth is from Mooresville, North Carolina, and Jamie is from Columbia, South Carolina.
"I think the most disappointing thing about my partner was that he was from my hometown," she told Newsweek in an interview before Wednesday's new episode. "I wasn't a fan of where I was born and I wasn't looking forward to having to go back and visit often."
But there were plenty of things that she liked, too. "I loved that Jamie was a city guy and more metro," she gushed. "That made me so happy!"
One of the things the couple fought over was the amount of sex they had, with Beth slamming Jamie in one episode for saying they had "basic Caucasian sex." When asked about the fight, Beth said the "right" amount of sex depends on the couple. "We all have different sexual needs, it's all about understanding your partner and becoming comfortable with one another," she said.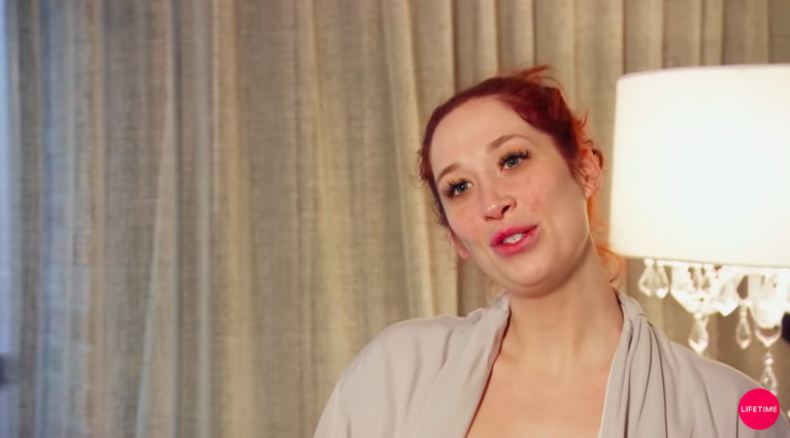 Currently, fans don't know if Beth and Jamie will decide to remain together on Decision Day. But based on the previous episodes, it arguably doesn't look good. They've regularly fought and Jamie has left their shared apartment together. Still, Beth doesn't regret going on the show.
"I think patience has been the best thing I have learned from this experience. Everything cannot always be on Beth time," she said. "I have to learn how to share that with someone else."
She also learned that she needs to communicate better. "Everything becomes so intense when the camera starts rolling. I don't think I would do anything differently because it helped my communication skills and I am glad I saw that side of me so I could make that a better version of myself," she revealed.
To find out what happens next, don't miss Season 9 of Married at First Sight on Wednesdays at 8:30 p.m. ET on Lifetime, followed by the Unfiltered after-show directly after.
'Married at First Sight' Star Beth Reveals What Disappointed Her The Most About Jamie | Culture