'Married at First Sight' Star Beth Says It's a 'Shame' Her 'Alleged Creepy Dad' Came Across So Negatively
Married at First Sight star Beth Bice doesn't regret much about appearing on Season 9 of the Lifetime reality show, but she doesn't like how her dad was portrayed on the arranged marriage experiment. At times, her father has come across as overly possessively, even "creepy" at times, but Beth maintains he only wants the best for her.
When asked if her relationship with her father makes it difficult to connect with a man romantically, she defended her dad. "It may appear that we have an odd relationship but we don't. I'm his little girl. He is a very supportive and amazing man and I've seen him do great things for humans on this earth. It's a shame he came across so negatively and as over-possessive," she said. "All he's ever wanted for me was the very best."
Even though it might not seem like it to some viewers, Beth's father has been supportive of the marriage experiment. "My family and friends are so open-minded. They expected something like this out of me. They have been nothing but supportive and very cool about everything. Even my alleged creepy dad," she said. "He is super cool. Promise."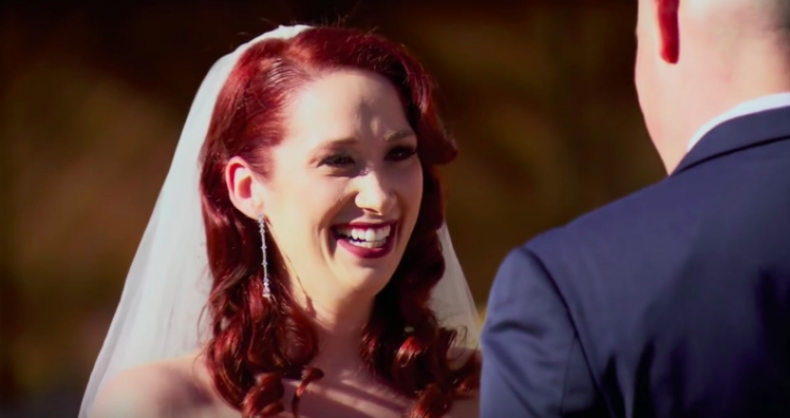 While Beth is comfortable with her father-daughter relationship, there were parts of it that bothered her new husband, Jamie Thompson. For one, Jamie didn't seem to like that Beth worked for her father and didn't complete college. Beth argued it was an ignorant take, especially since no one would probably think twice if she were a man.
"If it was a son working for his father, people would be more concerned about when he was taking over the company, but because I am a female it's a handout," she said. "How is that fair? So yes it was very narrow-minded of Jamie to make those assumptions."
Netizens haven't been too kind to Beth on social media, but she's not letting the naysayers drag her down. "You can't help but look at the comments people make about you. But honestly I just roll with the punches and if you can't beat them join them so it's been fun to make fun of myself," she said. "People are so mean behind their keyboards, but it makes for good entertainment while I'm standing in line at the grocery store."
One of the things people might be calling her out for is the way she communicated with Jamie. It's a regret she has, but Beth is thankful for the show because it's something about herself that she'd like to work on. "Everything becomes so intense when the camera starts rolling. I don't think I would do anything differently because it helped my communication skills and I am glad I saw that side of me so I could make that a better version of myself," she revealed.
'Married at First Sight' Star Beth Says It's a 'Shame' Her 'Alleged Creepy Dad' Came Across So Negatively | Culture