'Married at First Sight' Star Jamie Admits His Marriage to Elizabeth Might Not Last
Things are getting rocky between Married at First Sight stars Jamie Thompson and Elizabeth Bice. In a sneak peek for Wednesday's episode, Jamie revealed that their marriage might not last.
"There's a lot of tension between me and Beth right now. We had a big fight last night. I didn't spend the night at home," he says in the teaser. "Honestly, if it wasn't for Dr. Pepper coming over today, I wouldn't be here right now. Even though we've been married less than one month I don't see a happy outlook."
Previously, the couple got into a fight after Jamie tried to have a serious conversation with Beth about the way they communicate with each other. It ended with Jamie leaving their apartment for the night.
On last week's episode, things didn't go well when Jamie tried to open up to Beth. "You make a lot of jokes. That doesn't make me feel good," he tried to tell her. "When I try to be intimate with you, there are a lot of excuses that come up."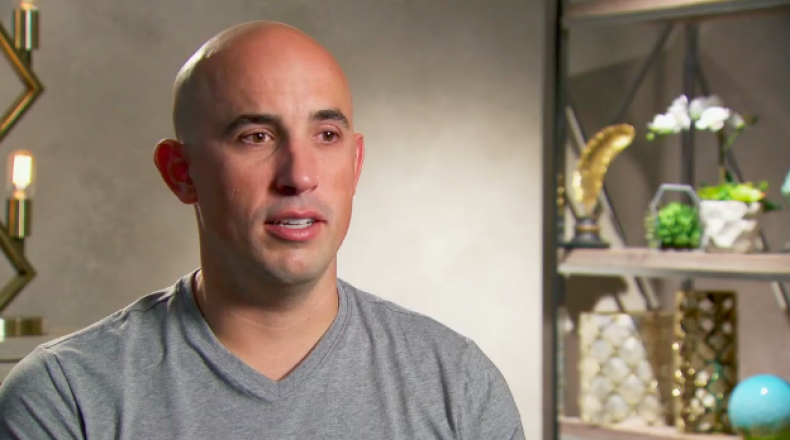 Beth took his comments as an attack. "I can not understand what the f*** you want from me," she said. "Are you like a sexaholic? You don't initiate anything. You just do basic Caucasian sex."
Even though they've had several fights, Beth told PopCulture on Wednesday she doesn't regret going on the show. "When I signed up for Married at First Sight, I was signing up for an experience and growth," she explained. "So far in MAFS, it has been everything I have expected, and that is unpredictable, and I love it."
"I have grown a lot and learned more about myself than I ever could have anticipated," she continued. "I don't regret any of this experience."
Communication has been one of the toughest things for Beth and Jamie to navigate.
"It's always up to the individual to want to work on getting over those bumps in the road or the hard times," she told Reality TV World in June. "At the end of the day, I just keep telling myself, 'a smooth sea never made for a skillful sailor' and I think that has helped me a lot in this experience."
To find out what happens next, don't miss Married at First Sight (produced by Kinetic Content) on Wednesdays at 8:30 p.m. ET on Lifetime.
'Married at First Sight' Star Jamie Admits His Marriage to Elizabeth Might Not Last | Culture