'Married First Sight' Star Jamie Thompson Gushes Over Elizabeth Bice in New Interview: 'She's Vibrant'
Married at First Sight star Jamie Thompson has a few regrets when it comes to appearing on the Lifetime experiment. The reality TV show star admitted that he made a few missteps, but ultimately said the matchmaking experience was "a crazy rewarding experience."
If there's one couple who he admires, it's former President Barack Obama and Michelle Obama. "Maybe this is cliché, but I really admire the Obamas," Jamie told Newsweek. "They are the poster children for a 'power couple' and I've always appreciated the way they treat each other despite it all."
For Newsweek's full interview with Jamie, continue reading below:
Did anything disappoint you about Beth?
I really wasn't disappointed about anything about Beth. From the beginning, the Experts told us that they would pair us with somebody that we needed, not somebody that we wanted. So, I came into this experiment with an open mind ready to get to know my partner for who she was. No preconceived notions.
What excited you the most?
The thing that excites me most about Beth is the energy she brings into the relationship. She is vibrant and genuinely excited to live everyday life. And for me, I need that spark more than anything.
Do you regret anything you did while filming?
The thing I regret most about filming is not having patience. Beth and I had instant chemistry and I pushed to progress our relationship forward rather than taking the time to develop trust with her. If I were to do it all over again, I would have that patience and take the time to appreciate Beth for who she is. In the moment.
What has the response been like from family and friends?
My family and friends have been extremely supportive throughout this whole process. I could not have done it without them!
Has your social media activity changed since the show aired?
Being in the spotlight has definitely changed how I view (and use) social media. People are not afraid to express their opinions so I've had to learn to take those opinions with a grain of salt. Most importantly, I've had to learn to be confident in myself and not let other peoples' harsh words get to me.
Do you think your relationship with Elizabeth would be different if she didn't have such a close relationship with her dad?
I think our relationship would have definitely been different. But, I am thankful for her close relationship with her dad. Elizabeth values family and that is something we share in common. She is very close with both of her parents and they were a great support system throughout the experiment.
Sex was a point of contention in your marriage. What do you think is an appropriate amount?
Honestly, the appropriate amount of sex is the amount of sex both partners agree on. For Beth and I, it was definitely a struggle to agree on this. She wanted less sex because she wanted time to get to know me and I wanted more sex because I believed that was an indication of a thriving marriage.
What is your favorite activity to do with your partner?
My most favorite activity to do with Beth is to just honestly spend time with her. We have a lot in common and really enjoy each other's company. Whether we're lounging on the couch watching our favorite show or going for a hike, we always enjoy each other.
What's the best thing you've learned from this experience?
The best thing I've learned from this experience is that change is hard, but it is rewarding. I really had to reflect on a lot of my beliefs and values regarding relationships; and once I was able to let some things go, I could appreciate my partner.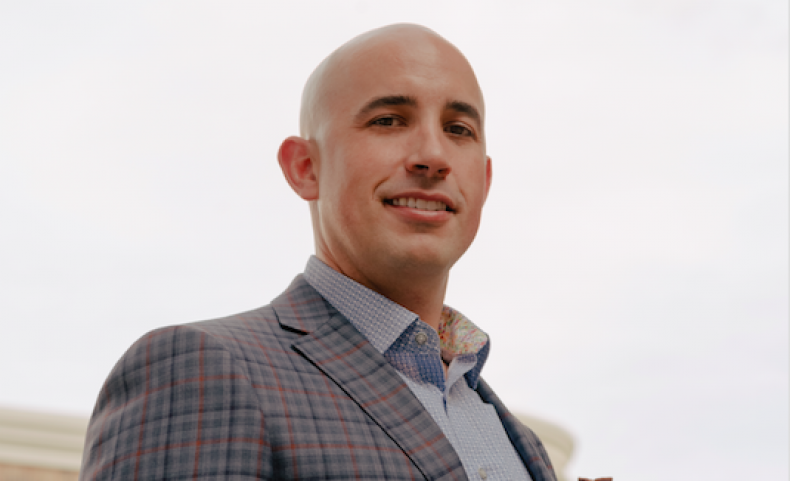 'Married First Sight' Star Jamie Thompson Gushes Over Elizabeth Bice in New Interview: 'She's Vibrant' | Culture