'Married at First Sight' Star Keith Says Iris Is Sexually Immature
Married at First Sight star Keith Manley has been understanding about wife Iris Caldwell wanting to take their sexual relationship slow. As fans already know, Iris has been saving her virginity to marriage as a "gift" to her husband. Now that they're married, she's still a virgin, and the topic of sex has caused some awkward conversations.
Like in previous seasons of Married at First Sight, the couples will participate in a fishbowl exercise on Wednesday night's episode. There's an uncomfortable moment when Iris pulls out a question that prompts her to reveal her favorite sex position. She jokingly says "not applicable" but asks Keith to tell his favorite so she knows for the future.
"Probably doggie style. That would be my favorite," he says, noting Iris' displeased reaction. "You look disgusted."
Keith moves on to the next question and asks, "How would you like for me to initiate sex?"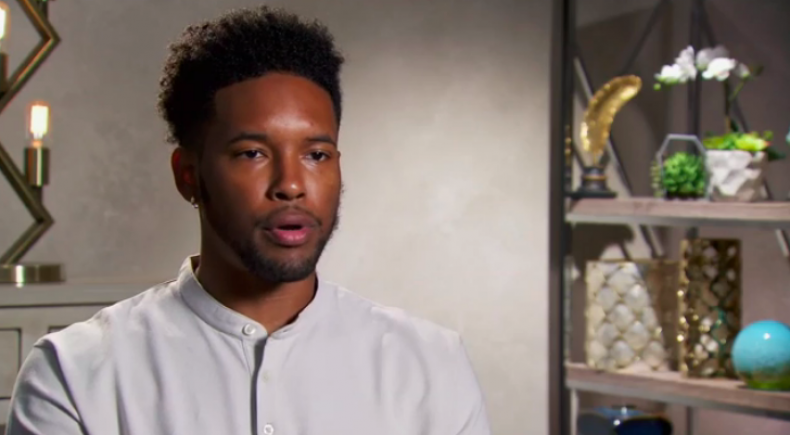 Iris struggles to get her words out at first before saying she didn't know what to do.
Keith admitted that Iris is a very mature person, but when it comes to sex she lacks experience. "I can tell Iris is a little uncomfortable. I think Iris is a really mature person, but sexual experience is just not a place I think she's very mature in—and that's becoming apparent," Keith says.
The last time they had an experience like this, Iris found an empty box of condoms in Keith's bedside table. "I was pretty surprised. I'm not going to lie," Keith
said about her reaction on last week's Unfiltered aftershow. "I just had to level with her and kind of explain where the rest of them were the last three."
Keith isn't in a rush to consummate their marriage and said he was willing to wait until she was ready. "She let me know it really depends on how fast we're comfortable with one another. It may take two weeks, three weeks -- it may take longer than the eight weeks that we have," Keith said. "But for me, I really just want to put my best foot forward and trust the experts to do their thing too."
Keith was shocked when he first found out about Iris' virginity. "Before my wedding, I thought about what my bride would be like, what my wife would be like, but I did not picture a virgin," he said. "It's hard for me to fathom being sexually inexperienced and saving yourself for marriage. I just have a lot of mixed emotions."
To find out what happens next, don't miss Married at First Sight (produced by Kinetic Content) on Wednesdays at 8:30 p.m. ET on Lifetime.
'Married at First Sight' Star Keith Says Iris Is Sexually Immature | Culture