'Married at First Sight' Star Matt Admits His 'Pride' Caused Fight With Amber
Married at First Sight star Matt Gwynne admitted his pride led to a fight while discussing finances with his new wife, Amber Bowles, during their honeymoon in Antigua. Matt told Amber she "humiliated" him by saying they both could live off her $80,000 teaching salary so Matt wouldn't have to leave North Carolina to play basketball overseas.
"I think it's just my pride," Matt told host Jamie Otis on last week's Married at First Sight: Unfiltered, as Reality TV World first noted.
Amber's mother left when she was young, and abandonment is something that she still struggles with today. "I did know that her mom left at an early age. I didn't know she was still dealing with those issues on an intense level like she is," Matt said.
His intention wasn't to trigger those emotions. "I'm thinking that hopefully we can talk about possibilities and plan for the future in any type of situation without getting very emotional," he continued. "This hasn't happened. It's not like it's going to happen no matter what. And yeah, I'm just thinking, 'Hopefully, it doesn't upset her too much, just talking about possibilities in the future.'"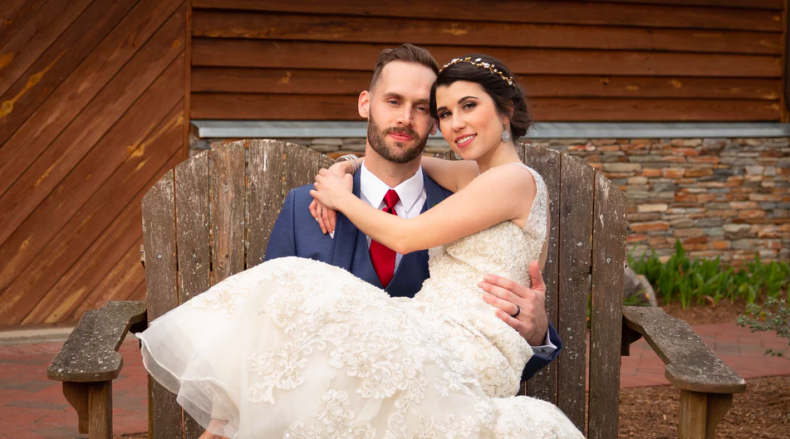 Even after the fight concluded, though, Matt wouldn't be comfortable living off his wife's salary. "As much as I appreciate such a giving person, I'm not just going to mooch off of somebody. That's not the type of person I am," Matt said. "So it definitely threw me off when she offered that, because I was just like, 'I hope I didn't give her that impression in any way.' I was worried, like, 'Is this what she thinks of me? I'm getting into this so she can support me?' That's not my intentions at all."
Previews for the new episode show Amber crying after Matt never came home and Amber later finding out that her new husband was spotted at a bar with another woman.
Another teaser shows Matt telling Amber he doesn't want to have children until at least five to eight years later. "Family means a lot to me and if I am going to have a family I don't see myself waiting eight more years," she tells Lifetime cameras.
"Like in eight more years I'll be 35," she tells Matt. "So you almost need to be with someone younger."
During the same Unfiltered episode, Matt revealed that he struggled with fidelity, telling Jamie commitment was his biggest issue.
To find out what happens next, don't miss Married at First Sight on Wednesday at 8:30 p.m. ET on Lifetime.
Update Thursday, August 1 at 11:03 p.m. ET: This article has been updated to include that transcription of "Unfiltered" first appeared on Reality TV World.
'Married at First Sight' Star Matt Admits His 'Pride' Caused Fight With Amber | Culture