'Married at First Sight' Star Matt Was Disappointed When He Saw Amber at Wedding
Married at First Sight star Matt Gwynne was disappointed when he saw Amber Bowles on their wedding day. There's new two-feet of height between them, which bummed out the Season 9 participant. Amber, however, was so impressed with Matt that she couldn't stop gushing over her new husband for most of the wedding.
Matt, a former professional basketball player who towers at 6-foot-9, opened up about his first impression of Amber to Unfiltered host Jamie Otis. "I've dated, seriously, like four different girls. One was 5-foot-2 but the others were all six foot and above so I was expecting just a little bit taller!" he said, adding it was "kind of a disappointment."
But Amber's height wasn't a deal breaker. "I was like, 'Okay, don't get caught up on that, Matt. Move past it and figure out and find [whether] something else is there,'" he said. "I think once we started talking and she knew basketball and knew players and stuff, I was like, 'Oh man, okay, we've got something in common and we've got chemistry.'"
Amber was immediately attracted to Matt. She was happy to kiss and hug him as much as possible. But the PDA left Matt feeling a little uncomfortable, but ultimately he didn't mind.
"I think at first it kind of threw me off that she was so forward, but I didn't mind it, because I was like, 'Okay, she's open about that,' and I kind of liked it," he said. "But I was just like, 'You know what? Just go with the flow. She wants to make out in front of everybody, so we'll make out.'"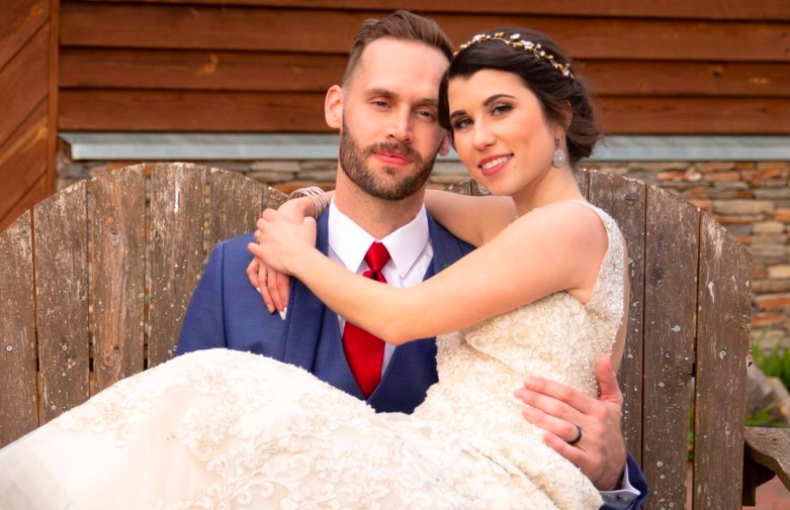 Matt told the cameras on his wedding day that he was happy with Amber. "Today I married a stranger and she is beyond what I expected," the 31-year-old said. "There's a connection there that I was not ready for. It's not awkward and it's not weird to be around her."
"My wife's very forward and it's not what I was expecting but wanting to kiss and make out with me just makes me more attracted to her," he added.
While things are looking OK between the couple, previews for the rest of the season showed Amber crying after finding out that Matt was spotted at a bar with another woman. On Decision Day, the preview showed they Amber and Matt looked unsure about what to do.
To find out what happens next, Married At First Sight airs Wednesdays at 8:30 p.m. ET on Lifetime.
'Married at First Sight' Star Matt Was Disappointed When He Saw Amber at Wedding | Culture