'Married at First Sight' Stars Matt and Amber Aren't Going to Make It, According to Fans
Married at First Sight Season 9 stars Matt Gwynne and Amber Bowles don't have a future together, according to a majority of fans on Twitter. While Amber was smitten with Matt in the beginning, she borders on clingy, some argue. Others have noted that Matt doesn't seem to be as committed to the relationship and is looking for excuses not to be tethered to Amber, like letting her know that he could be leave for 10 months to play basketball overseas and doesn't want to have children for at least five years because he's scared about being committed to his child's mother for the rest of his life.
Wednesday's episode was a contentious one, with Matt and Amber sparing over having kids. "I definitely want them one day. Just want to be able to provide and take care of anything that might happen," Matt said, before revealing he wasn't ready. "I also have other things I want to focus on, achieve and accomplish before I have children, so I know it's going to be up the road for me... Like at least another five to seven to eight years before I have children."
Amber cut him off before he could continue. "Hold on for a second. Eight years? Are you kidding? "In eight years, I'll be 35," she reminds him. "So you almost need to be with someone younger."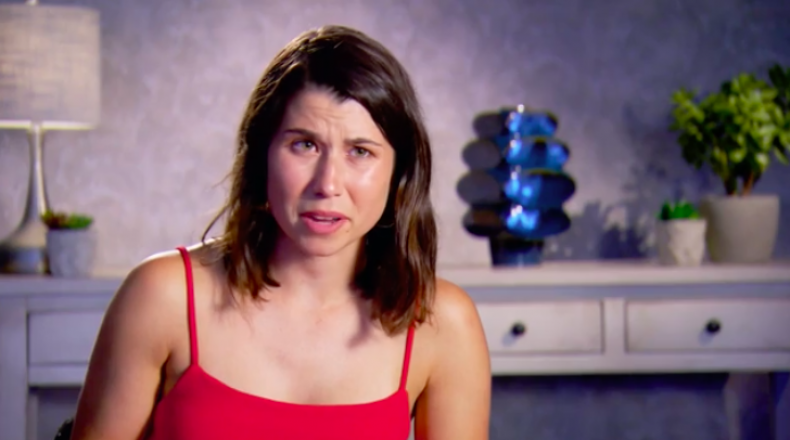 Things arguably got worse when Matt tried to explain himself. "Kids don't scare me. Being tied to and connected to that person that you had a kid with for the rest of your life, that's what scares me," he said. "It's not like you can just say, 'I don't want to deal with you anymore,' and move on. You can't. You have a child together. You are automatically bonded by default to the other human being for the rest of your life."
Following their conversation, Matt takes off for the night and doesn't answer any of Amber's calls. She's shown coming home from work, exercising and then finally crying in her house alone after Matt started ignoring her calls.
Earlier previews show that Matt was seen at a bar with another woman and Dr. Pepper Swartz telling him that he messed up by ignoring a woman with abandonment issues.
All of that rolled together doesn't bode well for their marriage, according to fans, who continued to tweet about the couple after the episode aired.
Married at First Sight Season 9 airs on Wednesdays at 8:30 p.m. ET on Lifetime.
'Married at First Sight' Stars Matt and Amber Aren't Going to Make It, According to Fans | Culture