Is 'Married at First Sight' On Tonight? 'Bachelor' Finale Interferes With Air Time
The Married at First Sight stars are nearing decision day, but fans won't get to find out what happened in the latest part of their stories at the regularly scheduled time. The slot was changed on Tuesday as to not interfere with the finale of ABC's Bachelor, Newsweek confirmed.
While Married at First Sight normally airs at 9 p.m. ET on Tuesdays, it was changed to 10 p.m. ET. If fans want to see the reunion where Colton Underwood talks about this season, they can see the full episode and also tune in to MAFS afterward.
Monday night's episode of The Bachelor showed the moment fans had been waiting for all season: When Underwood hopped over the fence. Viewers were never sure about the reason why he decided to hop the fence; later learning it was because the woman he loved rejected his affections.
Host Chris Harrison confessed to E! News that he was worried about the Bachelor after he went over the fence in Portugal. He had assumed there were people from the crew on the other side but became worried when they opened the fence no one was there—including Underwood.
"In all seriousness, I thought there were people on the other side," Harrison said. "I thought he was just pissed at me and pissed at us, and just needed this moment, but there were people there. When I opened the gate and I realized everyone was gone, it was just darkness—when I say we're in the middle of nowhere, it's a pretty small town, just some farm houses around—and he was just a ghost. Gone."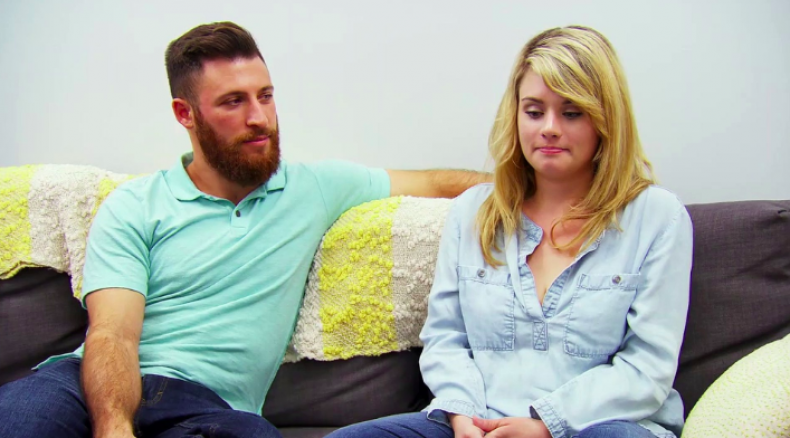 Underwood took to Twitter on Monday to comment about the moment, taking a hit at his virginity, which is something that has been a main topic of the season. "At least y'all forgot about my virginity. Thanks fence #TheBachelor," he tweeted.
As for MAFS, most of the couples seem to be doing well, except for Luke Cuccurullo and Kate Sisk. For the first time, Kate revealed that divorce might be an option for them. They've struggled in their marriage, with Luke admitting he wasn't attracted to Kate, felt disgusted when they kissed and accused her of drinking too much behind her back.
"I hit a breaking point," she says in a teaser for Tuesday's episode. "The feelings that I may have developed were due to manipulation and not reality. I have no idea how this can ever get better. I really just started to think that divorce is an option."
Season 8 of Married at First Sight airs Tuesdays at 10 p.m. ET on Lifetime.