Wife Shamed for Admitting 'Intense' Attraction to Married Neighbor
A "happily married" woman has received a storm of criticism on Mumsnet for her attraction to a similarly married man who lives next door to her.
In a post shared on the online forum, which had received over 200 comments at the time of writing, the woman (under the username raisinkrumbs) said: "I'm in a situation where I've developed an intense and unfortunately mutual attraction to a man I have to see regularly.
"We are both happily marrried for decades and have no desire to screw our lives up but the attraction is huge on both sides. We've done nothing but other people have already commented on the tension between us. Has anyone else dealt with a situation like this and is there an easy fix to nip this in the bud?," the user asked.
Several other users shared comments frowning upon the original poster's feelings, including forgotoldusername who wrote: "Sorry but don't you feel shame at the idea that people have noticed your attraction to each other? Because I would."
The user advised the original poster to be "professional and cold," changing jobs, if possible, and "don't embarrass your and his partner."
In a reply to forgotoldusername, the woman said: "Yes I am mortified although it was him who was called out on it. We don't work together and we've done nothing but its just that obvious."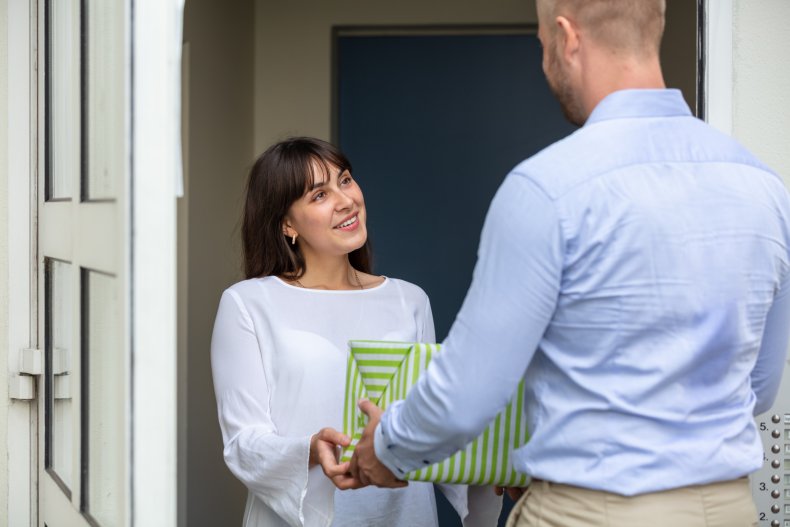 User buddy79 said: "Think about your husband and some if the moments in your partnership when you've loved him the most... births of your children / him looking after you when you're sick / supporting you through a rough patch...moments when you've felt the solidity if your marriage. Then think about wounding him were you to act on this and how that would feel. Sex is exciting but it's not love."
User theyhavenothingbuttheaudacity wrote: "Wtf [what the f**k]? How has this developed? Do you look lustingly at each other whilst pushing the wheelie bin up the drive? Have you felt like jumping him when you are pulling up the dandelions? So many questions."
Raow said this is "an accident waiting to happen," adding "You need to pour a big bucket of water over yourself and wake up!"
User BingoBungle advised the original poster to "Google limerence," stating "If he was really into you, he'd already be with you."
According to a November 2021 study published in the Journal of Patient Experience, limerence is a condition that "causes significant loss of productivity and emotional distress to sufferers" and those who have limerence display "an obsessive attachment to a particular person or limerent object (LO)."
The study explained: "Uncertainty is the driving force behind the development and maintenance of limerence...the greater the degree of uncertainty, the more intensely the individual ruminates about the LO, and the greater the desire for reciprocation."
In a reply to BingoBungle, the original poster said: "I know he is into me this is all still new really, I know what limerance is and this isn't it, this is more dangerous than that."
BingoBungle added: "Remove yourself from contact before you embarrass yourself, or embark on an emotional affair that could end in disaster. If other people have noticed, as you say, you're already behaving inappropriately."
Several other users also said the original poster should cut all contact and avoid the man.
Badger1970: "Stop all contact. It's never ever worth the fallout. Enjoy the fantasy in your head, and leave it there."
The original poster revealed she and the man live next door to each other, explaining "we share a drive and neither of us can move at the moment" but are "trying to avoid each other as much as we can though."
Several warned the woman not to "shag" him, such as user GreenManalishi who wrote: "Don't shag your next door neighbour. Please..."
In a reply to GreenManalishi, the original poster claimed: "I really have no intention of shagging him I just wish I could find the off button."
User makeminealargeplease warned: "Be very careful...hopefully it'll fizzle out," adding that she had "been there" before and only enjoys "the fantasies."
Replying to user makeminealargeplease, the woman said: "Thanks for understanding, it helps to know others have been there and have got through it, I think that works better for me than all the shaming...
"I could cope with fancying him a little but the attraction is so massive and the fact that he feels the same is very exciting but a total danger zone. Hopefully it will just ease off and in the meantime I will try not to shag him!," the original poster said.