Marseille Attack Live Updates: What We Know About The Incident At Saint-Charles Station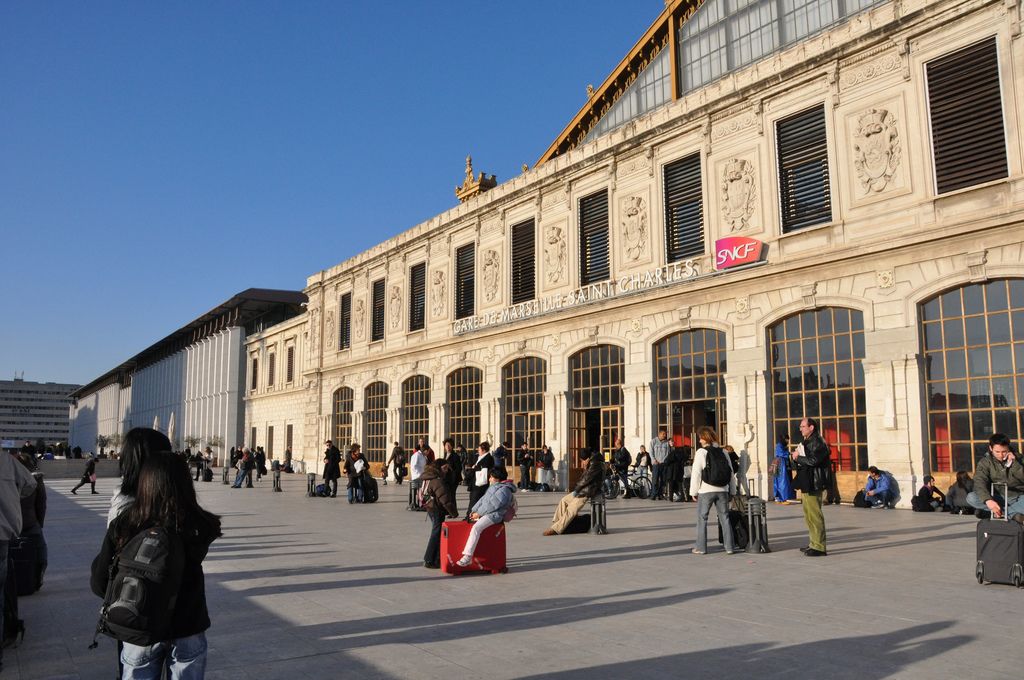 Attack took place early afternoon local time
Two women were killed by a knife-wielding assailant at Saint-Charles Station in Marseille
The assailant was shot dead by soldiers stationed nearby
Incident is being investigated by anti-terror prosecutor
Rail operator is asking people to postpone their trips to the city
Update 5.35pm ET
French interior minister Gérard Collomb has taken to Twitter to priase the response of the emergency services to the attack in Marseilles.
"Our military police and sailors-firefighters have had an exemplary response. I told them how we are proud," he wrote.
Update 5.30pm ET
Media in France have reported that the man responsible for the attack was aged in his 20s and had a police record for petty crime.
Update: 5.15pm ET
According to Amaq, the news agency of the Islamic State group, an Isis militant was responsible for carrying out the attack. French interior minister Gérard Collomb had earlier told The Guardian: "It might be a terrorist act, but at this point we can't say so with certainty, so I prefer to wait and see."
Update: 10.57am ET
French rail company SNCF is asking travellers to "postpone" trips to Marseille if possible, in conjunction with local police, the company said on Twitter.
Update: 10.36 am ET
According to Franceinfo, one police source has described the attacker as being aged 25-30 and "of Maghrebian [Northwest African] descent." This is so far unconfirmed.
According to Le Figaro, the victims were women, one aged 21 and the other older. One woman had her throat cut, and the other was stabbed, according to police sources cited by French media.
Images posted by local media show Saint-Charles station cordoned off and guarded by soldiers
Update: 09.55 am ET
The incident is now being investigated by France's anti-terror prosecutor, which has opened a probe into the attack.
Christophe Castaner, the French government spokesman, said on Twitter that there was a "total mobilization of the state" to tackle the incident.
Meanwhile a local lawmaker, Alexandra Louis, tweeted that "France is strong" and "Marseille resilient."
Regional politicians are also expected to attend the scene during the afternoon.
Update: 09.30 am ET
French media are reporting that two people were killed in the attack, and that the knife-wielding man shouted "Allah Ackbar" in the course of the incident.
The man was also killed, by soldiers deployed as part of Operation Sentinel, the military programme that assigns troops to guard busy public places such as schools, tourist sites and stations.
Images posted on social media and taken inside the station showed people evacuating.
First update
French Police have warned people to stay clear of the main train station in Marseille, amid reports of a knife attacker shot dead by police.
Local authorities said that people should avoid the area while they carried out an operation.
Two people died in the incident, one of them the knife-wielding suspect, Franceinfo reported.
Interior minister Gerard Collomb said on Twitter he was heading to the scene.
This is a breaking story and will be updated as more information becomes available.