Charges Dropped in Death of Unborn Fetus: Marshae Jones 'Shouldn't Have Been Charged to Begin With' Says ACLU
Manslaughter charges against Alabama resident Marshae Jones, charged in the death of her unborn fetus after being shot in the stomach, were dropped on Wednesday.
"There are no winners in this case, only losers in the sad ordeal," Jefferson County District Attorney Lynneice Washington said at a press conference.
Following the DA's announcement, Jones' attorneys said they hoped something like this "won't ever happen again."
"We are pleased with the District Attorney's decision to dismiss the charges against Marshae Jones," the legal team said in a statement. "It is the appropriate decision, both for our client and for the State of Alabama."
"The District Attorney's decision will help Marshae continue to heal from this tragic event and work to rebuild her life in a positive and productive way," the statement continued. "She moves forward with enormous gratitude for the support she and her family have received during this challenging time."
The statement concluded: "With the dismissal of charges, the community of support that surrounded Marshae can now channel its immense passion and energy toward ensuring that what happened to Marshae won't ever happen again."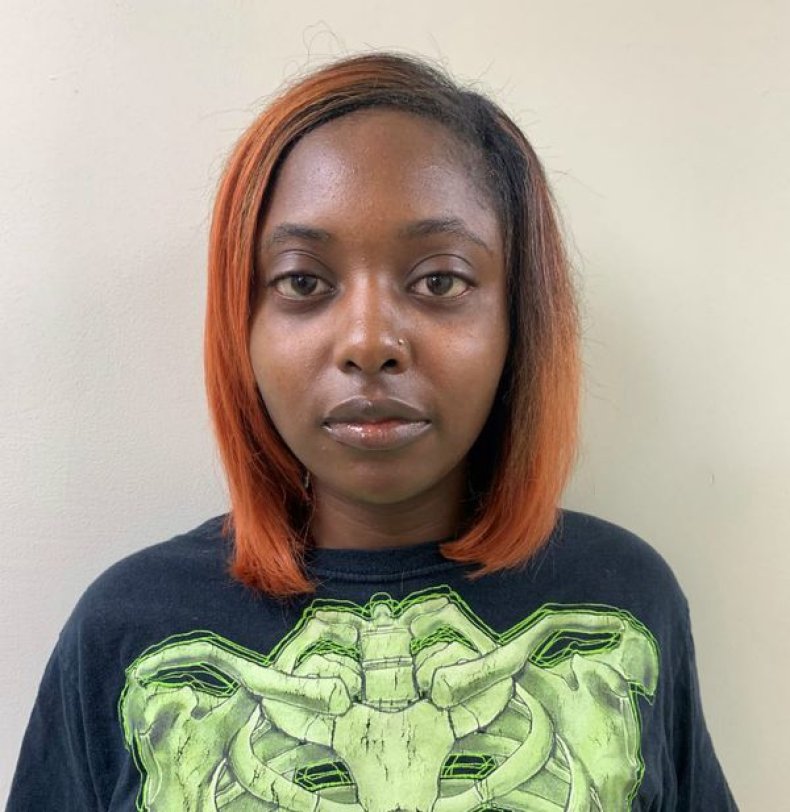 As news of Jones' acquittal circulated, women's rights groups and other advocacy organizations came to ther defense.
"Marshae Jones shouldn't have been charged to begin with," the ACLU tweeted. "The DA's decision here represents precisely what we want to see in these critical moments: a prosecutor who is not afraid to use discretion and the power to refuse to prosecute when justice demands the charges be dropped."
The National Advocates for Pregnant Women (NAPW) also criticized the choice to charge Jones.
"This cruel and unsupportable interpretation of Alabama law is consistent with anti-abortion and 'fetal personhood' ideology that empowers state actors to control and incarcerate more black, brown and poor white people."
"Ms. Jones's arrest for manslaughter because she experienced a pregnancy loss and was involved in an argument in which someone shot her won't protect any life, won't create healthy communities, won't advance maternal or child health, and won't achieve any justice," the statement continued. "It will not help her heal from the gunshot wound that ripped through her abdomen or from the loss of a baby she very much wanted. It will, however, affirm the message that state police power may be used to control and lock up pregnant women."
The incident involving Jones occurred in December 2018, after the expectant mother got into an altercation with the alleged shooter, 23-year-old Ebony Jemison.
Following the shooting, Pleasant Grove Police Lt. Danny Reid told local media that Jones was responsible for the death of her child because she had initiated the fight with Jemison.
"The investigation showed that the only true victim in this was the unborn baby. It was the mother of the child who initiated and continued the fight which resulted in the death of her own unborn baby," Reid told reporters at the time.
Jones' indictment came June 27 after a grand jury dropped manslaughter charges against Jemison.
"Today, Marshae Jones is being charged with manslaughter for being pregnant and getting shot while engaging in an altercation with a person who had a gun," Amanda Reyes, Executive Director of The Yellowhammer Fund said at the time. "Tomorrow, it will be another black woman, maybe for having a drink while pregnant. And after that, another, for not obtaining adequate prenatal care."
Reyes added that Alabama "has proven yet again that the moment a person becomes pregnant their sole responsibility is to produce a live, healthy baby and that it considers any action a pregnant person takes that might impede in that live birth to be a criminal act."