On Martha's Vineyard, Obama's Cool is On Display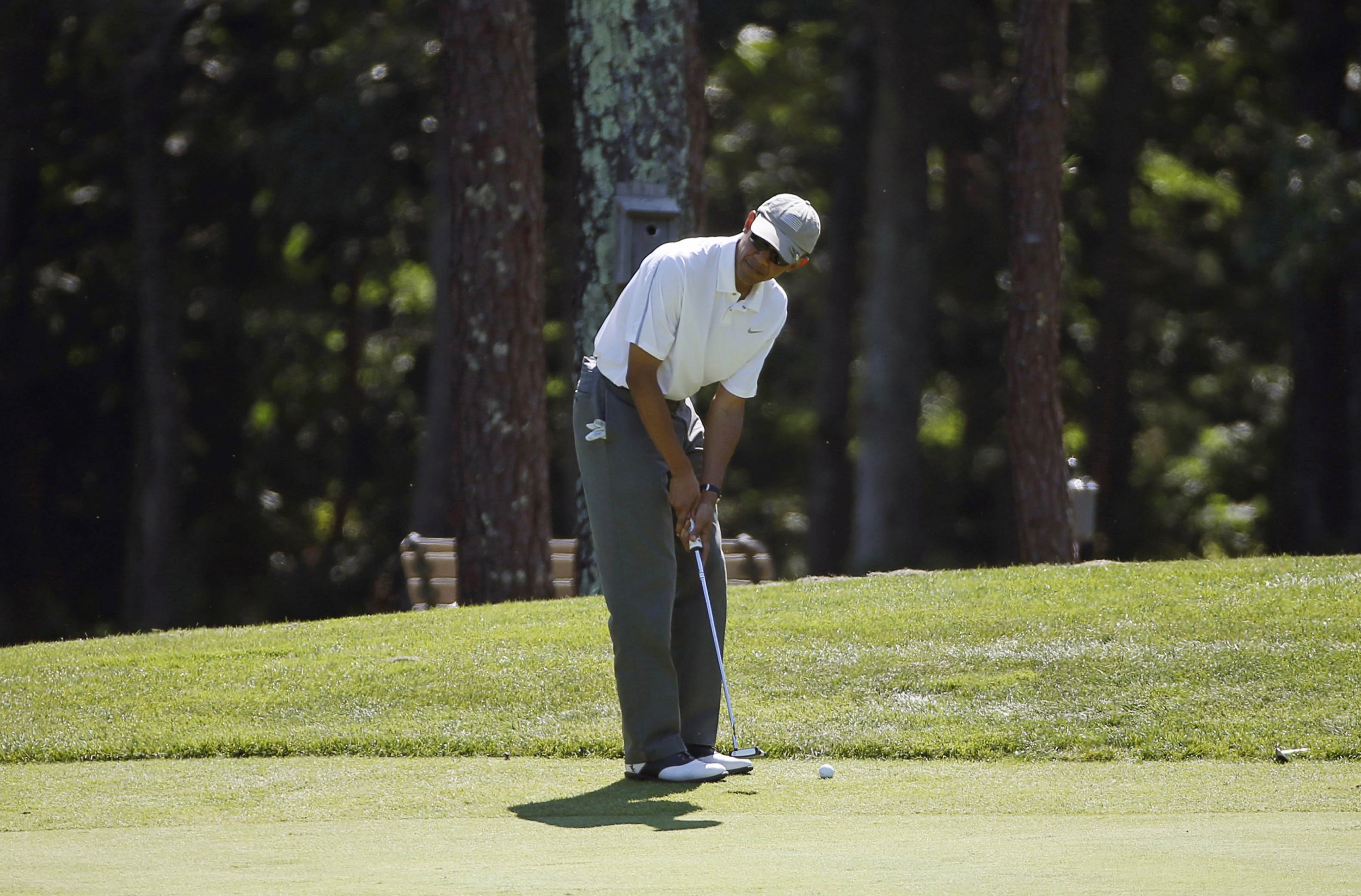 Menemsha, Mass.—It caused barely a ripple. A day after arriving on Martha's Vineyard, Barack Obama departed his vacation rental to go golfing. His motorcade drove down the island's North Road, causing barely a stir. No sirens blaired. The parade of black cars and vans was shorter than it would be back home.
It was about as light a footprint as a modern president can plant. I was driving in the opposite lane and it took a while before I realized it was the big guy and not a coincidental caravan of Chevy Suburbans.
Residents and longtime vacationers here have come to know Obama's summer style--less brash than the Clintons, more secluded. That seems the case this year, too. Whereas the Clintons were out more at parties and plunged into town more to buy books or get ice cream, the Obamas stay a little closer to home. There's some of that, but less.
Sure, he's already been to a fundraiser and parties will follow, but for the most part it's a quieter vacation than the Clintons had in the 90s or even in their post-presidential years when they could be seen everywhere. I remember one conversation I had with Bill Clinton, after he left office, at the Chilmark Flea Market with my son on my shoulders.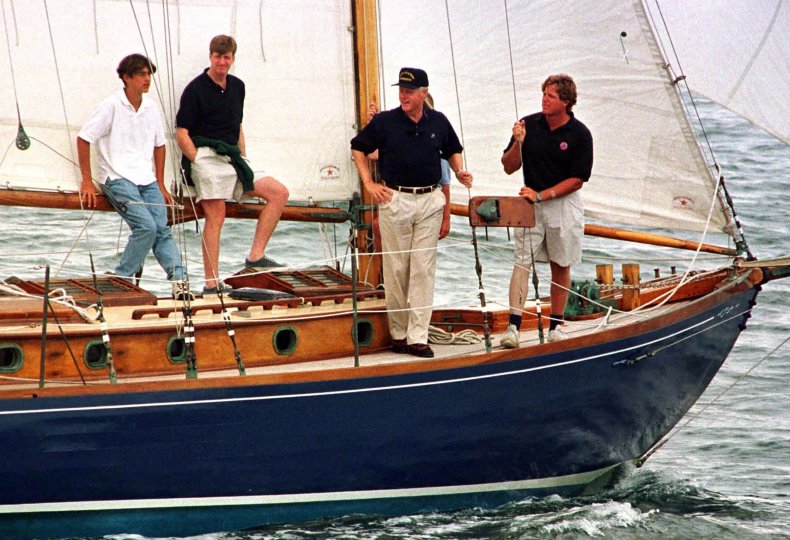 Nixon Suited on the Beach
The way presidents take vacations says a lot about them. My former colleague and friend, Kenneth T. Walsh, has written a great book about this, From Mount Vernon to Crawford: A History of the Presidents and their Retreats. Franklin Roosevelt's polio therapy at Warm Springs, Georgia helped the Brahmin FDR gain more empathy for the forgotten man. Nixon walking in a suit on the beach at San Clemente, Calif said all you needed to know about him. Kennedy's sailing on the Cape projected his vig-ah.
Paradise Found
Martha's Vineyard has been a Rorschach test for both the Clintons and Obamas. Both families have savored its natural beauty. They favor the less built up part of the Vineyard, called Up Island.
Each has had to suffer the vicissitudes of life: Clinton famously walking stoically with a sunglasses-clad Hillary to his Marine One helicopter after he revealed his affair with Monica Lewinsky; Obama obviously wrestles with Iraq and its ISIS-ification even while he enjoys a pristine view of Vineyard Sound or the pool at his three-story home on Prospect Hill.
But each has made their own paradise here. For Obama, it's seclusion and smaller groups. For Clinton, it's like a llama at a petting zoo. He needs to be touched. (Insert joke here.)
Less Rubbernecking
Part of the reason Obama's footprint is lighter here isn't just because he goes out less but because the Island has gotten used to being the destination of choice for commanders in chief. People will swarm the president when he goes into one of the island's towns, of course. (I nearly ran over a preppy family on the day the president landed; they'd stopped their car and ran across the road like their vehicle was on fire.)
But in general there's less rubbernecking. It's not quite New York or London cool, where convention has it that you don't acknowledge a passing celebrity, but it's getting there.
Interestingly, a "HOORAH FOR BILL" sign, posted during impeachment, is still up on the South Road--a reminder of the degree to which Obama must wrestle with comparisons to the last Democratic president. (Hillary didn't make it easier this week with her interview distancing herself from Obama on Syria and Iraq.) He may not be enjoying Clintonesque popularity, but he's just as well liked here, where the audience is Democratic and he's done nothing to offend local sensibilities
Holiday With Strings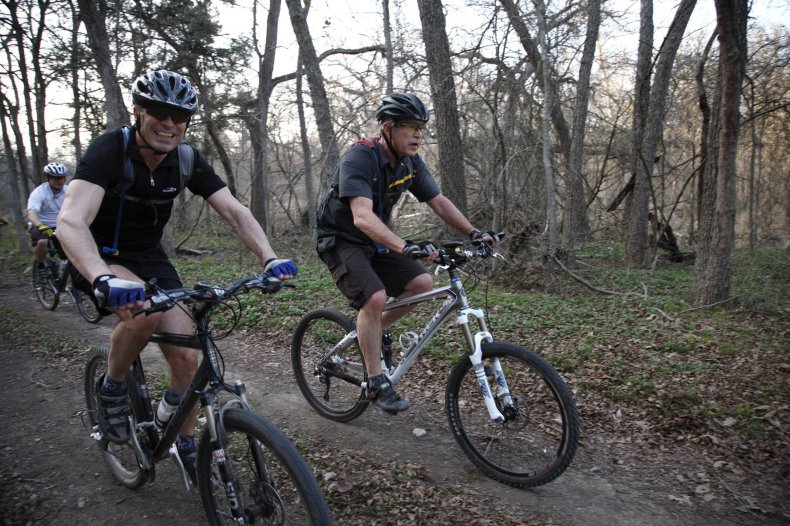 What's always the same for presidential visits here is the fondness. It's an honor to have a president come to your home, as the people of Kennebunkport, Maine or Crawford, Texas will agree. Many Republicans are bitching about Obama taking too much time off, just as Democrats bemoaned George W. Bush and Ronald Reagan's long stretches at their ranches.
It reminds me of the old Catskills joke: "Such bad food…and such small portions!" It's dumb politics. Americans have never gotten up in arms about presidential vacations. They know the job is an impossible burden deserving of whatever break a president chooses. Besides, they'd like to be at the beach, too.