'Martian' Author Andy Weir Returns to Space for His Next Book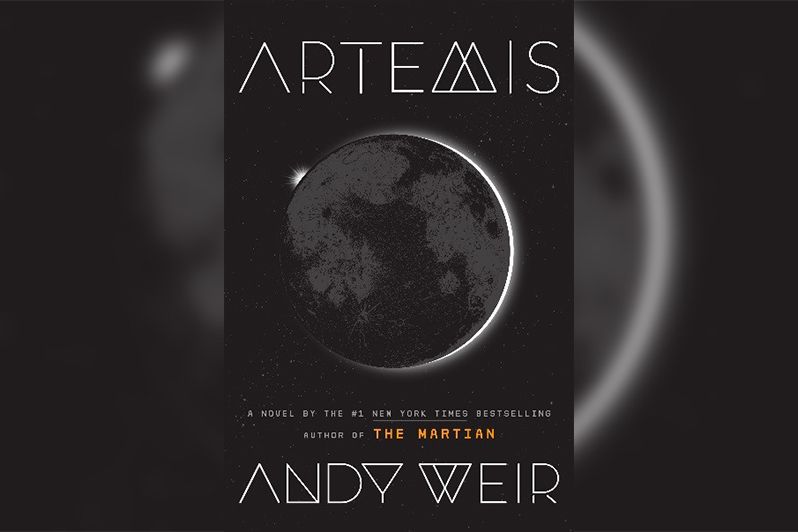 After the smashing success of his debut novel The Martian, software engineer turned author Andy Weir will return this fall with his second book. The self-proclaimed "lifelong space nerd" heads to the moon with Artemis, due out November 14 in the United States and Canada, the Crown Publishing Group announced with a video on Monday and additional information on Tuesday.
"I'm really excited about Artemis," Weir said in a statement. "I got to do the science-dork stuff I love, but this time with a much more complex and character-driven plot. It's a big stretch for me, but I think it came out well. Hopefully the readers will agree." Weir elaborated in the video released by Crown: "The Martian was a straight-up human-versus-nature story where the goal was simple survival. Artemis is a much more complicated crime story with mysteries involved. It was much more difficult to write but also a lot more interesting I think."
The book, which the publisher calls a "near-future thriller," takes place in the titular city of Artemis, the first and only lunar metropolis. The story follows Jasmine (Jazz) Bashara, who's described as "just another too-smart, directionless twentysomething, chafing at the constraints of her small town and dreaming of a better life." In other words, let's prepare for all the insightful observers who will refer to Jazz as a millennial on the moon. In addition to her job as a porter, she acts as a smuggler who is attempting to pull off "the perfect crime." The plot thickens, of course, despite the moon's meagre atmosphere, and Jazz "finds herself in the middle of a conspiracy for control of Artemis itself."
"Creating Artemis was actually a lot of fun. It's one of those things where I spent weeks and weeks carefully crafting all the details of the city, of which the reader will see about one percent in the story," Weir says in the preview video, describing how he conjured up the fictional city. "I never really considered any other name than Artemis. It's such a perfect name," he adds. "First off, Artemis is the Greek goddess of the moon, among other things. Second off, Artemis is Apollo's twin sister and Apollo were the lunar missions through NASA in the '60s so it just seems to be a perfect fit."
Weir's first novel became a sensation. It sold more than three million copies in North America and has been published in dozens of languages, according to Crown. The Martian was also adapted into a film starring Matt Damon and directed by Ridley Scott that went on to garner seven Oscar nominations and two Golden Globe wins.
Variety reported on Monday that Fox and New Regency had already acquired movie rights to Artemis, with Simon Kinberg and Aditya Sood, who served as producers on The Martian, set to produce the next film as well for Genre Films.