Martin Bisi: Indie Rock's Dying Breed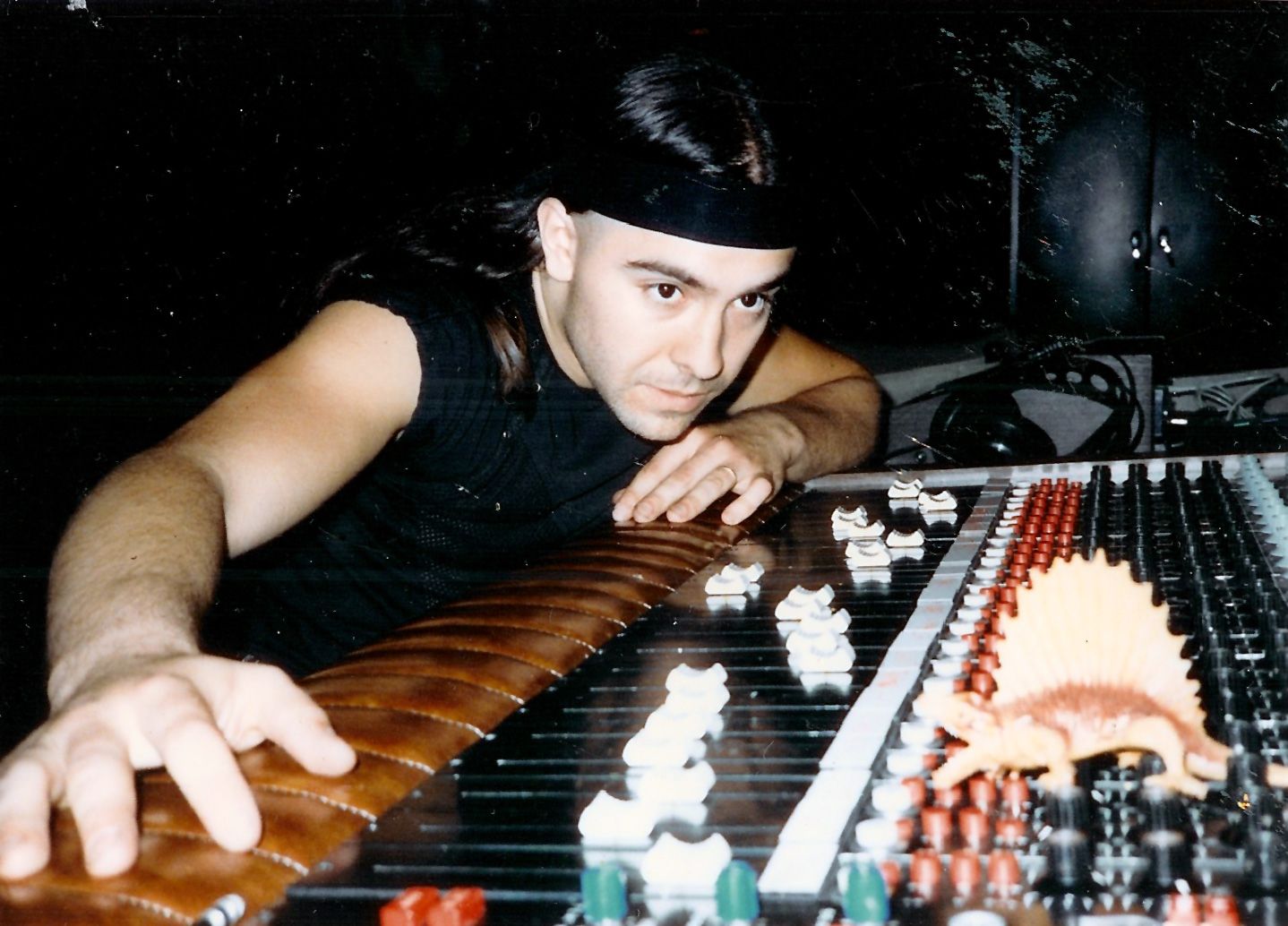 One day in the early 1980s, Martin Bisi and Bill Laswell, both musicians and producers, were walking in Brooklyn's Gowanus neighborhood and talking about music they had been recording at the studio they'd established in a half-vacant, mid-19th-century building a few blocks away.
Suddenly, a group of men came up behind them. They wore forage caps and leather jackets and looked menacing. After overhearing what Laswell and Bisi were discussing, one of them said loudly: "Oh! Artists!"
Another said: "Hi! We're Brooklyn muggers."
"Yeah, OK," Bisi replied, figuring the best strategy would be to act normal.
They tried to keep walking, but the members of a gang that called itself The Crazy Homicides had other plans. They drew out knives and told Bisi and Laswell that if they didn't give them money, they would be thrown into the Gowanus canal. (Even back in the day, that wasn't a place one would want to end up.)
Bisi and Laswell obliged. After all, it was just another day in Gowanus. At the time, drugs were sold openly on Union Street and street fights were common among The Crazy Homicides and The Sunset Skins and other gangs. Broken thermometers left behind when a company exited a neighboring factory were scattered all around the courtyard of the building that housed the studio, on the corner of 3 rd Avenue and 3 rd Street, and another neighboring building housed a coffee roasting factory that two or three times a day emitted a huge black cloud that descended onto the courtyard and came in through the windows.
"The neighborhood was rough. You would come out of the subway station, and there are 20 kids with baseball bats, and you have to give them your money, and there's no way around it," Laswell tells Newsweek. "It wasn't easy."
It was a bargain, though—at least from a creative standpoint. Over the years, Laswell became one of the most prominent and innovative bassists in the city, playing with jazz and avant-garde legends such as John Zorn, Fred Frith and Buckethead and releasing dozens of albums. Maybe even more importantly, he became a household name in music production, working with a vast diversity of artists ranging from Laurie Anderson to Iggy Pop, from Mick Jagger to Stina Nordenstam.
Bisi, who has been the principal engineer, producer and caretaker of the Gowanus studio since parting ways with Laswell in mid-'80s, hasn't established quite as much of a name for himself. However, the man who contributed to the sound of early hip-hop (see his work with Afrika Bambaataa), avant-garde (Naked City, Fred Frith, Foetus) and indie rock (seminal albums by Sonic Youth, Swans and The Dresden Dolls) might soon finally get recognition. Sound and Chaos, a comprehensive documentary about Bisi and his BC Studio, hit iTunes, Google Play and other digital platforms on August 18, and in it, the self-proclaimed cultural antagonist finally gets credit for all his small-print credits over the years.
"I would absolutely call Martin an unsung hero of the New York music scene. So many bands that he had a hand in influenced the sound, and yet he has very little recognition to his own name," says Ryan Douglass, who co-directed Sound and Chaos with Sara Leavitt. "We met him randomly through a friend, and as soon as we talked to him and saw the studio, we thought there was a fascinating story to tell."
This story began not far away from Gowanus geographically, but socially it was about as removed as you can get in New York. Bisi was born in 1961 on the Upper East Side. His father was a doctor who worked in a hospital in the East Village and would sometimes walk around with his son after lunch, and that made a big impression on Bisi. "It was very crowded, lots of freaky people, very positive feeling," he says. "I've been looking for underground culture and been excited by it since."
His mother was Marisa Regules, a celebrated Argentinian pianist. Eugene Ormandy, a prominent conductor, once called Regules "not only one of the great women pianists, but one of the great pianists of our time"—a quote that probably says as much about the time it was said as it does about the artist to which it referred.
Every evening, Bisi went to sleep to the sound of his mother practicing the piano. Sometimes she would bring him with her to classes in composition she took with Pierre Boulez, a composer and electronic music pioneer. During the concert season, they would go to the New York Philharmonic every Thursday, and to the Metropolitan Opera every other Monday.
Bisi hated it all, especially the opera. He took piano and violin classes, but it didn't stick. "I was a bit of a music rebel," he says.
In fact, it wasn't his parents who pushed him into the underground music scene—it was their absence. Bisi's mother succumbed to cancer when he was 12. His father died five years later, when Bisi was six months from legally becoming an adult. He "slipped under the radar" and managed to avoid the issue of having a guardian, instead moving to another apartment on Upper East Side. His roommate happened to be Michael Beinhorn, who himself went on to become an established record producer, working with Red Hot Chili Peppers, Marilyn Manson and Hole, among others. In 1978, though, Beinhorn was just an aspiring musician who had recently graduated from high school. (At one point he saw a newspaper ad paid for by Laswell, who needed musicians for his band. Beinhorn and several others responded, and that's how the band Material was born.)
Bisi himself wasn't really involved with music at the time. He went to a high school in the Bronx and was interested in graffiti culture. Once, he and some friends went to the Zu Club, a venue in Lower Manhattan that had been recently established by Giorgio Gomelsky, a music entrepreneur who had helped to launch the Rolling Stones and the Yardbirds in the '60s, and who at the time was working on experimental acts like Gong and Henry Cow. Bisi happened to walk in as John Zorn rehearsed one of his early improvisational pieces, and he was blown away.
"I had no idea who Zorn was," Bisi recalls. "I'd never seen or even known about noise, experimental or avant-garde music. I was watching them playing, and holy shit! I immediately fell in love with that."
Bisi became part of the crew, even though he didn't play an instrument. "I was eager to be involved. I needed a sense of direction," he says. "And I kind of realized, well, no one's doing sound, so maybe I could do it."
So he took every opportunity to learn. After a couple of successful Gong gigs at CBGB supported by Laswell and his band (after the first one, Bisi came out of the club at 5 a.m. and went straight to school to take a math test), his friends started playing at the club more frequently. Bisi would sometimes ask an engineer to show him how to work the controls, and after a while, he started engineering the shows himself. After Bisi graduated from high school, he and Laswell decided to get a space for the entire creative team—a place where they could live, hang out, keep some equipment and rehearse. Then Bisi stumbled upon the building in Gowanus.
Today, the space—which was given the name BC Studio spontaneously many years ago—looks beautifully out of time, with its weird architecture (including cramped recording rooms where you don't expect them to be) and scuffed-brick, white-painted walls and floors that in places still bear the marks of the fireworks that Thurston Moore threw on the floor during the recording of Sonic Youth's Evol. Near the engineer's workplace, there's a couch he brought here 36 years ago from his Upper East Side apartment, and sitting on it you can't help wondering how many famous backsides the soft pillows have supported.
The studio simultaneously feels like a museum, a music luddite's cave and a working creative energy refill station (you can almost hear the vibe in the air). But it wasn't always like that. In fact, in the beginning, it wasn't even a recording studio, and it really didn't become one until Brian Eno came to visit.
Eno was living in New York City at the time and at some point happened to be at a Material show as Bisi was controlling the soundboard. "He was watching me all the time, and I was flipping out a little bit, and then he said it was brilliant," Bisi recalls. Eno got in touch with Laswell, and Bisi was invited to tea at Eno's house in Chinatown, and then they went to check out the space. Eno liked what he saw and helped with some additional equipment. Then, with Laswell on bass and Beinhorn on synthesizer, they recorded "Lizard Point," which later became the first song on Eno's album Ambient 4: On Land.
That's how it started, and soon Laswell and Bisi were working in all kinds of genres—from avant-garde jazz and rock to early hip-hop. For Material, a breakthrough came in the form of a collaboration with Herbie Hancock. His groundbreaking Future Shock—an album that brought electro-funk into mainstream and contained "Rockit," the first song to introduce the turntablist techniques to a wider audience—was initially composed by Laswell and Beinhorn for Material. They then turned into something more significant after they approached the legendary jazz musician about a collaboration (many parts of Future Shock were recorded in Bisi's studio). Around that time, Bisi's friends gradually moved on to bigger things, leaving the Gowanus space in his care. He knew how to put it to good use.
He eventually started recording more guitar-oriented stuff, and his old avant-garde friends didn't really like Bisi's new clients. "Laswell and Zorn were bitter about me working with Sonic Youth," Bisi recalls. "And I kind of agreed. I thought they were conservative. Not in the context of rock, but in the context of noise and avant-garde. They had choruses with silly lyrics! Laswell would make fun of them and call them 'Creedence Out of Tune.'
"At the same time, there wasn't any strict idea, like, 'Oh, we're making a rock record,'" he adds. "Back then, no one knew what an indie rock band was even supposed to sound like."
Considering how diverse BC Studio's output has been over the years (it's quite open-minded, even for a record collector, to simultaneously own albums by, say, Naked City, Foetus, Swans, Ginger Baker, The Dresden Dolls and Serena Maneesh), there's still something recognizable about the music that Bisi lays his hands on-—even if it's more in spirit than in each record's technical elements. There's a certain roughness. A certain rawness. As Bisi puts it, "I tend to lean a little bit towards extremes. Something's got to be very, very dark, or very melodic, or very aggressive. Everything has to be done with a lot of intention, a lot of meaning."
One of the reasons Bisi's name has never gotten in front of a wider audience may be confusion between the roles of a recording engineer (as he is mostly credited with being) and a producer (which is a more accurate description of what he really is). "He has a kind of stubborn intuition about things and a point of view. He's not just technical, he wants to express himself," Laswell explains. "Most engineers are just like cab drivers: They take you wherever you need to go. Martin wasn't that. He wanted to be an artist and, in a way, he became one."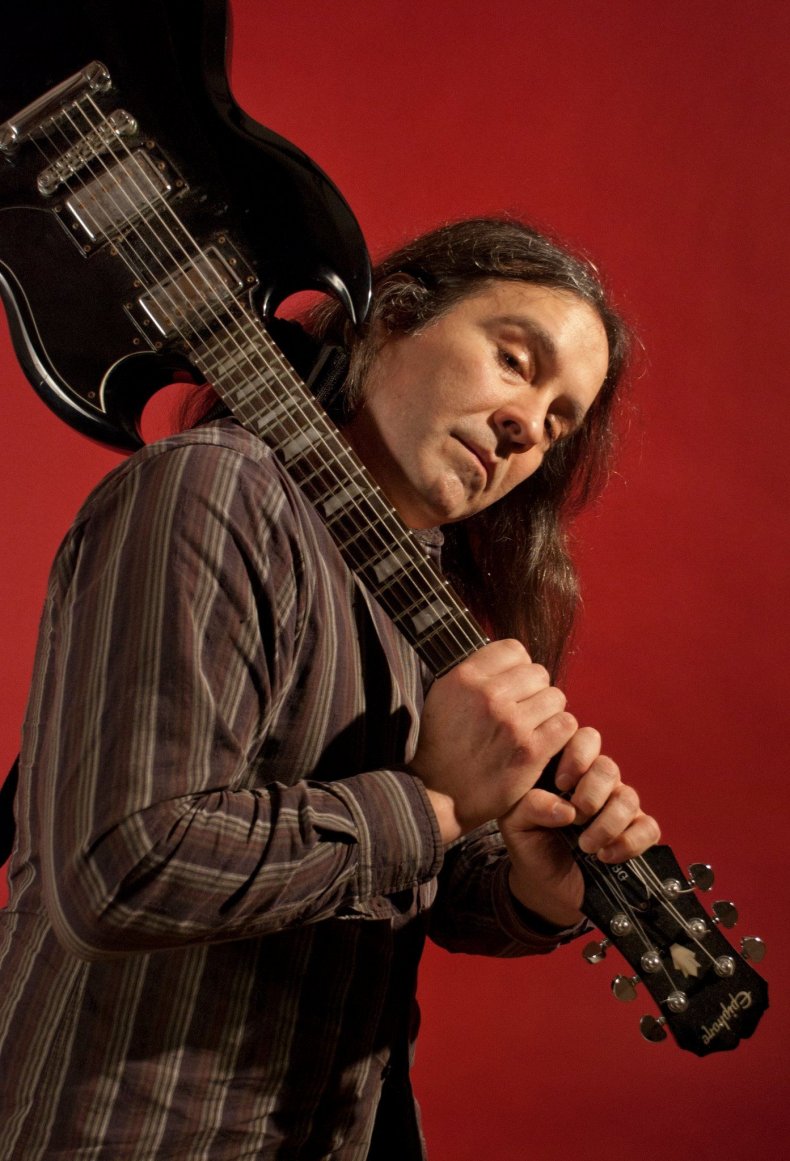 To be fair, Bisi actually has been an artist for decades. He recorded his first solo album as early as 1988, and has been putting out his stuff "on the side," he says, ever since. However, it wasn't until the late 2000s that he got serious about it; but it was right at a moment when the industry he had been working in for years appeared to collapse completely.
Around 2007, Bisi says he felt that the culture around recordings was disappearing—to say nothing of the money. "Before that, I felt like engineers were inspired artists. Now, I feel like in that kind of context I would've never been excited to become an engineer," he says. He decided to focus on his career as a musician and has been touring regularly ever since.
Nowadays, BC Studio and its founder operate almost the same way they did 25 years ago. Bisi still doesn't have a kitchen and doesn't cook; he still goes out a lot; he rarely leaves the city. For him, going to a protest demonstration is a much more exciting experience than going to the Bahamas, he says. What angers and terrifies him, however, is that the world around him might change. A local legend who seems to know everything about the neighborhood, Bisi is seriously concerned about the looming changes in Gowanus. His house is a prime example: What was once a half-vacant building surrounded by grim factories is now home to a ton of artists, and it has a fancy cafeteria and a courtyard that regularly hosts movie screenings organized by the festival Rooftop Films.
Bisi's archenemy is Whole Foods, which opened a store a block away from BC Studio in the last few years. The final part of Sound and Chaos (which, really, is a story about the neighborhood as much as it's about a recording engineer) mostly consists of Bisi's rants against further gentrification. "Whole Foods puts a stamp on the area, makes it desirable, and changes the economics," he argues. And it's a bad thing, according to Bisi, because it makes the neighborhood and New York City in general even less affordable, and therefore even less creative. "Back in the '80s, as dangerous as New York was...it was the culture capital of the world," he says. "You definitely can't say that now."
For him, it's not just a question of cultural antagonism, but one of survival. For a man who for years has been living (and making music) as if it were still the mid-1980s, it might be hard to readjust in a new era—especially if it means his building gets sold or developed.
"Emotionally, I'm more than satisfied with my career," Bisi says. "I think that a lot of music I've done is going to inspire people for generations. Plus, as an atheist and nihilist, I feel like the highest thing that can happen in human society, almost the highest form of nature, is this continuous evolution of ideas, when new ones are being created and get big. And in many cases I've gotten to see that happening, from the inside."
But, he adds, "I don't have the economic privilege to say that I don't care about being more known or successful. I've been incredibly lucky, but now I don't feel very secure. I don't know what happens if I have to leave the building."