What MLK Really Said About Advertising After Dodge Criticized for Using His Words to Sell Trucks
A Dodge Super Bowl ad has attracted criticism for its use of a sermon by Martin Luther King Jr. to sell trucks.
The ad featured a section of King's The Drum Major Instinct sermon delivered February 4, 1968, over images of American patriotism, including America's military and other service jobs like teachers and firefighters.
"If you want to be important—wonderful. If you want to be recognized—wonderful. If you want to be great—wonderful. But recognize that he who is greatest among you shall be your servant," King is heard saying in the ad. "That's a new definition of greatness."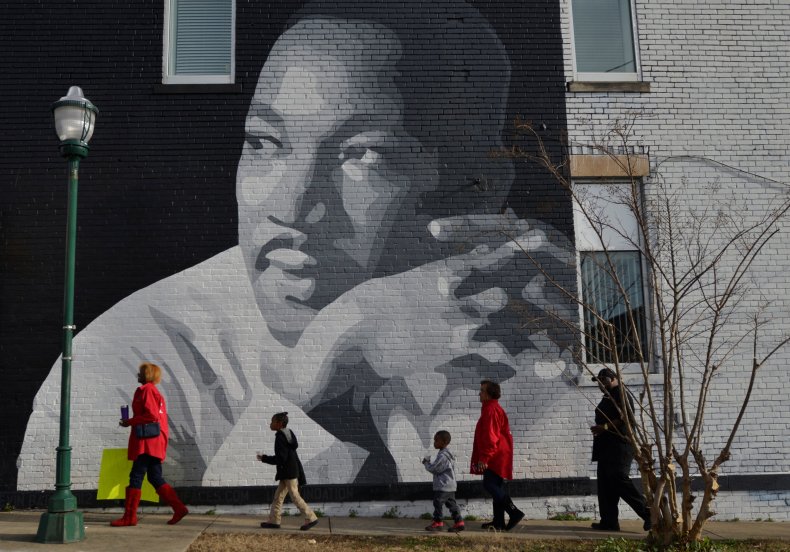 The ad, which ran in support of the Ram Nation volunteer program, also featured images of Dodge trucks. After airing, it received immediate blowback.
"The use of MLK to promote Ram trucks strikes many people as crass and inappropriate," Tim Calkins, a marketing professor at Northwestern University, told the Associated Press.
Bernice A. King, the youngest child of the civil rights leader and his wife, Coretta Scott King, urged people to listen to the sermon "in its entirety."
"Please listen to/read his speeches, sermons and writings. Understand his comprehensive teachings and his global perspective. Study his nonviolent philosophy. It's more than a tactic," she tweeted, providing a link to the sermon.
Read more: In 1958, who did MLK Jr. consider the most dangerous man in America?
A social media user took that message to heart and created a different version of the ad with King's warning to his congregation—from the same sermon—that advertisers pressure them to buy more than they can afford, playing on their selfishness and the "drum major instinct" that pushes them to prove that they are better than others.
King said: "They have a way of saying things to you that kind of gets you into buying. In order to be a man of distinction, you must drink this whiskey. In order to make your neighbors envious, you must drive this type of car. In order to be lovely to love you must wear this kind of lipstick or this kind of perfume. And you know, before you know it, you're just buying that stuff ... That's the way the advertisers do it."
King said people end up living "their lives trying to outdo the Joneses" rather than building communities around themselves.
The Dodge ad also appeared to some to contradict what King stood for as he famously argued for U.S. military spending to be cut and instead go to programs that served the poorest Americans.
"Are MLK's words really being used right now to sell cars?" wrote Nicholas Thompson, the editor-in-chief of Wired magazine in response to the ad on Twitter.
The King Center distanced itself from the ad, pointing out it was not responsible for approving the use of King's image and words.
Fiat Chrysler said it worked with King's estate on the ad, which licenses King's image and speeches, and is run by King's son Dexter Scott King. The estate's managing director, Eric D. Tidwell, said in a statement early Monday: "We found that the overall message of the ad embodied Dr. King's philosophy that true greatness is achieved by serving others. Thus we decided to be a part of Ram's 'Built to Serve' Super Bowl program."