Martin Luther King Jr. Day: KKK Flyers Abusing Civil Rights Leader Distributed in Virginia Town
Ku Klux Klan recruitment flyers targeting Martin Luther King Jr. were distributed in a Virginia neighborhood ahead of Monday's public holiday honoring the civil rights leader's legacy.
Local police and the FBI launched an investigation after the leaflets were found in a neighborhood in Leesburg, west of Washington, D.C., over the weekend.
Resident Bishop Shawn Stephens told NBC4 Washington he was in his driveway Friday night when a woman threw a bag from the window of a car containing the leaflets.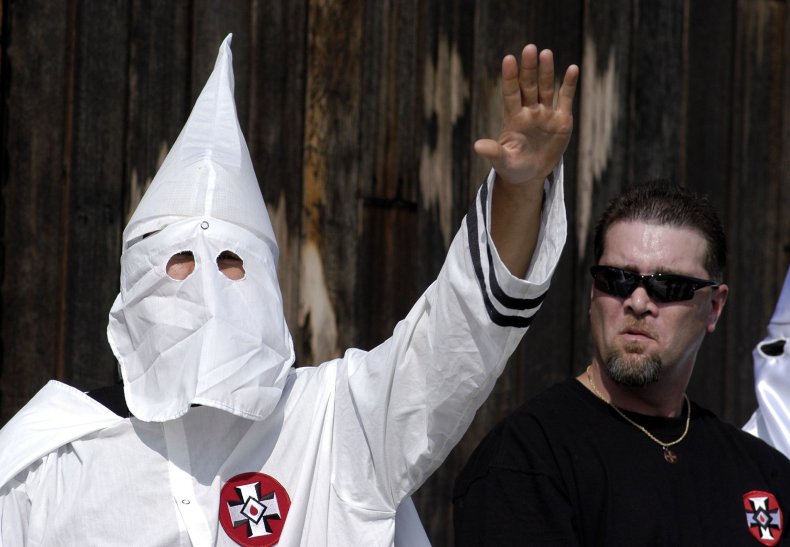 "How can this be in 2018? How can this really be our reality at this stage of life? This is America, the land of the free," Stephens said.
"I believe [Martin Luther King Jr.] would be heartbroken," he told NBC4. "He was impactful for every group out there. He fought for them. And he was a fair gentleman. And he was a gentleman that loved all people."
The Loudoun County Sheriff's Office said it was working with the Leesburg and Purcellville police departments, as well as with the FBI, to determine the origin of the flyers, reported Washington ABC affiliate WJLA-TV.
Police said that they believe the flyers were posted because of the upcoming Martin Luther King Jr. Day and that specific residents were not targeted.
WJLA reporter Amy Aubert posted a screen grab on Twitter showing some of the anti-King messaging:
KKK propaganda has been distributed in the town before, with residents receiving bags of candy and flyers warning of "white extinction" last Halloween.
The FBI has recorded a sharp uptick in hate crimes in the past two years. The figure was up by 5 percent in 2016, according to the latest statistics from the agency, released last November.
The Southern Poverty Law Center estimates there are between 5,000 and 8,000 KKK members, split among dozens of different—and often rival—organizations that use the Klan name.