Martin Luther King Jr. Day Facts: Where Was He Born, When It Became a Federal Holiday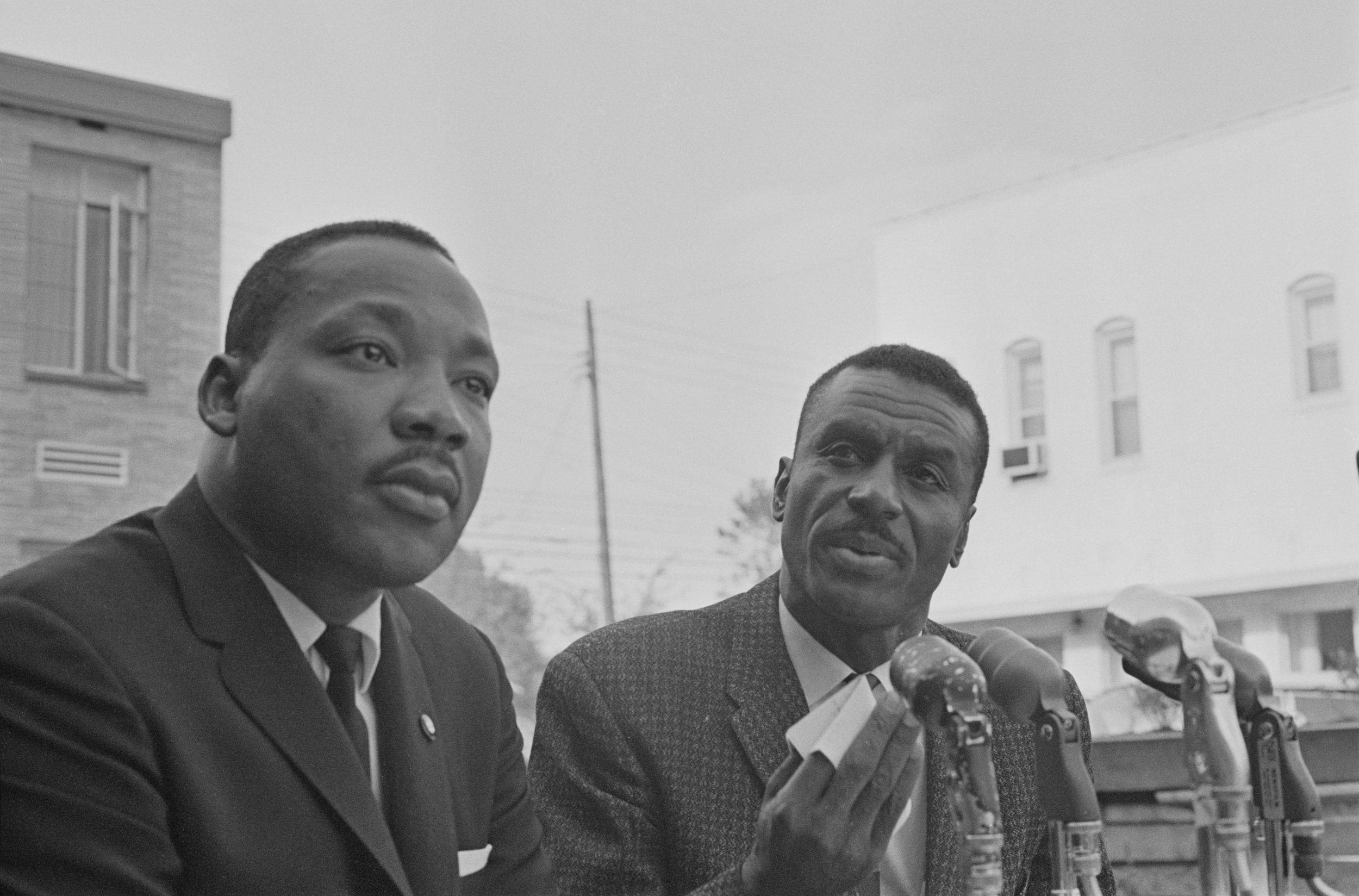 On Monday, people nationwide will celebrate the life and legacy of Dr. Martin Luther King Jr. but it wasn't until 1983 that it became a federal holiday.
Born on January 15, 1929, in Atlanta, King was shot and killed in 1968. Just four days after his death, then-Representative John Conyers introduced a motion to make King's birthday a federal holiday, according to the National Constitution Center. However, it wasn't until 1979 that the House of Representatives voted on the motion. It failed to pass by five votes.
In 1983, then-Republican Congressman Jack Kemp and Newt Gingrich and then-Democratic Congressmen Jim Wright and Tip O'Neill gave speeches in support of the holiday, and it passed in the House by 53 votes. Despite then-Senator Jesse Helms adamantly opposing the bill and accusing King of being a communist, it passed in the Senate by 12 votes.
The bill made its way to then-President Ronald Reagan's desk and he signed it into law in November 1983. Martin Luther King Jr. Day was first celebrated in 1986, although it would be over a decade before all 50 states adopted the holiday. In the years since its adoption into law, the holiday has been marked every third Monday of January. The only other American to have their birthday celebrated as a federal holiday is former President George Washington.
King is arguably one of the best orators of all time, but, according to the National Constitution Center, not everyone felt that way. His father was a preacher and during King's first year in seminary school in Chester, Pennsylvania, his public speaking professor gave him a C. Other professors, however, saw his talent and in his third and final year he had straight A's and was valedictorian.
One of King's most famous legacies was his "I Have a Dream" speech, which he delivered at the Lincoln Memorial on August 28, 1963. Clarence Jones, a young lawyer at the time, helped draft King's speech and told NPR in 2011 that the words "I have a dream" weren't originally included in the address. They weren't even on the piece of paper he brought with him to the podium. The phrase, "I have a dream," was used by King before his famous speech, specifically during an oration in Detroit the previous June.
"Martin Luther King Jr. could speak in real time and he could cut and paste from speeches or articles or things he had said before," Jones said. "So, the so-called celebrated, 'I Have a Dream' speech was an entirely spontaneous and extemporaneous speech. He was not speaking from written context except for the first nine paragraphs."
While "I Have a Dream" was his most famous oration, King previously spoke at the Lincoln Memorial six years earlier on May 17, 1957. It was during the Prayer Pilgrimage for Freedom, according to History.com, and was King's first national address on the topic of voting rights.
Martin Luther King in pictures: The life and times of a Civil Rights icon
King was awarded the Nobel Peace Prize in 1964. He was 35 years old at the time, which made him the youngest winner ever. However, that record was broken in 2014 by Malala Yousafzai, who was 17 when she was awarded the prize.
King made countless contributions to the civil rights movement, including leading a march in Birmingham, Alabama, and helping to organize protests in Selma, Alabama, which resulted in then-President Lyndon Johnson signing the Voting Rights Act of 1965.
Following his death, in 1977, then-President Jimmy Carter posthumously awarded King the Presidential Medal of Freedom. Carter called King the "conscience of a generation" and King's widow, Coretta Scott King, accepted the medal on her husband's behalf.