Is 'King in the Wilderness' True? What You Didn't Know About Martin Luther King Jr.
When Martin Luther King Jr. gave his famous "I Have a Dream" speech in August 1963, the civil rights activist was already a known preacher. After he spoke on the steps of the Lincoln Memorial, King solidified his position as one of the greatest leaders of the civil rights movement and became one of America's most celebrated historical figures. But that legendary speech is when most people stop learning about the leader.
Sure, children learn about everything King achieved before his March on Washington in 1963, like his Montgomery bus boycott in 1955 and his nonviolent protests for equality and desegregation in the South. But what about King's life after he told a crowd of nearly 250,000 people of his dream?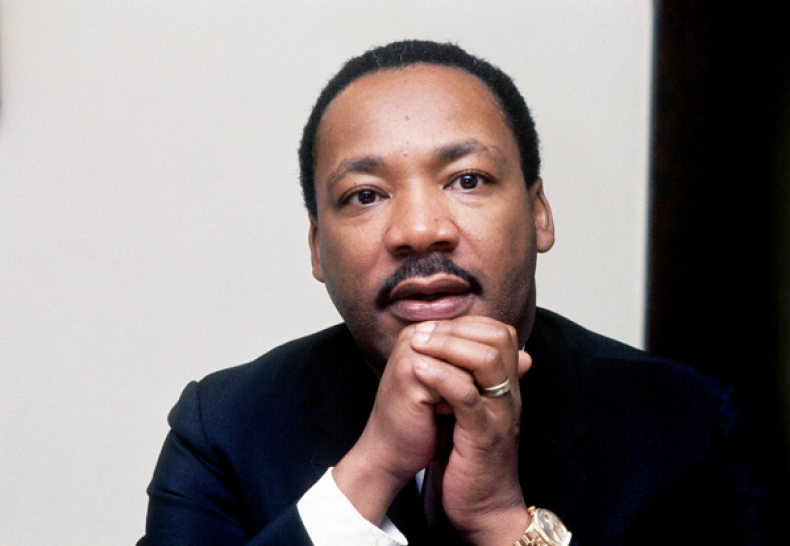 A new HBO documentary, King in the Wilderness, seeks to answer that question. The two-hour special is set to air Monday, two days before the 50th anniversary of King's death on April 4, 1968.
Directed by filmmaker Peter Kunhardt, King in the Wilderness isn't the same old story of MLK we've been taught throughout the years; rather, it is an in-depth look at King's final, tumultuous years of life. "One of the moments at the top of the film is when Dr. King answers the question about his dream and how it had turned into a nightmare. This is a film about that nightmare, and that nightmare got much worse after he acknowledged it," Kunhardt said during a recent phone interview with Newsweek.
"The nightmare was just beginning [in 1963]. And to watch him navigate through the darkness, through that wilderness that he was kind of alone in, sticking to his principles and morals, demonstrating moral leadership for this country that's never been equal—it tells you something about King that many people who weren't part of the movement have forgotten or weren't even aware of," Kunhardt continued.
Without any narration or talking-head historians, the documentary offers an insightful glimpse into King's last days from the perspective of the people who knew him best, including Jesse Jackson, Xernona Clayton, Mary Lou Finley and other members of King's civil rights organization Southern Christian Leadership Conference (SCLC). Old friends of King, including Harry Belafonte and his adviser and personal lawyer Clarence Jones, are also featured.
In interviews, King's companions describe the successes the Atlanta native achieved after his renowned 1963 speech—like how King stood against the Vietnam War, broke racial barriers in the north by helping impoverished people of all races (to the dismay of his southern followers), and how he developed the 1966 open housing movement in Chicago, which ultimately led Congress to pass the 1968 Fair Housing Act.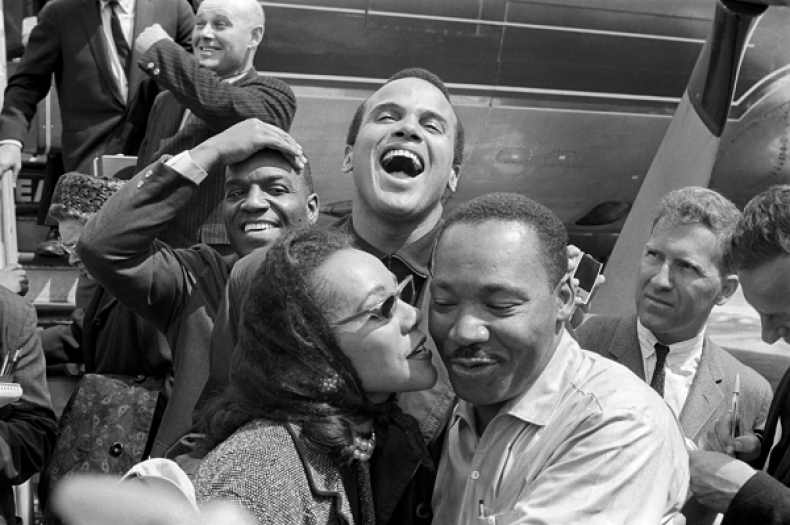 They also detail the many problems King faced from his broken relationship with President Lyndon B. Johnson, and clashes with his own SCLC members and the Student Nonviolent Coordinating Committee, a sub-civil rights group in the south that prided itself on Black Power and eventually separated itself from King's nonviolent mantras.
But the subjects also reveal darker aspects of King's life, including bouts of depression and constant feelings of death knocking at his front door. In one moment in the documentary, Belafonte tells the story of a tick King developed months before his assassination. It went away suddenly, and when the singer asked King what happened to it, King told him he had "made his peace with death."
"Through their eyes, we get the feeling [that King is] a real person, and we can feel his pain as opposed to just projecting, putting out our hopes that the statue is perfect," Trey Ellis, executive producer for the documentary, told Newsweek. "The film gets at really feeling the weight of history that was on his shoulders."
Taylor Branch, a Pulitzer Prize–winning historian who served as an executive producer for the film, said King in the Wilderness offered a depiction of a troubled and often misunderstood man who wrestled with problems that affected more than just blacks in the South, but issues that are more relevant than ever today. "Quite frankly, most Americans don't like to deal with race issues. They'd prefer to think that there was a nice time when Dr. King ended the tough ones and put them behind us, which is not true," Branch said.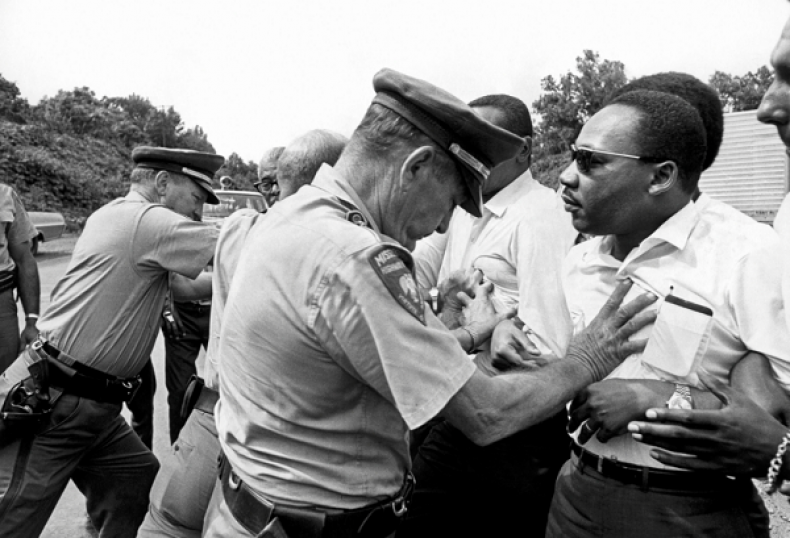 "We're still facing those problems of war and poverty nationally, rather than just separate Southern race issues," he continued. "This is the real King, and everything that's in the film captures his spirit and what he was dealing with while trying to keep faith towards the end of his life."