From the Archives: Nine Excerpts From Martin Luther King Jr.'s Most Powerful Speeches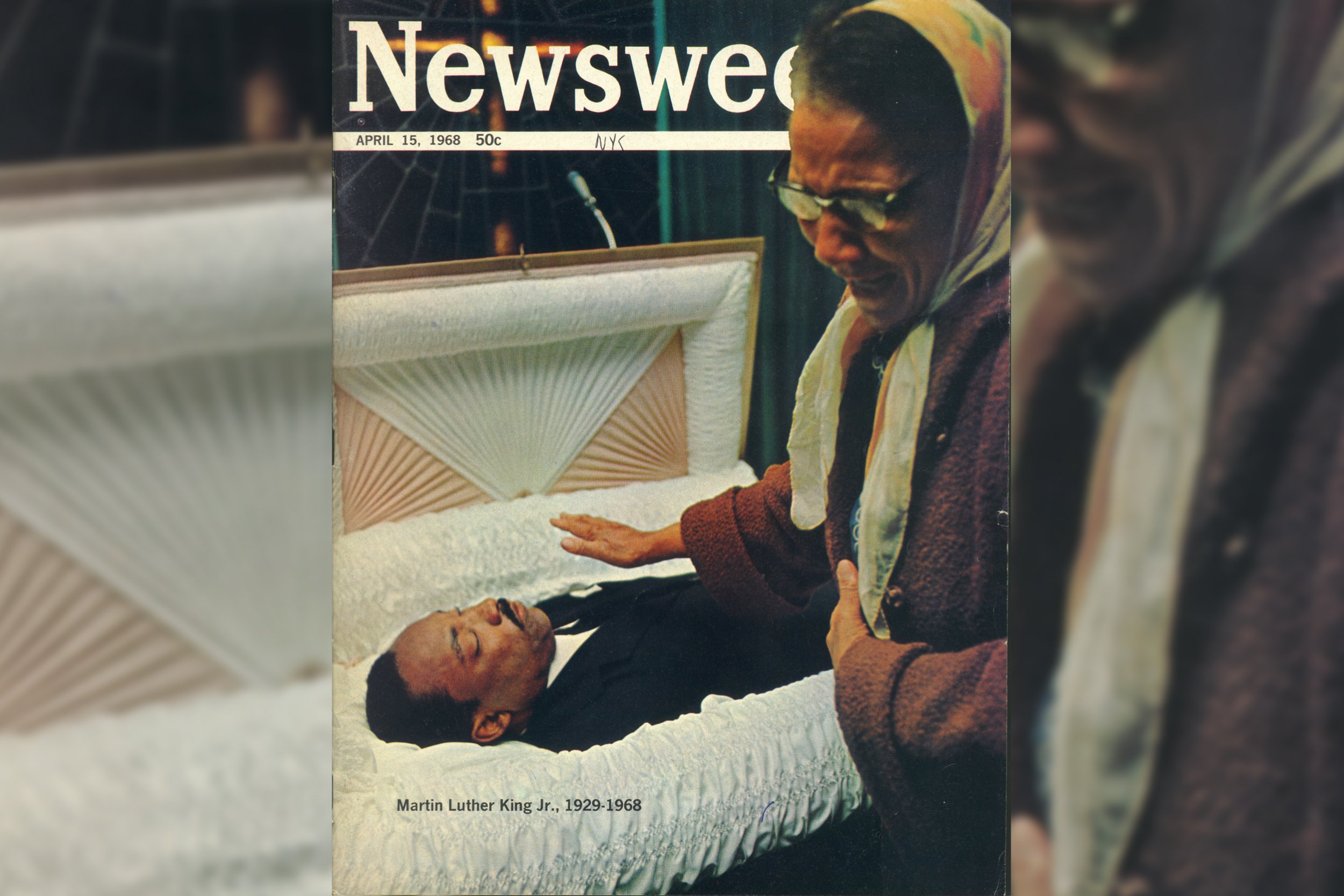 This article originally appeared in the April 15, 1968 issue of Newsweek, and is republished here in honor of Martin Luther King Jr. Day.
'I've Been to the Mountaintop'
Newsweek, April 15, 1968
In private conversation, he was not the most verbally adroit of men. But in most of Martin Luther King's public ora­tions, there was a visionary force, an im­passioned lyricism that spoke profoundly to the needs of his followers. These were some of the words that inspirited a histor­ic movement, from its relatively obscure beginnings in 1955, to the night before its leader's assassination in 1968:
MONTGOMERY, ALA., 1955: If you will protest courageously, and yet with dig­nity and Christian love, when the history books are written in future generations, the historians will have to pause and say, "There lived a great people—a black people—who injected new meaning and dignity into the veins of civilization." This is our challenge and our over­whelming responsibility.
ALBANY, GA., 1962: It may get me cru­cified. I may die. But I want it said even if I die in the struggle that "He died to make me free."
WASHINGTON, 1962: Hate is always tragic. It is as injurious to the hater as it is to the hated. It distorts the personality and scars the soul ... As a race we must work passionately and unrelentingly for first-class citizenship, but we must never use second-class methods to gain it. If this happens, unborn generations will be the recipients of a long and desolate night of bitterness, and our chief legacy to the future will be an endless reign of mean­ingless chaos.
WASHINGTON, 1963 (THE MARCH): I have a dream that one day this nation will rise up and live out the true mean­ing of its creed: "We hold these truths to be self-evident, that all men are created equal."
I have a dream that one day on the red hills of Georgia the sons of former slaves and the sons of f01mer slave own­ers will be able to sit down together at the table of brotherhood.
I have a dream that one day even the state of Mississippi, a state sweltering with the people's injustice, sweltering with the heat of oppression, will be trans­formed into an oasis of freedom and justice.
I have a dream that my four little chil­dren will one day live in a nation where they will not be judged by the color of their skin but by the content of their character.
I have a dream that one day every val­ley shall be exalted, every hill and mountain shall be made low, the rough places will be made plain, and the crooked places will be made straight, and the glory of the Lord shall be re­vealed and all flesh shall see it together.
BIRMINGHAM, ALA., 1963: We are tired of living in the dungeons of pover­ty, ignorance and want. We have come to the day when a piece of freedom is not enough for us as human beings ... If the inexpressible cruelties of slavery could not extinguish our existence, the opposition we now face will surely fail. We feel that we are the conscience of America.
OSLO, NORWAY, 1964: I am only too well aware of the weaknesses and fail­ures which exist, the doubts about the efficacy of nonviolence ... But I am still convinced that nonviolence is both the most practically sound and morally excellent way to grapple with the age-old problem of racial injustice.
THE SELMA MARCH, 1965: I know you are asking today, "How long will it take?" ... How long? Not long, because you still reap what you sow ... because the aim of the moral universe is long but it bends toward justice.
MEMPHIS, TENN., MARCH 31, 1968: The world is changing and anyone who thinks he can live alone is sleeping through a revolution ... We must learn to live together as brothers or we will perish together as fools ... Racial injus­tice is still the black man's burden and the white man's shame ... The govern­ment must certainly share the guilt, the individual must share the guilt and even the church must share the guilt.
MEMPHIS, TENN., APRIL 3, 1968: And then I got into Memphis. And some be­gan to ... talk about the threats ... Or what would happen to me from some of our sick white brothers. But I don't know what will happen now. We've got some difficult days ahead. But it really doesn't matter with me now, because I've been to the mountaintop, and I don't mind. Like anybody, I would like to live a long life; longevity has its grace. But I'm not concerned about that now. I just want to do God's will. And He's allowed me to go up to the mountain. And I've looked over, and I've seen the promised land.