Most Americans Didn't Approve of Martin Luther King Jr. Before His Death, Polls Show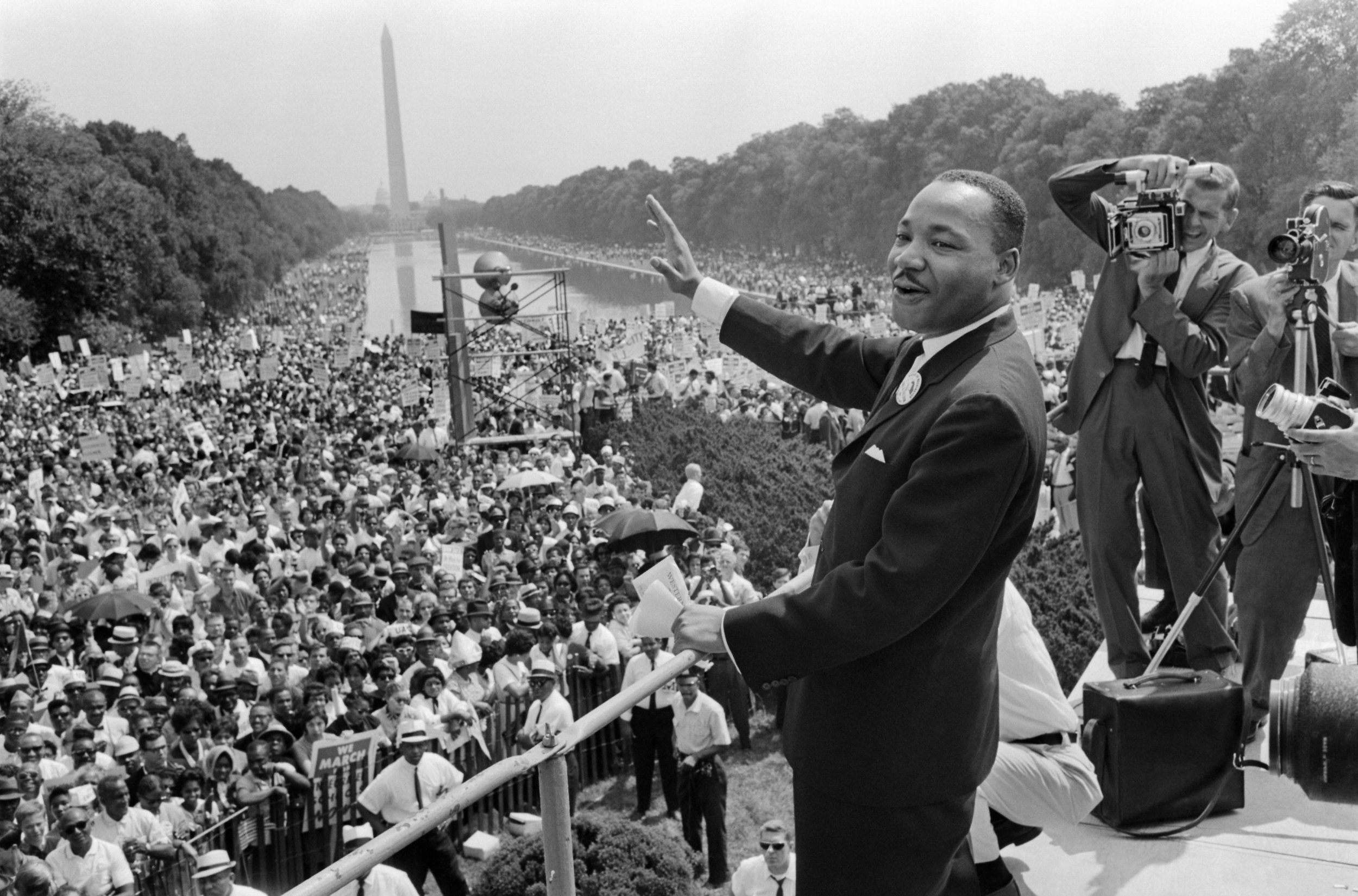 Before the monuments and the federal holiday, historians remember a time when Martin Luther King, Jr.'s popularity was plummeting.
In the years leading up to his assassination, the preacher and civil rights activist was less popular than ever. A 1966 Gallup poll found that almost two-thirds of Americans had an unfavorable opinion of Dr. King and a third had a positive opinion, a 26 point unfavorable rate increase from 1963.
"He was not searching for popularity," Clayborne Carson, director of the Martin Luther King Jr. Institute at Stanford, told Newsweek. "What he was trying to put forward was what he thought was the right course of action."
King's popularity began to wane after he received the Nobel Peace Prize in 1964. Carson said that King began to lose his momentum as he moved his attention from civil rights in the south to the north— to Chicago to tackle segregation and poverty among black Americans.
"It is one thing to talk about the desegregation of the University of Alabama," he said. "It's quite another thing to talk about the desegregation of neighborhoods in Chicago."
The protests and the "venom" directed against him in Chicago was unlike anything he had experienced in the south, said Carson.
During the Marquette Park march, King was met by white counter-protestors who threw rocks, bottles, and firecrackers. One protester held up a sign that said: "King would look good with a knife in his back."
King was hit with a rock in the head while marching, which knocked him to the ground. "I have seen many demonstrations in the South, but I have never seen anything so hostile and so hateful as I've seen here today," he said.
King then went on to take a stand against the Vietnam War in 1967, another unpopular move. Speaking to 3,000 people, King said that the U.S. had no "honorable intentions in Vietnam" and that the government had been wrong about going to war from the "beginning." King argued that the U.S. was testing weapons on the Vietnamese people similar to how the Germans performed tests on Holocaust victims.
"It hurt him politically and it hurt his standing in the black community," Carson said. "Many black leaders criticized him.
King's final unpopular move before his assassination, Carson said, was the Poor People's Campaign of 1968, where King called for a march on Washington to highlight the plight of Americans living in poverty.
"Yes, we are going to bring the tired, the poor, the huddled masses …," he said in his last Sunday sermon. "We are coming to demand that the government address itself to the problem of poverty."
King was assassinated in 1968 in Memphis, Tennessee. Despite some of King's unpopular moves, he still remains a popular civil rights figure. But Carson said King's question of "where do we go from here" still lingers.