Martin Luther King Jr.'s Dream Lives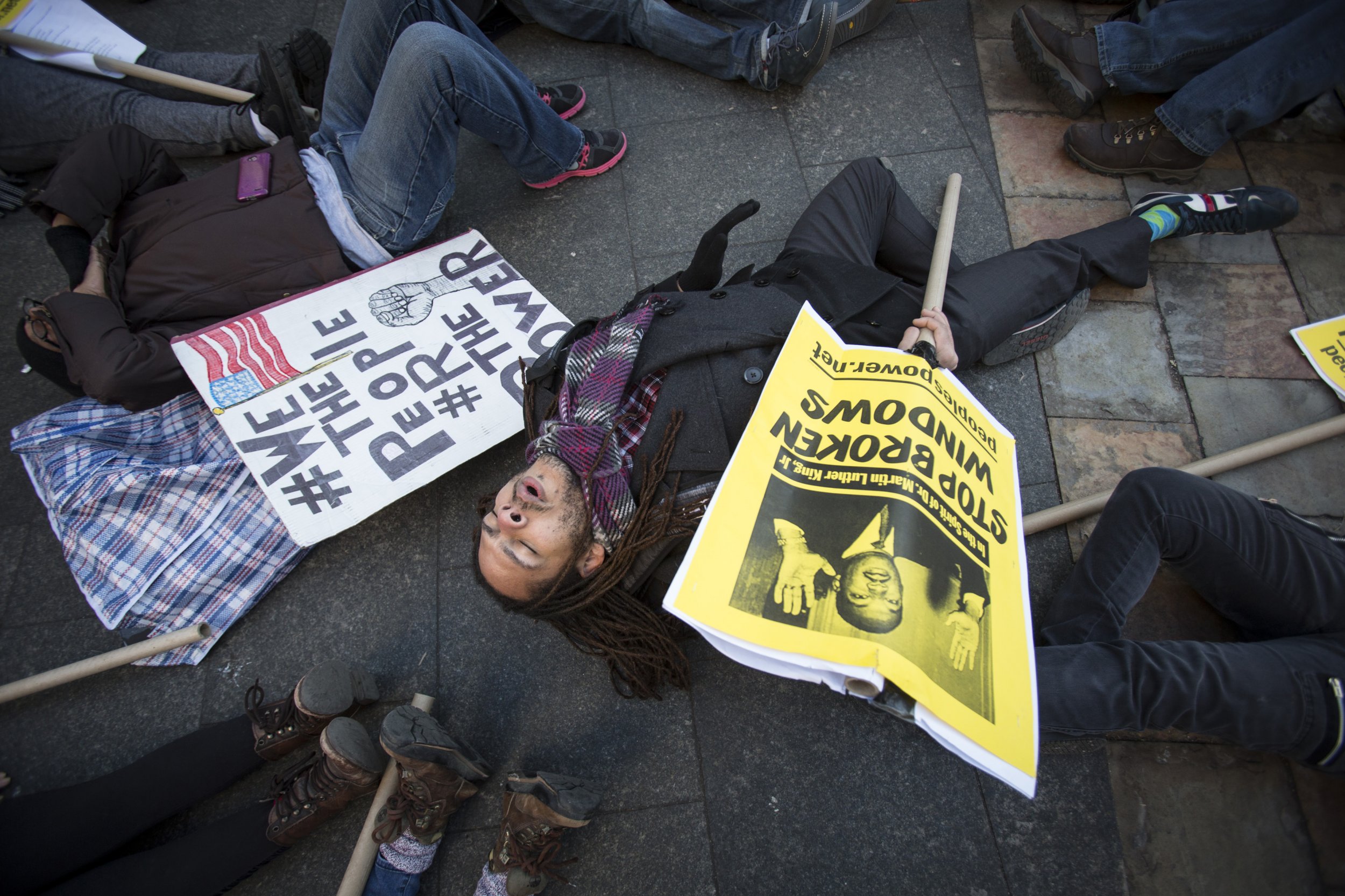 The #BlackLivesMatter protests, and movement, that swept America last year in the aftermath of the Ferguson and Eric Garner grand jury decisions makes this Martin Luther King Jr. holiday special for symbolic and substantive reasons. The release of Ava Duvernay's spellbinding, Oscar-nominated film Selma has helped to reintroduce a more humane and three-dimensional King to a new generation of filmgoers. The film's nationwide release coincides with the 50th anniversary of "Bloody Sunday," the March 7, 1965 police assault on peaceful demonstrators that is powerfully re-enacted in the film.
A new social justice movement whose images offer echoes from the civil rights movement's heroic period has transformed America's mournful celebrations of racial progress with public witness of the distance between our national ambitions and contemporary reality.
One of the most striking aspects of public commemorations of King is the separation of the political activist from the preacher. America more easily embraces the preacher, most routinely by proclaiming his "I Have a Dream" speech during the March on Washington as a high point of the civil rights struggle.
But it's worth remembering that King, like contemporary #BlackLivesMatter demonstrators, connected words with deeds. So the August 28, 1963 March on Washington address, during which King proclaimed, "Now is the time to make real the promise of democracy," was followed by, in subsequent years, political demonstrations in St. Augustine, Florida; anti-poverty organizing in Chicago; and a Poor People's Campaign that erected a tent city in the nation's capital in hopes of securing a guaranteed income for the poor.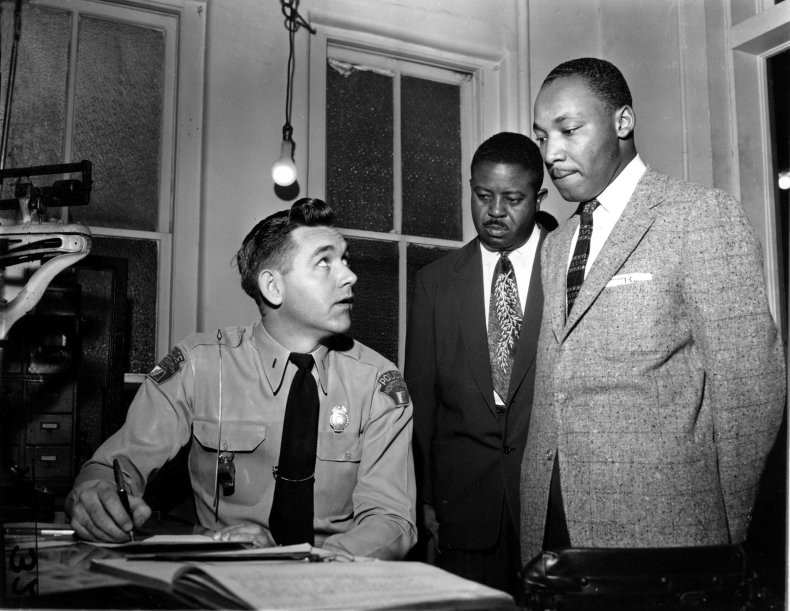 Contemporary activists have been chided, seemingly from all political sides, for tactics deemed too disruptive and abrasive even when they remain nonviolent.
Yet King's Selma to Montgomery campaign in the winter and spring of 1965 upset the prevailing status quo by forcing the nation to focus on issues — racial injustice, state-sanctioned violence and poverty — that it preferred to ignore. The more than 500 demonstrators who braved physical danger and even death on the Edmund Pettis Bridge that fateful Sunday turned their moral passion and creative disruption into a signal chapter in American history that inspired President Lyndon Johnson to decisively support voting rights and attracted 25,000 to Montgomery, Alabama on March 25, 1965.
The film "Selma" ends on this day, with a triumphant King surrounded by civil rights activists, including white supporters, ordinary citizens and local people, who made this moment possible.
If the first decade of King's activism, starting in Montgomery (where he became a spokesman for a grassroots bus boycott led by local activists such as Rosa Parks), culminated in his being awarded the Nobel Peace Prize, his final years of radical political organizing made him a pariah in official Washington and the mainstream media. Nowhere was this more evident than in Memphis, where King supported 1,000 black sanitation workers who were striking for a living wage.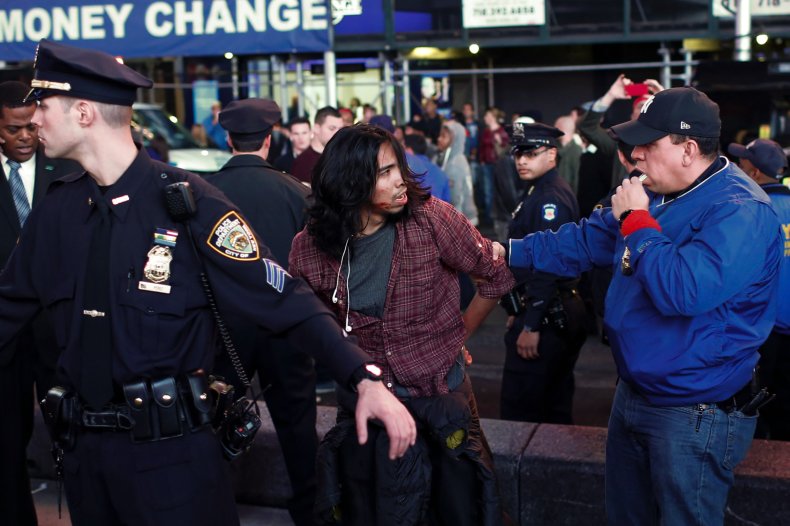 In March and April 1968, King led civil rights demonstrations, including one that broke out into violence, that critics viewed as overly provocative. King deplored the violence of undisciplined protesters who were not official parts of the movement. Yet he remained defiant in his insistence that "the greatness of America lies in the right to protest for right!"
During the final year of his life King more forcefully embraced a revolutionary philosophy that rejected war, racism and poverty in new and innovative ways. The Nobel laureate and international statesman who had dined with presidents and royalty and was feted as an American Gandhi died trying to organize garbage workers, welfare mothers and sharecroppers.
King's final crusade—to eliminate poverty in the world's richest nation—ended in failure. But his death helped spur the passage of the Open Housing Act, legislation that provided access to housing to not only African Americans, but to the physically disabled and challenged. King's final, tortured, combative years of anti-war, anti-racism and anti-poverty activism offer a model of revolutionary political activism at odds with the racial healer and social reformer we publicly embrace.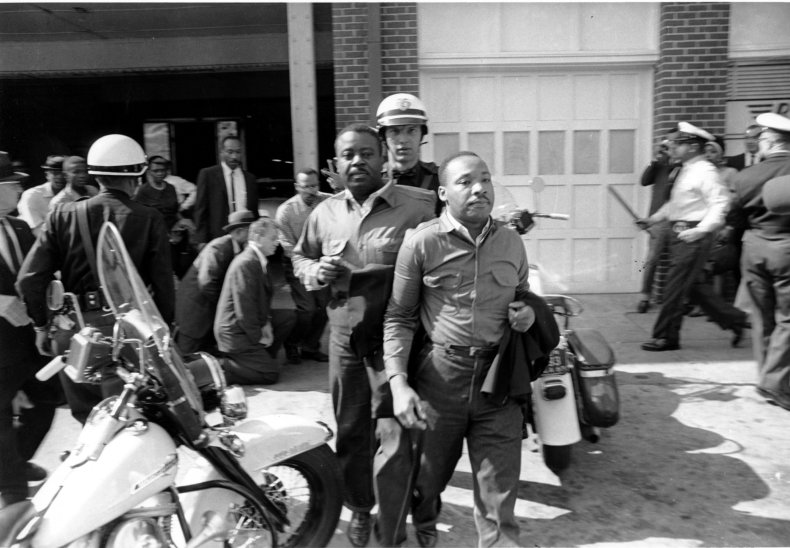 It is this King, the radical—and yes thoroughly nonviolent—political activist who provides a framework for understanding the #BlackLivesMatter movement's insistence on protests, demonstrations and creative disruptions that have left millions of Americans energized and angry, inspired and exhausted, exhilarated and confused. King's legacy—one that young activists of all colors can relate to but is often erased—includes numerous arrests for civil rights protests, public and private character assassination, and physical assaults at the hands of white authorities and ordinary citizens.
The miraculous symmetry of Selma, #BlackLivesMatter, the King holiday and the 50th anniversary of Voting Rights Act reminds us of the fact that civil rights struggles are a living and breathing part of our national DNA.
From Selma, Alabama to Ferguson, Missouri, King's dream of a beloved community free of racism, war, violence and poverty continues to live in our own time.
Peniel E. Joseph is a professor of history and founding director of the Center for the Study of Race and Democracy at TuftsUniversity. He can be followed on twitter @penieljoseph.