MLK National Park Will Reopen During Government Shutdown After Receiving $83,000 Grant
The Martin Luther King Jr. National Historical Park will reopen ahead of the upcoming federal holiday honoring King after receiving an $83,500 grant from the Delta Air Lines Foundation.
The Atlanta park, which closed during the government shutdown, will open on Saturday for 16 days, according to CNN.
The money will fund the park's cleanup, administration, maintenance and operating costs during this period.
The park's opening allows people traveling to Atlanta for the Super Bowl, which will take place on February 3, to visit the historical site during their visit.
Martin Luther King Jr. Day, a federal holiday, will take place on Monday. The civil rights hero was born on January 15, 1929.
Delta CEO Ed Bastian told The Atlanta Journal-Constitution that "we felt it was important we do our part to ensure that the historical landmarks be accessible to the public."
"Dr. King was about bringing people together, and at Delta we are about making the world a smaller place," Bastian said to CNN.
"This is yet another example of private organizations stepping up to ensure that our visitors from across the nation and around the world are able to have a meaningful experience at national parks," David L. Bernhardt, the acting Interior Department secretary, told CNN.
Washington, D.C.'s National Museum of African American History and Culture also has closed during the government shutdown, according to CNN.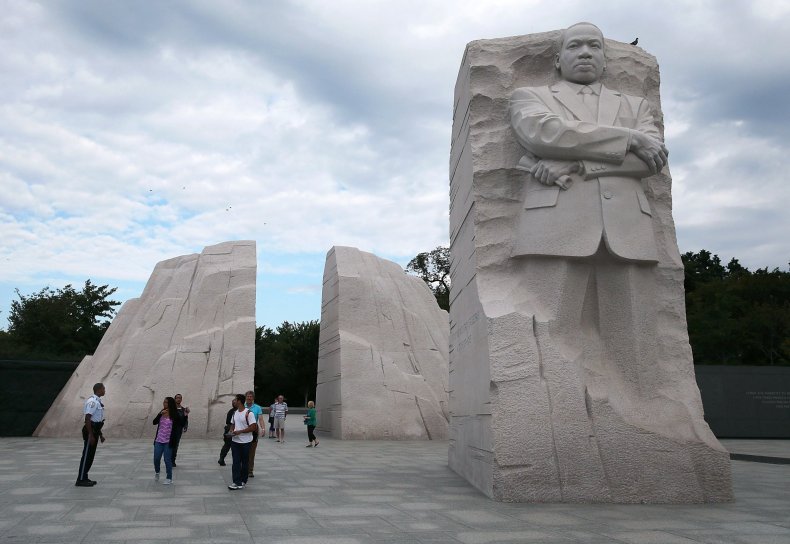 The shutdown, which entered its 28th day on Friday, is widely affecting the country.
National parks still operating are short-staffed. Volunteers across the country have attempted to maintain the conservation areas.
Last week, 800,000 workers missed their first paycheck. A New York Times analysis showed that the average government worker had not been paid more than $5,000 in wages.
The disagreement over the $5.7 billion President Donald Trump has demanded for a wall on the southern border has not shown signs of abating.
House Speaker Nancy Pelosi told the president on Wednesday that his upcoming State of the Union speech should be postponed until the shutdown is resolved.
"Sadly, given the security concerns and unless government re-opens this week, I suggest that we work together to determine another suitable date after government has re-opened for this address or for you to consider delivering your State of the Union address in writing to the Congress on January 29th," Pelosi's letter read.
Trump responded on Thursday by canceling an overseas trip Pelosi had planned.
"Due to the shutdown, I am sorry to inform you that your trip to Brussels, Egypt and Afghanistan has been postponed. We will reschedule this seven-day excursion when the shutdown is over," he wrote in a letter shortly before Pelosi's departure. "Obviously, if you would like to make your journey by flying commercial, that would certainly be your prerogative."