Martin Luther King's Niece Alveda King Says Not Requiring Voter ID Is An Effort to Erase Black Identities
Alveda King, the niece of iconic civil rights leader Martin Luther King Jr., has said that elections that don't require voter ID try to erase Black identities.
"It's just so hypocritical to say to a person, 'It is Jim Crow to require that you have an ID when you go to vote,'" King said while appearing on the Monday installment of The Jim Bakker Show, an evangelical talk program.
King was referring to criticisms against Georgia's recently passed voter law. The law, which requires voter ID along with many other changes, has been criticized by President Joe Biden and others as a form of "Jim Crow." Jim Crow refers to racist laws designed to harm Black people.
"When you say to me as an African American, 'You do not need an ID. Your identity does not matter. Who cares who you are? Just show up and vote,' you are taking away my identity," King continued. "That's called identity fraud, identity theft."
King said that as a child, while fighting for racial inequality alongside her uncle and other older male relatives, "We knew it was important to be identified as equal citizens of the United States of America."
In the past, King has defended Georgia's new voting law as a continuation of her uncle's civil rights legacy.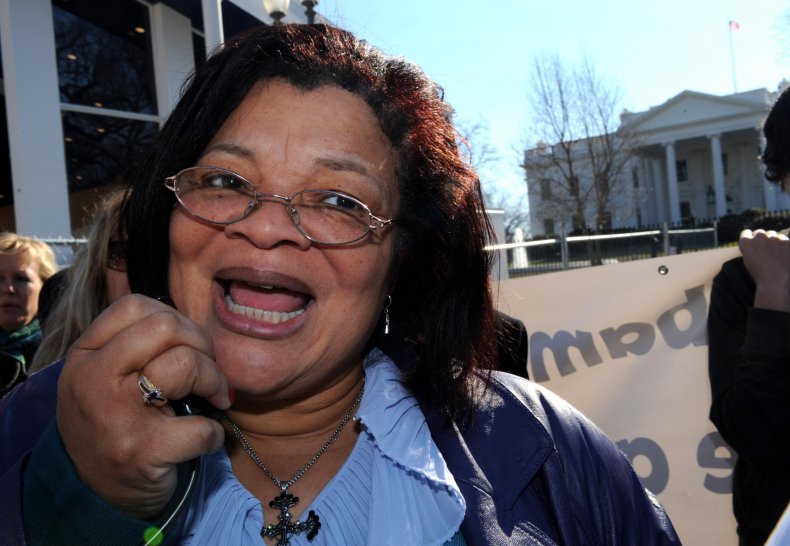 As of 2021, 36 states have voter ID laws requiring voters to show poll workers some form of government-issued identification before being allowed to vote in person.
Numerous studies have shown that non-white voters are more likely to lack a government-issued ID and are also more likely to face questioning about their ID. In 2017, two federal courts separately ruled that North Carolina's and Texas' voter ID laws violated U.S. laws prohibiting racial discrimination in elections.
Nevertheless, two recent polls have shown that majorities of Americans support voter ID laws. A late March poll from Selzer & Co. and Grinnell College found that 56 percent of American adults support voter ID laws. A fall 2018 poll from the Pew Research Center found that 76 percent of Americans support the laws.
Concurrently, 13 other states allow non-strict non-photo ID voting. In these states, poll workers can accept various forms of non-photo identification, like a bank statement or utility bill showing a voter's name and address, the Associated Press reports. Voters lacking such documents can alternatively sign an affidavit swearing that their stated identity is authentic.
A 2012 study on voter fraud by the Brennan Center for Justice at the New York University School of Law found the incidence of voter fraud across the U.S. to be between 0.0003 percent and 0.0025 percent.
Newsweek contacted King for comment.