Martin McGuinness, Ex-IRA Commander Turned Peacemaker, Dies at 66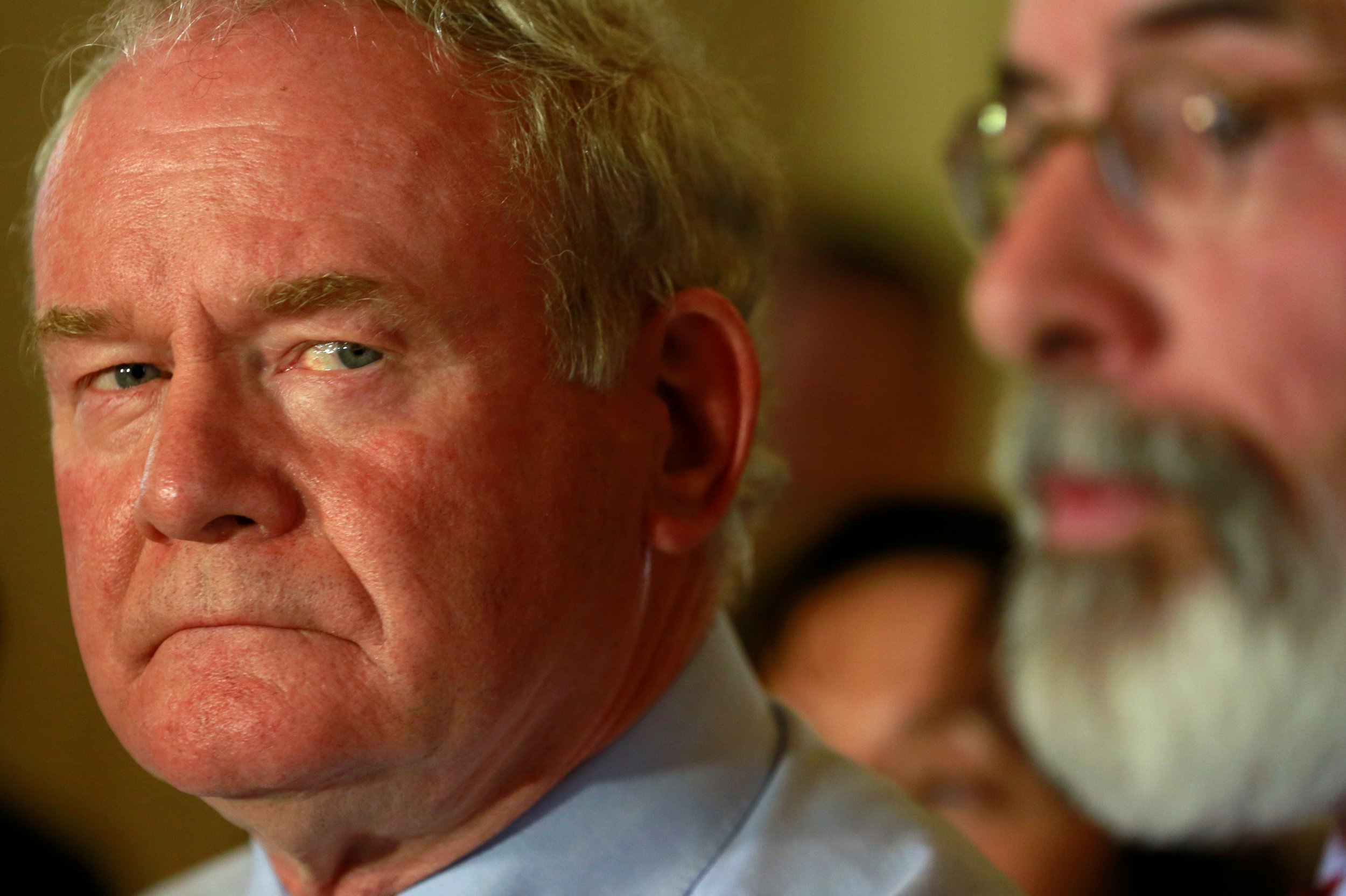 Martin McGuinness, a former commander in the paramilitary Irish Republican Army (IRA) who became a key figure in Northern Ireland's peace agreement, has died at the age of 66.
The former Northern Irish deputy first minister died overnight on Monday at Altnagelvin Hospital in Derry with his family around him, the BBC reported.
The Sinn Fein politician retired from politics in January on health grounds and was hospitalized in late February, according to the Irish News. McGuinness was believed to be suffering from a rare heart condition.
McGuinness was a leading figure in the IRA during the Troubles, a period of sectarian conflict in Northern Ireland lasting from 1968 to 1998 focused on the country's status within the United Kingdom. The IRA's paramilitary wing carried out frequent bombings and attacks in Northern Ireland and the wider United Kingdom during the conflict.
But McGuinness also played a key role in the Good Friday Agreement of 1998 that established Northern Ireland's present devolved status in the United Kingdom and heralded the start of a fragile period of peace.
In a historic moment for the country, McGuinness became the deputy first minister in 2007 in a power-sharing government with former rival, the late Ian Paisley of the Democratic Unionist Party (DUP). The former enemies became known as the "chuckle brothers" due to the friendship they formed, in reference to photos of the pair laughing together. McGuinness also served alongside successive DUP leaders Peter Robinson and Arlene Foster.
He resigned from his post in January over a botched renewable energy scheme, triggering a snap election in Belfast. In the March 2 election, Sinn Fein increase its number of parliamentary seats and share of the poll, though the DUP remains the largest party in Northern Ireland's devolved system of government.
His death has provoked mixed reactions. Sinn Fein President and close colleague Gerry Adams described McGuinness as a "passionate republican who worked tirelessly for peace and reconciliation and for the reunification of his country."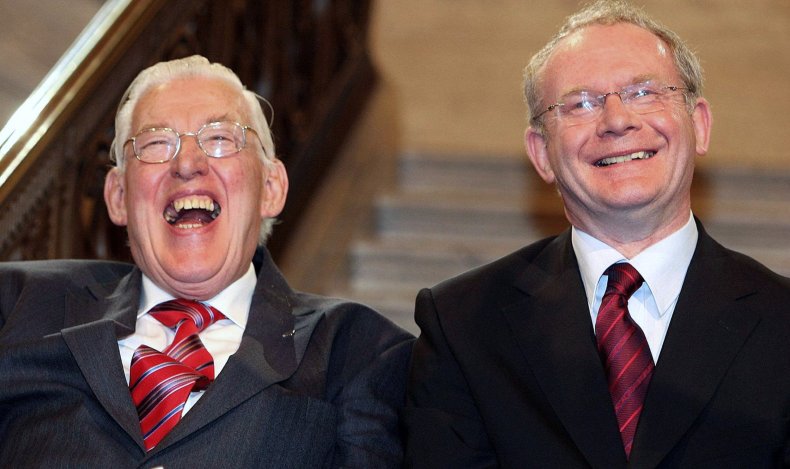 Former Northern Irish First Minister Arlene Foster said that McGuinness was a "much-loved husband, father and grandfather" and that his death would "come as a shock to many people." British Prime Minister Theresa May said that while she would "never condone the path" taken by McGuinness in his IRA days, he "ultimately played a defining role in leading the Republican movement away from violence."
Former British Prime Minister Tony Blair, who negotiated with McGuinness during the peace talks that led to the Good Friday agreement of 1998, said that despite the former IRA leader's violent past, his commitment to peace was absolute.
"For people like myself talking about Martin's contribution to peace there will be people who remember the earlier days, those particularly who lost loved ones in the Troubles, and they will find it very hard to forgive and impossible to forget," Blair said.
"In a strange way though, the steel that he showed back then in the pursuit of armed struggle…a degree of dedication and commitment that was very ruthless, but that same determination was then brought forward in the peace process," he continued.
But Norman Tebbit, a Conservative member of the House of Lords who survived the IRA bombing of a hotel hosting the Conservative Party conference in Brighton in 1984, said that McGuinness was "a coward" who tried to masquerade as a "man of peace," in an interview with British radio station LBC.
Colin Parry, whose 12-year-old son Tim was killed in an IRA bombing in Warrington in northern England in 1993, told BBC Breakfast that while he did not forgive McGuinness or the IRA for his son's death, he said the politician was "a man who I believe was sincere in his desire for peace."