Martin O'Malley, Mike Huckabee Drop Out of Races, Neither Endorse Another Candidate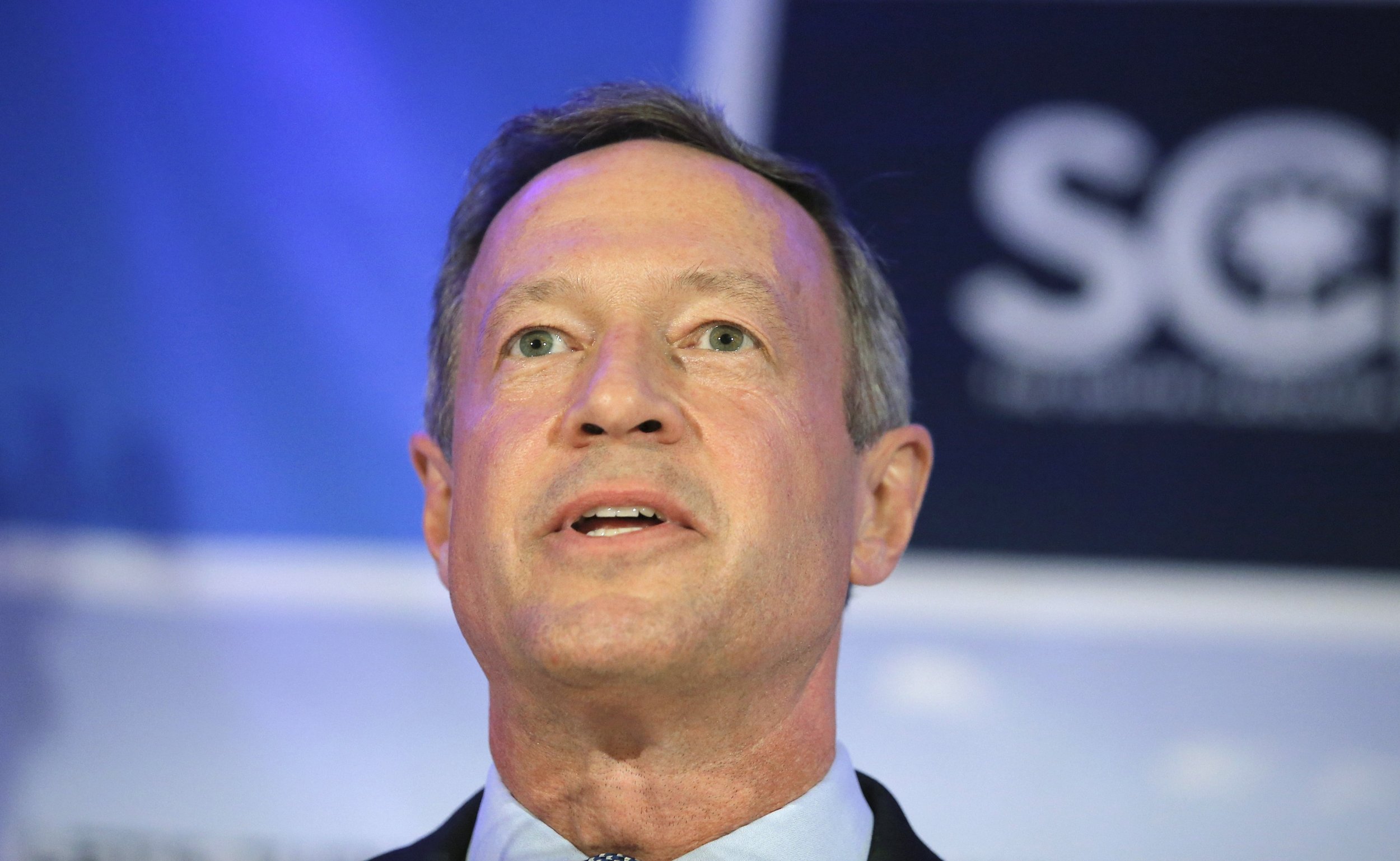 Martin O'Malley and Mike Huckabee both ended their 2016 presidential campaigns after poor showings on Monday at the Iowa caucuses. But neither former contender has endorsed another candidate yet. Given how close the returns were on Monday night, every endorsement counts, which might explain why Democratic candidates Hillary Clinton and Bernie Sanders praised O'Malley, while Donald Trump and other Republicans gave a tip of their hats to Huckabee.
"This fight continues. We fought very, very hard in order to give the people a choice, and the people have made their choice tonight," said O'Malley, the former governor of Maryland, at Wooly's bar in Des Moines on Monday night.
O'Malley won less than 1 percent of the state's delegates with most precincts reporting. The former Baltimore mayor barely registered in the early primary polls, squeaking by to qualify for the minimum average needed at the most recent Democratic debate last month.
O'Malley, 53, declared he was running for the Democratic nomination last year on May 30. He quickly made calling for stricter gun laws a main part of his campaign, including universal background checks and a national age requirement for handgun possession. As a two-term governor between 2007 and 2014, he passed some of the country's strongest gun laws. He also demanded immigration reform and wanted to take on Wall Street as a presidential candidate.
Shortly after news spread that O'Malley planned to withdraw from the race, Huckabee, the former governor of Arkansas from 1996 until 2007, suspended his bid for the Republican nomination. He announced his decision on Twitter.
"Thank you for all your loyal support," he said.
Huckabee, a 60-year-old former Southern Baptist minister, became a national figure when he won the Iowa caucuses during his last presidential bid in 2008. But he earned less than 2 percent of support this time around. Texas Senator Ted Cruz won the Republican caucus, followed by billionaire Trump and Florida Senator Marco Rubio.
Huckabee entered the race for his party's nomination last year on May 5. If elected, he promised to change government policies to focus on the economic plight of middle-class Americans and alter the U.S. approach in fighting the Islamic State. But he had trouble raising money and often was demoted to the so-called undercard debate with other low-polling GOP candidates.
In 2008, Huckabee ended his failed campaign and became a commentator for Fox News. He left the network early in 2015 to consider his bid for president. When he entered the crowded Republican field last May, Huckabee appeared edgier than he had been seven years earlier.
The remaining presidential hopefuls now turn to New Hampshire, where the primary will take place in seven days. During a speech to supporters late Monday night, Rubio praised Huckabee: "We have tremendous admiration for Governor Huckabee and we thank him for all he's done."
"I think people realize on the Republican side that we cannot afford, this country cannot afford, to lose this election," Rubio said Tuesday on Good Morning America. "I give the party the best chance, not just to unify the conservative movement, but to grow it, to take our message to people that don't vote Republican now, grow our party, grow our movement and defeat Hillary Clinton or Bernie Sanders."
Several candidates in both races dropped out of the race before Iowa. Among the Republicans were South Carolina Senator Lindsey Graham, Louisiana Governor Bobby Jindal, former New York Governor George Pataki, former Texas Governor Rick Perry and Wisconsin Governor Scott Walker. Among the Democrats were former Rhode Island Governor Lincoln Chafee, former Virginia Senator Jim Webb and Harvard University professor Larry Lessig.