Martin O'Malley to Pledge Executive Actions on Gun Control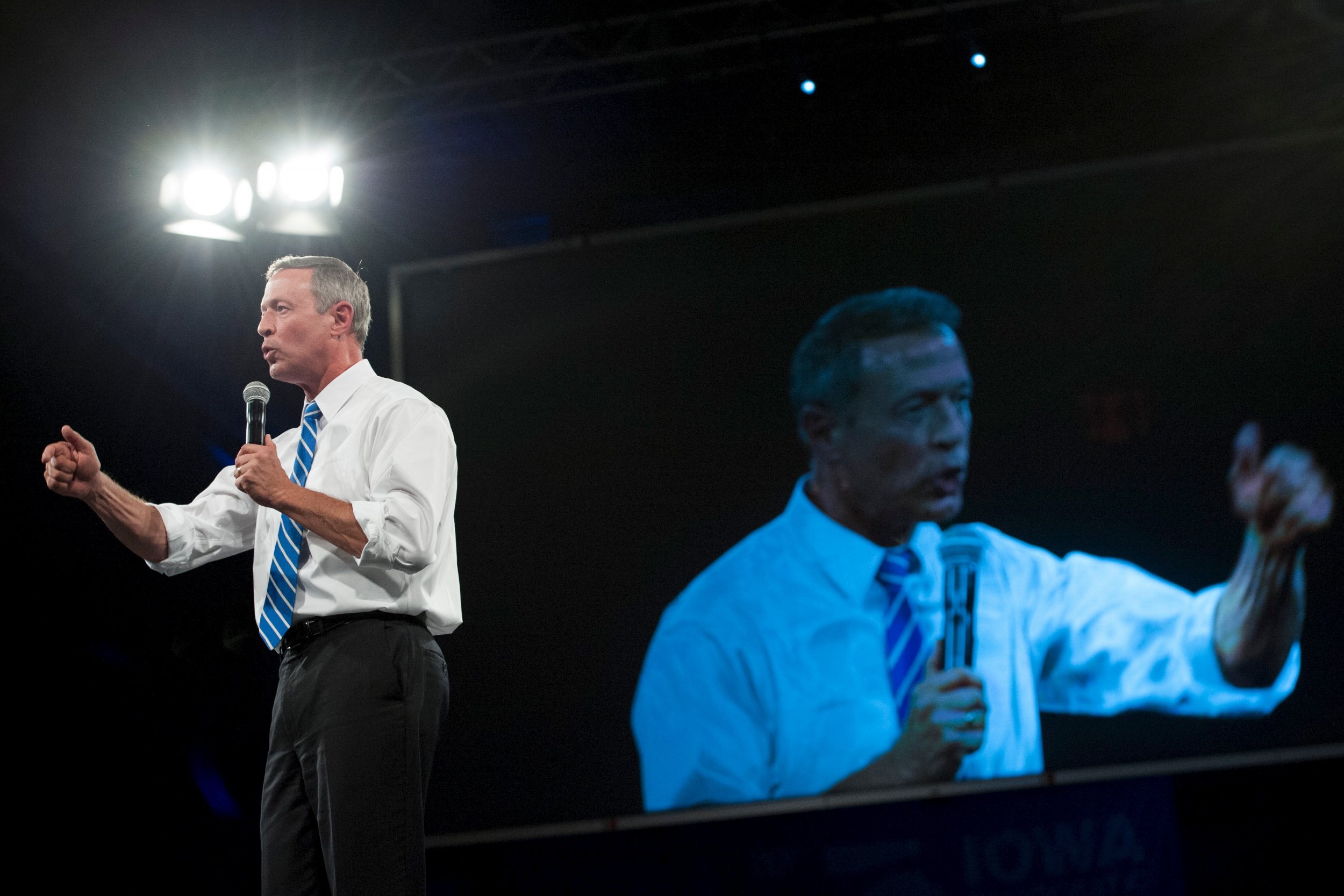 Democratic presidential candidate Martin O'Malley is expected on Tuesday to pledge seven executive actions to reduce gun violence, including overturning a decade-old law that prevents victims and families from taking legal action against firearms dealers and manufacturers whose weapons are used in crimes.
O'Malley previously said he plans to make calling for stricter gun laws a main part of his presidential campaign and has urged his challengers to do the same. He will announce his pledge Tuesday during a town hall in Keene, New Hampshire, a campaign spokesman says. The pledge will build on his separate plan of cutting national gun deaths in half by 2025.
The Protection of Lawful Commerce in Arms Act of 2005 grants immunity to gun dealers and manufacturers. Former Secretary of State Hillary Clinton, who generally is viewed as the Democratic presidential front-runner, also wants to repeal the measure, in line with the position she took in 2005 as a New York senator. U.S. Senator Bernie Sanders from Vermont, however, voted in favor of the law while serving as a member of the House of Representatives.
"O'Malley will not intervene on behalf of the gun industry immunity law as president. Instead, he will argue that the immunity law is unconstitutional and work to ensure that victims of gun violence can have their day in court," a campaign memo said.
O'Malley's promise also will include requiring manufacturers to make design changes that enhance gun safety and improve law enforcement's ability to track firearms, disarming convicted felons who commit domestic violence, banning armor-piercing ammunition and strengthening the background checks of gun dealer employees.
He also plans to create an electronic alert system to inform local law enforcement when prohibited individuals attempt to buy firearms and require that gun owners safely store firearms in their homes.
O'Malley passed some of the country's strongest gun laws as a two-term governor of Maryland. In the wake of the December 2012 tragedy at Sandy Hook Elementary School in Newtown, Connecticut, which left 26 people dead, O'Malley signed legislation that banned assault weapons and high-capacity magazines, which can hold as much as 100 rounds of ammunition and have been used by mass shooters.
Gun policy wasn't a main issue on the campaign trail for most of the other candidates until the first Democratic debate last month, which took place shortly after nine people were fatally shot at Umpqua Community College in Roseburg, Oregon. But in September, O'Malley held a roundtable discussion in New York City to call on the federal government to require background checks on all gun sales and set a national age requirement for handgun possession.