Germany's Martin Schulz Moves Closer to Angela Merkel In Polls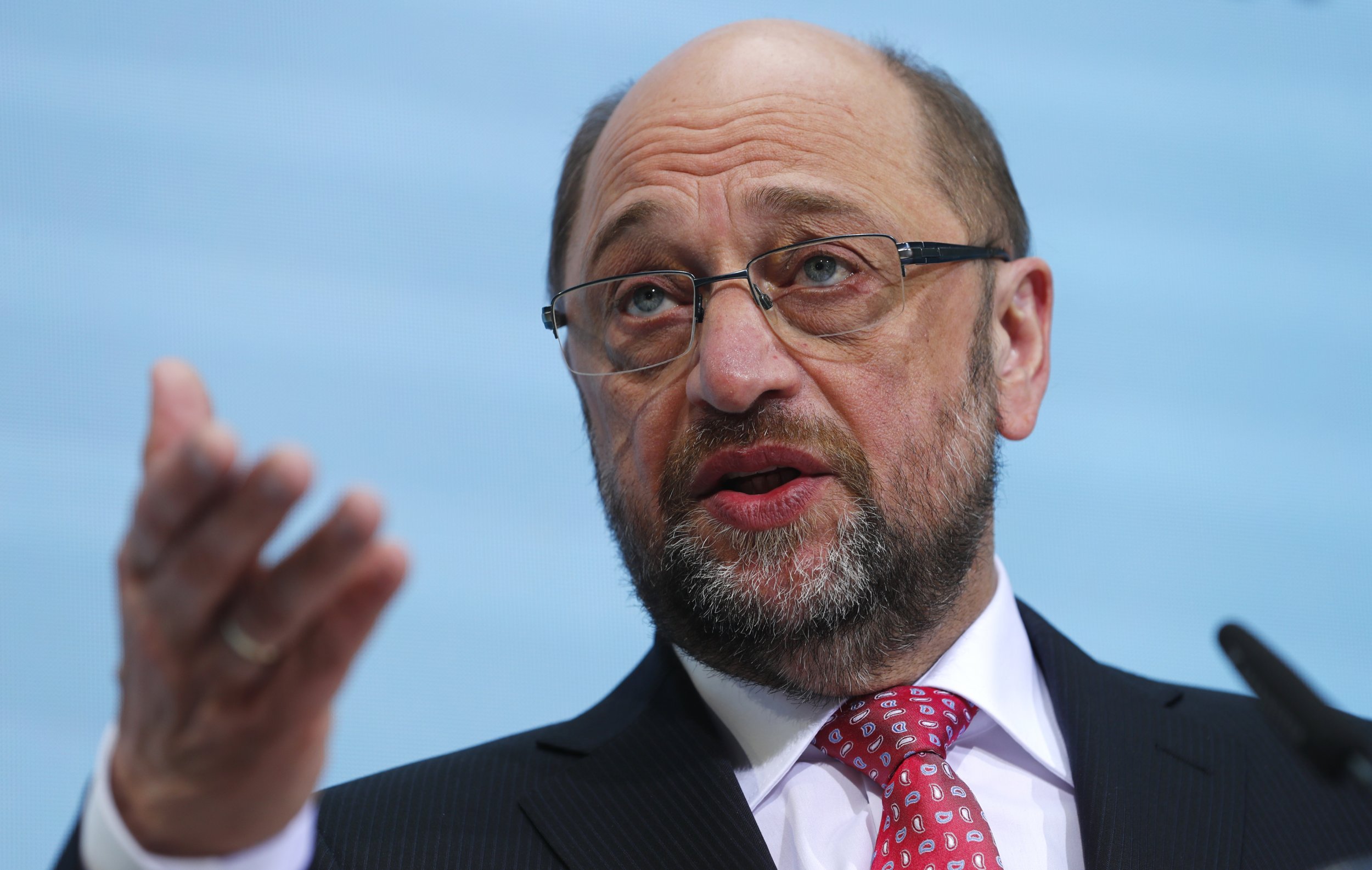 Angela Merkel's nearest rival for the German chancellorship has halved the gap between them in one opinion poll after just over a week of campaigning.
Martin Schulz, the former president of the European Parliament, announced on January 24 he would run against Merkel to lead Germany as the Social Democrat (SPD) candidate for this year's elections, taking over from former leader Sigmar Gabriel in the hope he could improve the party's flagging performance.
A survey by Forsa suggests Schulz may be enjoying some success. His party now enjoys 26 percent support in the polls, up from 21 percent the previous week, marking a five-year record high.
But Merkel's CDU/CSU union still holds a commanding lead of 9 points, sitting at 35 percent support.
Elections are scheduled for September and both the CDU and SPD face a tough fight, with parties including the Left Party, the Greens, the liberal Free Democrats and the hard-right Alternative for Germany (AFD) battling to take votes off the two largest parties.
Schulz, a committed Europhile, has vowed to stand up against populism, but says Germany needs a fresh start after Merkel's three terms at the helm.