Review: Martin Scorsese Returns to Form With Masterful 'Silence'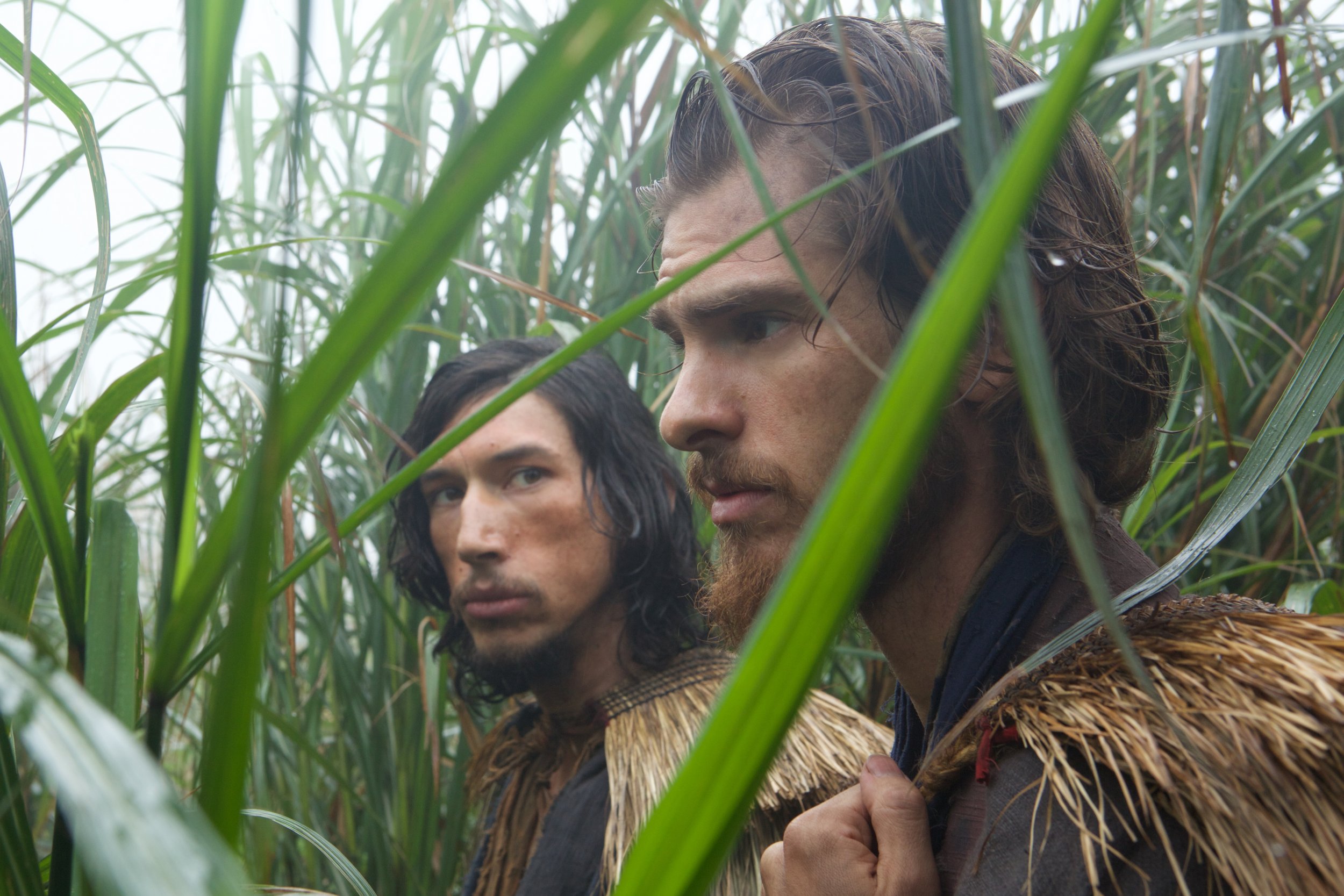 Martin Scorsese's Silence is a story of dogged endurance and unfathomable suffering, spanning many decades, that would test even the most tenacious of faiths. But enough about the making of the film. The story of Scorsese's long-gestated passion project, an adaptation of Shusaku Endo's 1966 novel about Christian missionaries in Japan, which the director first read in 1989 and struggled for decades to get funding for, is in many ways equal to what unfolds on the screen. Its mere existence is something of a miracle.
It's also something of a test for the cinematic faithful. It opens in Lisbon in 1643. Two devout Jesuit missionaries, Sebastião Rodrigues (Andrew Garfield) and Francisco Garupe (Adam Driver), are told that their mentor Ferreira (Liam Neeson), who was bringing aid to the persecuted Christians of Japan, has been tortured and recanted his faith. Refusing to believe this, they demand to be allowed to travel to Japan to find him. Making furtive landfall on a section of the Japanese coast near Nagasaki, they find their way to a small settlement where Christian villagers are secretly practicing their faith. Praying under cover of darkness, they are in mortal fear of being discovered by the feudal lords and their samurai, their very lives put at risk by the priests' presence.
RELATED: The real Obama remains hidden in 'Barry'
These early scenes, fraught with peril, are as tight with distrust and paranoia as anything in The Departed, Scorsese's rat-on-rat cop thriller from 2006—and yet they are also unexpectedly moving. Often shot in guttering candle light, shrouded in mist and shadow, the film displays muddy but hopeful faces rendered beautiful by the simple quality of their devotion, hands clasping, exchanging crosses: The images are as simple and transfixing as an Albrecht Dürer painting.
"Christ did not die for the good and beautiful, he died for the miserable and corrupt," says Rodrigues, stating an article of Jesuit faith that could encompass Scorsese's own collection of on-screen sinners: the petty mafiosi of Mean Streets, paying their penance on the streets; the biblical specter of Travis Bickle in Taxi Driver offering man-made deliverance; the boxer Jake LaMotta in Raging Bull, soaking up punishment like a bloodied martyr.
Scorsese's spirituality is usually most apparent when it appears as a metaphorical underlay or subtext. Looked at head-on, it tends to evaporate. The Last Temptation of Christ bristled with the director's hot-headedness and street suss, but it came off as pumped-up, overcooked. His biographical movie about a Dalai Lama, Kundun, was magisterial, mellow—and fleeting. Silence, though , takes your head off—it is devotional cinema of an exacting and exalted sort, sprung with the paradoxes of faith and doubt that have bedevilled the director his entire career.
Of the two lead actors, it is Driver who seems more the natural Scorsese player—lean, intense, like a strung-out Byron. But it is Garfield, with his big, Bambi eyes and shy, tremulous nature, whose trials of conscience form the narrative focal point, after he falls into the hands of a sly inquisitor named Inoue (Issei Ogata). Fanning himself like Madam Butterfly and boasting the most deceptive bucktoothed smile since John Huston in Chinatown, Ogata plays this subtle beast with insolent blitheness. "Why do you make life so difficult for me?" he wheedles, as if the act of torture was hardest on the torturer—a complaint last heard from Joe Pesci in Casino, while squeezing a man's head in a vice.
Silence is a hard film to recommend. How does a 2-hour-41-minute movie about the crisis of Christian evangelism in 17th-century Japan fit into your Christmas shopping schedule? Like his Jesuits, Scorsese doesn't shy from the stony path. His film boasts few enticements: There's little soundtrack, much mud and squalor, and the scenes of torture are almost unwatchable in their cruelty; people are crucified amid crashing waves, burned alive or bled out like butchered pigs. "How can I explain His silence to these people?" asks an increasingly doubt-wracked Rodrigues about his God. For a movie called Silence, it's also pretty heavy with theological argument, first in letters to Rodrigues's superior, then in interior monologues, and finally in a series of head-to-heads with the devilish Inoue.
And yet the film demands to be seen. Ready yourself, choose your moment and don't make plans for afterward: This film will not leave you alone just because you've left the cinema. For all that Hollywood specializes in flimsy bromides about the "triumph of the human spirit," the genuine article is much more elusive. Yet here it is—stubborn, wily, unbeautiful—running right through the film like piano wire. Much of Scorsese's later work has seemed like a maestro going through the motions: a great filmmaker in search of the grand obsession that drove his earlier films. Silence is his first work in a long time that registers the same urgency. The result feels close to a state of grace.
Read more at Newsweek.com:
— 'Manchester by the Sea' will break your heart
— 'Allied' makes spy movies sexy again
—'American Honey' shows the frayed edges of the American dream