Martin Scorsese Movies Ranked from Worst to Best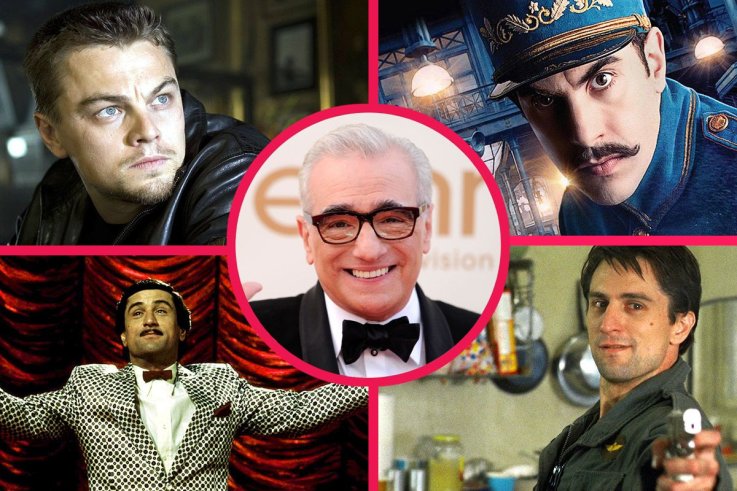 Widely regarded as one of cinema's living legends, Martin Scorsese has created a legacy of extraordinary films over his fifty-plus years of filmmaking. In October 2018, he received a well-deserved lifetime achievement award at the Rome Film Festival, breaking down in tears as he claimed his trophy.
"Scorsese is one of those directors who belong to the less frequented category of authors who, with their films, help us to understand who we are," said Italian director Paolo Taviani as he handed over the award.
Taviani's statement wasn't hyperbole. Scorsese focused his life on cinema from an early age, and was already making classic movies in his early 30s. His 1973 drama Mean Streets drew on his upbringing in New York's Little Italy district, and made a star of legendary actor Robert De Niro, with whom he's gone on to have a long and fruitful collaborative relationship.
With Mean Streets, Alice Doesn't Live Here Anymore and Taxi Driver— all released within three years—Scorsese established himself as a New Hollywood pioneer. Alongside his friends, including Francis Ford Coppola, George Lucas and Steven Spielberg, he rejected the glitzy studio system for his own vision—in his case, a personal brand of gritty, independent realism.
However, his career hit a stumbling block with the release of his first big-budget production, 1977's New York, New York. The movie bombed, and drove the director into depression and cocaine addiction.
At the urging of DeNiro, Scorsese kicked cocaine and threw himself into the production of Raging Bull, the violent biopic of the boxing champion Jake LaMotta. When it was released in 1980 it was a critical and commercial smash. His career went from strength to strength, and he worked on projects as diverse as the spiritual epic The Last Temptation of Christ and the 1987 Michael Jackson music video "Bad."
Despite his many critical hits, the Academy Awards remained wary of Scorsese, nominating his work for Best Picture and Best Director numerous times, but never giving him an award. That is until 2006, when he finally won both awards for crime drama The Departed.
Although 75 years old, the director seems a long way from retirement. His biographical crime film The Irishman, yet another collaboration with DeNiro, will be released by Netflix in 2019.
To celebrate the legendary director, we've ranked all of his non-documentary movies from worst to best, using data from critical review aggregation websites Rotten Tomatoes and Metacritic, as well as user-submitted reviews from IMDb.