Martin Shkreli on Raising Price of AIDS Drug 5,000 Percent: 'I Think Profits Are a Great Thing'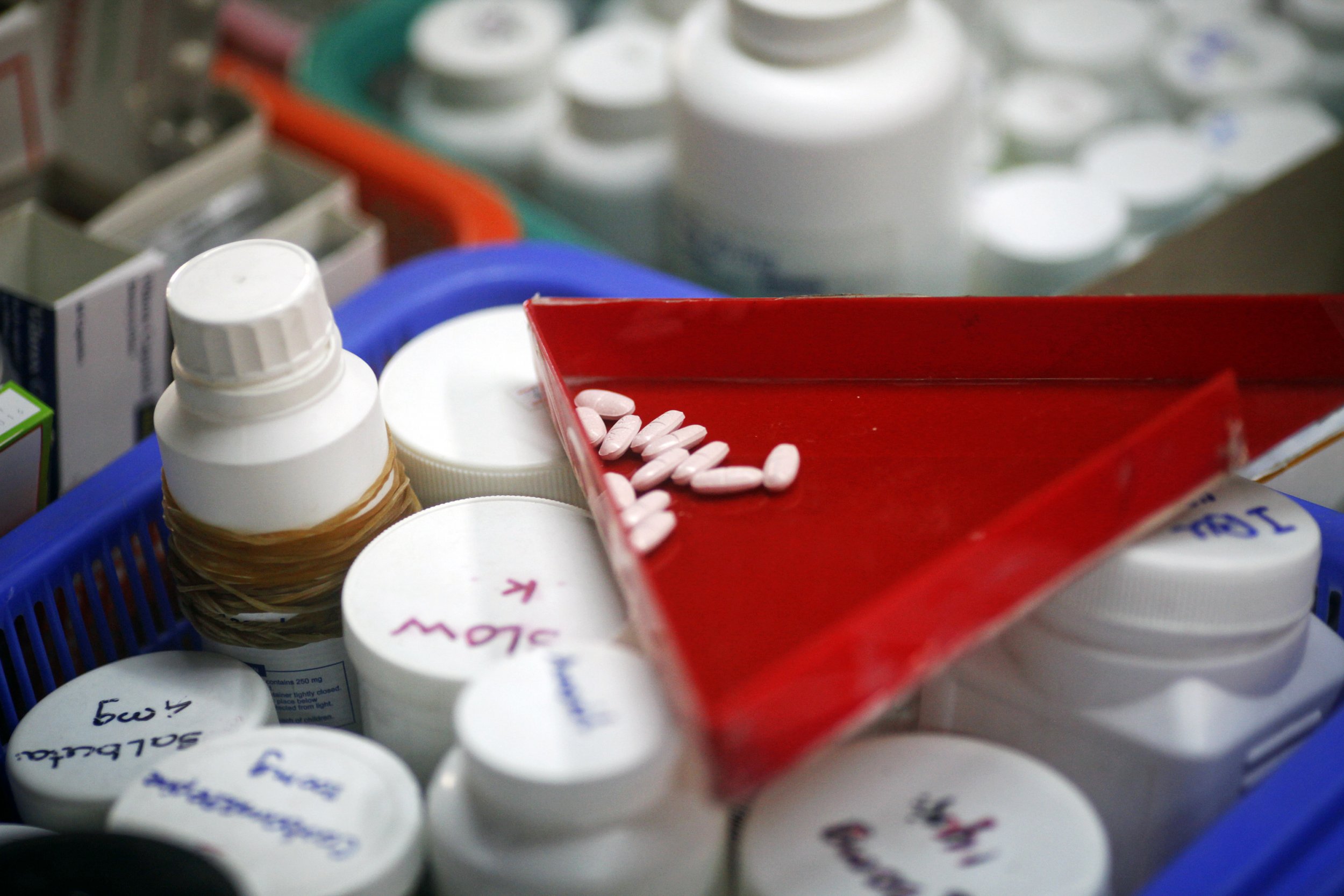 Meet Martin Shkreli.
This is Shkreli posing under a television playing a Flo Rida music video.
"Well, we needed to turn a profit on this drug," Shkreli, a former hedge fund manager, said on Monday to the Bloomberg host who asked why his pharmaceutical start up just raised the price of a drug critical to HIV treatments from $13.50 a tablet to $750 overnight.
"But my understanding is that, to actually produce this pill, costs what, only a dollar?" the host asked.
"It costs very little money to make Daraprim," Shkreli replied, before listing other costs, like the cost of distribution and patient relations, that go into a drug like this.
Shkreli's company, Turing Pharmaceuticals, bought the rights to Daraprim and immediately hiked the price more than 5,000 percent, The New York Times reported on Monday. Daraprim is considered part of the standard treatment for a potentially life-threatening parasitic infection called toxoplasmosis. It is also used to treat people with compromised immune systems, like AIDS patients.
In his former life as a hedge fund manager, Shkreli was accused of urging the FDA to not approve drugs from companies whose stocks he was shorting. Then he started another company that bought the rights to drugs and then raised their prices. The board of that company is currently suing Shkreli for $65 million, the Times reported.
But Shkreli appears undaunted. The morning the Daraprim news broke, Shkreli tweeted the defiant lyrics to an Eminem song: "And it seems like the media immediately points a finger at me/So I point one back at em, but not the index or pinkie." He's been fighting with critics on Twitter since last night.
On Bloomberg on Monday, Shkreli praised the price hike as, basically, absolutely wonderful.
"We're the first company that really focused on this product. And I think that's a great thing, because ultimately companies before us were actually just giving it away, almost," Shkreli continued. "The price that they were pricing it at, $13.50, you only needed less than 100 pills, so at the end of the day the price per course of treatment—to save your life!—was only $1,000."
His argument, in a nutshell, is that by charging so much more for the drug, Turing can put money into developing newer, better drugs for toxoplasmosis. Daraprim has been on the market for a long time, he argued (it was approved by the FDA in 1953, according to the Times) and patients "deserve" a new drug. They also "deserve a drug company that's making a fair profit," he said.
But organizations that advocate for patients don't see it that way. The Infectious Diseases Society of America and the HIV Medicine Association called the price hike "unjustifiable" and an expert in infectious diseases told the Times that the medical community isn't "clamoring for better therapies" that Shkreli insisted are needed.
So what is going on here? It turns out that buying rights to drugs—older, even generic drugs—and raising their price sharply has been something of a business model for American pharmaceutical companies of late. Senator and presidential candidate Bernie Sanders (I-Vt.), along with Rep. Elijah Cummings (D-Md.) have been vocal about the problem, and have sent letters demanding more information from companies that do it. Last week, they sent a letter to a company called Valeant, who allegedly raised the price of a heart drug more than 500 percent the day it bought the rights to it. Last year, the pair went after the company that raised the price of Doxycycline, a common antibiotic, from $20 a bottle in 2013 to $1,849 by 2014.
Sanders and Cummings sent a letter to Turing on Monday, requesting more information from the company, calling the move "just the latest in a long list of skyrocketing price increases for certain critical medications."
Presidential candidate Hillary Clinton chimed in too, promising she'd have a "plan to take it on" by the following day.
Still, Shkreli insists, his company is different from the others, noting larger companies do this, and worse, all the time. "Turing is a very small company, it's a new company, and we're not a profitable company. So for us to try to exist and maintain a profit I think is pretty reasonable," he told CNBC on Monday. "I think profits are a great thing to stay in your corporate existence."