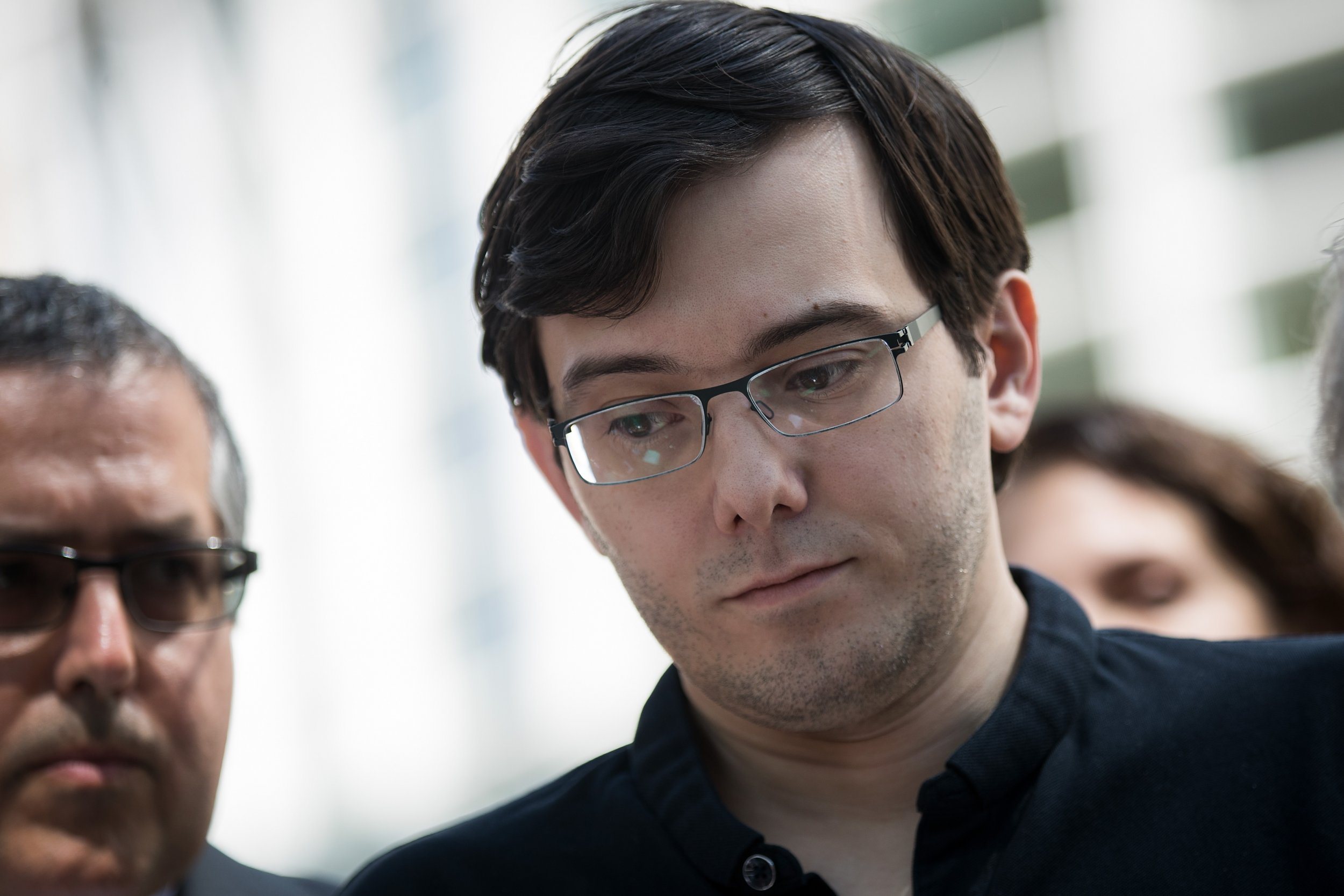 Martin Shkreli's former lawyer was convicted by a federal jury of conspiring with his ex-client to defraud investors on Wednesday.
Evan Greebel, 44, who was an outside counsel to Shkreli's former company, Retrophin Inc, was found guilty of conspiring to commit wire fraud and securities fraud when he helped Shkreli steal $11 million from a pharmaceutical company to pay back investors after the former pharma bro lost their money in risky investments.
According to The Los Angeles Times, his wife burst into tears when the verdict was read in Brooklyn, but he remained expressionless. Greebel will face a maximum of 20 years in prison upon his sentencing.
The verdict followed an 11-week trial before District Judge Kiyo A. Matsumoto, according to a statement from the U.S. Attorney's Office, Eastern District of New York.
"Today's verdict sends a powerful message that this office, together with our law enforcement partners, will hold lawyers accountable when they use their legal expertise to facilitate the commission of crimes," acting U.S. Attorney Bridget M. Rohde said in the statement.
Greebel and Shkreli were tried separately from each other. Shkreli's conviction was reached in August following a six-week trial before the same judge. Shkreli is being held in prison pending his sentencing.
In September, following his conviction, Shkreli was jailed after he offered a $5,000 reward in a posting on Facebook for a strand of former presidential candidate Hillary Clinton's hair. That prompted Matsumoto to revoke his bail.
Shkreli, 34, became notorious in 2015 when he raised the price of anti-parasitic drug Daraprim to $750 a pill, from $13.50, as chief executive of Turing Pharmaceuticals. The price hike is unrelated to the criminal case.
The charges he and Greebel faced related to Shkreli's management of his previous drug company, Retrophin, and of two hedge funds, MSMB Capital and MSMB Healthcare, from 2009 to 2014.
Prosecutors have said that Shkreli lied about the funds' finances to lure investors and concealed devastating trading losses. They said he paid investors back with money and shares stolen from Retrophin, which he founded in 2011.
Prosecutors said Greebel assisted Shkreli in defrauding Retrophin through a series of settlement and sham consulting agreements.