Martin Shkreli Gets Lifetime Ban From Pharmaceutical Industry for Inflating Cost of Malaria Drugs
"Pharma Bro" Martin Shkreli has been ordered to return millions of dollars in drug profits and has been banned from the pharmaceutical industry after he inflated the price of life-saving drugs.
U.S. District Judge Denise Cote demanded Friday that Shkreli, 38, pay nearly $65 million—the amount his company made from hiking up the price of Daraprim, an anti-parasitic medicine that is used to treat malaria and toxoplasmosis.
Shkreli served as the chief executive officer of Turing Pharmaceuticals, which later changed its name to Vyera when it began to inflate prices in 2015. That year, the price of Daraprim skyrocketed overnight from $13.50 a tablet to $750. Shkreli defended the price increase at the time and said the sales profits would be used to research new treatments.
The Federal Trade Commission and seven states—California, Illinois, New York, North Carolina, Ohio, Pennsylvania and Virginia—launched a lawsuit against Vyera, Shkreli and his business partner, accusing them of illegal behavior that allowed them to block generic versions of Daraprim from being made and to hike its price.
"Based on the trial evidence, Shkreli will be barred for life from participating in the pharmaceutical industry and is ordered to disgorge $64.6 million in net profits from his wrongdoing," Judge Cote wrote in the ruling.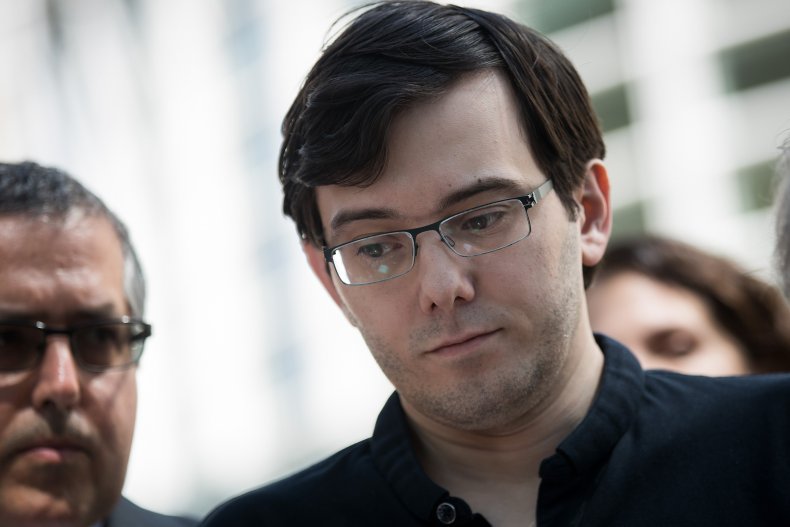 Vyera opted to settle last month. The company agreed to provide up to $40 million in relief: $10 million to be paid immediately and $30 million over the course of ten years. Vyera and its parent company Phoenixus were also required to make Daraprim available to any generic competitor at list price.
New York Attorney General Letitia James celebrated the ruling against Shkreli, stating the "rich and powerful don't get to play by their own set of rules."
"'Envy, greed, lust, and hate,' don't just 'separate,' but they obviously motivated Mr. Shkreli and his partner to illegally jack up the price of a life-saving drug as Americans' lives hung in the balance," James said in a statement. "But Americans can rest easy because Martin Shkreli is a pharma bro no more."
Judge Cote wrote in her 130-page decision that Shkreli's scheme was "particularly heartless."
"He recklessly disregarded the health of a particularly vulnerable population, those with compromised immune systems," she wrote. "His scheme burdened those patients, their loved ones, and their healthcare providers."
Shkreli is currently serving a seven-year prison sentence for defrauding investors of $10 million. Shkreli was convicted in 2018.
Newsweek reached out to the Federal Trade Commission and Shkreli's attorneys for comment.