Martin Shkreli, Known for Raising Drug Prices, Arrested on Securities Fraud Charges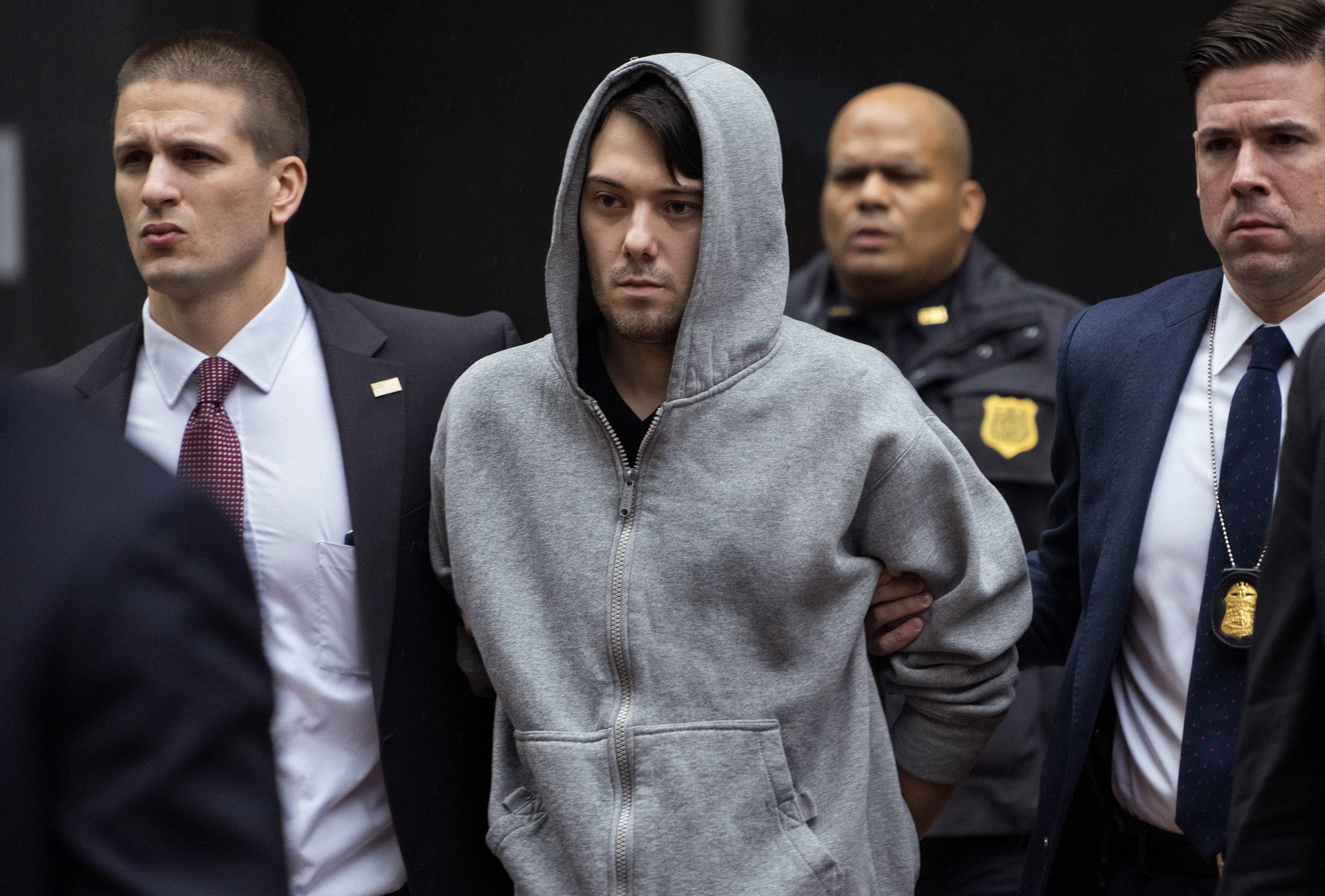 Controversial pharmaceutical CEO Martin Shkreli was arrested Thursday morning on charges of securities fraud, Bloomberg reported.
Shkreli, 32, came into the spotlight earlier this fall when he raised the price of a pharmaceutical drug acquired by his company, Turing Pharmaceuticals, from $13.50 to $750. He was widely criticized for this decision.
But Shkreli's arrest is not tied to this recent price gouging, according to Bloomberg. The securities fraud charges stem from his time with Retrophin and hedge fund MSMB Capital Management. Retrophin raised pharmaceutical prices in a similar manner to Turing.
Related: Federal Prosecutors Target Martin Shkreli in a Criminal Investigation
While involved with both companies, a lawsuit reviewed by The New York Times alleges Shkreli funneled funds from Retrophin to MSMB. A civil suit filed by Retrophin against Shkreli states:
"Shkreli was the paradigm faithless servant. Starting sometime in early 2012, and continuing until he left the company, Shkreli used his control over Retrophin to enrich himself and to pay off claims of MSMB investors (who he had defrauded)."
In addition to Shkreli, Evan Greebel, an attorney who served as outside counsel for Retrophin, was also arrested.
According to Bloomberg, the civil suit is in line with the cases brought by federal authorities.
Shkreli has previously addressed the lawsuit with Bloomberg, telling the business publication: "The $65 million Retrophin wants from me would not dent me. I feel great. I'm licking my chops over the suits I'm going to file against them."
The Department of Justice announced United States Attorney Robert Capers will hold a press conference on the matter of Shkreli's arrest on Thursday at noon. An FBI representation and the Securities and Exchange Commission's director of enforcement, Andrew Ceresney, will also attend the press conference.