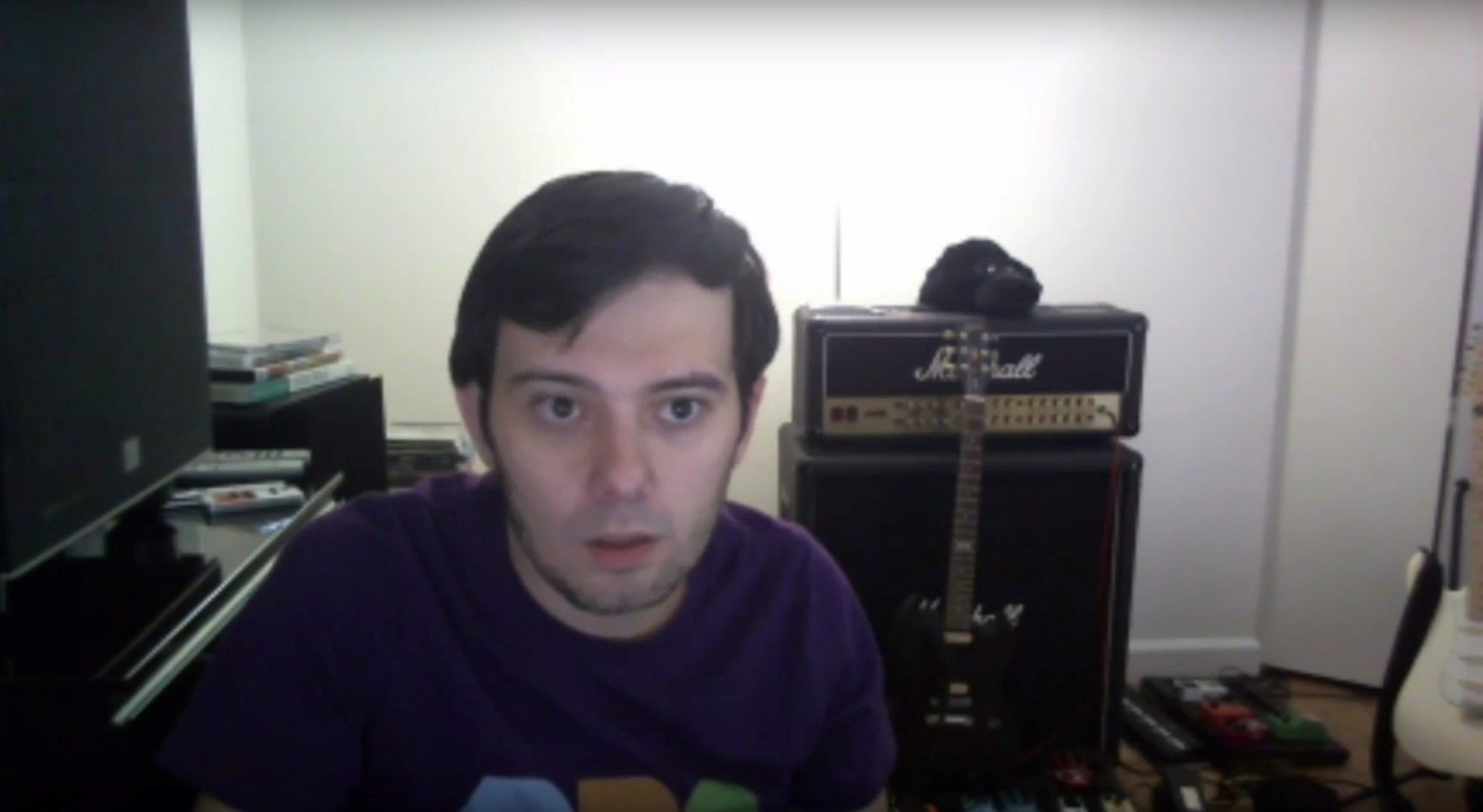 NEW YORK (Reuters) - Martin Shkreli, the boyish pharmaceutical entrepreneur who was arrested on Thursday for what U.S. prosecutors said was a Ponzi-like scheme, started a live stream on YouTube on Friday after returning home.
Two hours into the live stream, he was playing an online chess game while answering comments from his YouTube viewers, after wandering around his apartment filled with guitars and musical instruments in pajama bottoms and a purple PBS T-shirt. He has done similar live streams before on YouTube.
"Good to be back. I missed you too," the 32-year-old said at the beginning of the live stream, responding to comments made by YouTube viewers.
He added: "I can't really talk about business or anything. So please don't ask me about businesses or any allegations or anything like that."
(For the live stream, see https://www.youtube.com/watch?v=YCB6AybM4Cs&feature=em-lbcastemail-np)
Shkreli, who attracted criticism for growing outrage over soaring prescription drug prices, was arrested before dawn at the up-market Murray Hill Tower Apartments in midtown Manhattan on Thursday. U.S. prosecutors said he was running a Ponzi-like scheme at his former hedge fund and a pharmaceutical company he previously headed.
Shkreli, who often tweets about his political views and musical taste, late Thursday night wrote on Twitter (@MartinShkreli): "Glad to be home. Thanks for the support."