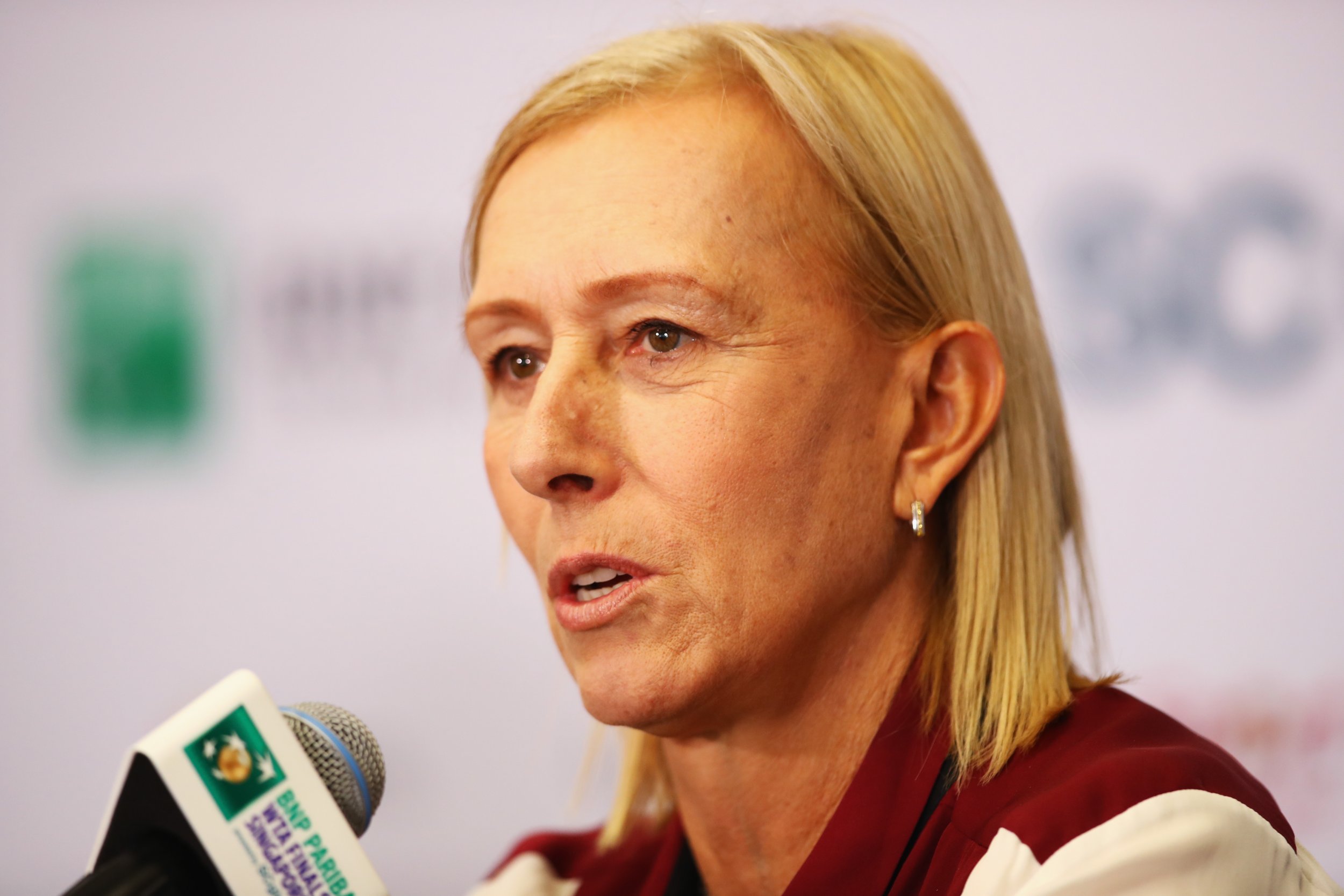 A group dedicated to supporting LGBTQ athletes dropped tennis legend Martina Navratilova from the advisory board after she opined that allowing athletes who are transgender to compete against female athletes is "cheating and unfair."
In her op-ed for the Sunday Times, Navratilova wrote that a transgender woman competing against a ciswoman is "insane." While the tennis player would be happy to address people by the pronouns each person would like, she said she "would not be happy to compete" against a transgender woman because it wouldn't be fair.
"To put the argument at its most basic: a man can decide to be female, take hormones if required by whatever sporting organization is concerned, win everything in sight and perhaps earn a small fortune, and then reverse his decision and go back to making babies if he so desires," she wrote, according to Bleacher Report.
In response to the op-ed, Athlete Ally called her comments "transphobic" and based on a "false understanding of science and data." The organization added that her op-ed perpetuates "dangerous myths" that lead to the targeting of transgender people through violence, discrimination and hateful stereotypes.
"Trans women athletes aren't looking to take over women's sport," Athlete Ally said. "They are women, and want to compete in the sport they love, just as any other athlete would."
The company explained that professional trans women athletes are "extremely rare," citing that a transgender person has never competed in the Olympics despite being allowed to since 2003.
Athlete Ally believes in the power of sport to advance equality, dismantle stereotypes and build a more inclusive society and the company said Navratilova's comments are in "stark contrast" to that. The organization also said this wasn't the first time they've spoken to the tennis legend about her comments and pointed to a tweet she posted in December.
"You can't just proclaim yourself a female and be able to compete against women," she posted on Twitter. "There must be some standards, and having a penis and competing as a woman would not fit that standard."
In her opinion piece, Navratilova acknowledged the controversial comment and admitted that she could have phrased it "more delicately and less dogmatically."
Navratilova is regarded as one of the greatest tennis players of all time and was named the greatest female player from 1975 until 2005 by Tennis magazine. In 2006, just shy of her 50th birthday, she became the oldest player in history to win the mixed doubles championship at the U.S. Open. She defected from Czechoslovakia to the United States in 1976 and became one of the first openly gay sports figures in 1981 and has been a vocal advocate for the LGTBQ community.