Marty Scurll Says He Wants to be NWA Heavyweight Champion on NWA Powerrr
Following his surprise appearance at the Into the Fire pay-per-view, Marty Scurll told the NWA crowd what he's doing in the historic promotion on the latest episode of Powerrr.
In a clip from after the end of Into the Fire, David Marquez interviews Scurll and asks what "The Villain" is doing in the NWA.
"How funny you should ask me that question. That's all I've heard all year. That's all I've heard the past two month.," Scurll says. "The Villain Marty Scurll what are you up to? Where are you going to end up? Is it this place or that place? What are you doing? The truth is everyone seems to know what I'm doing, but the truth is I do what the bloody hell I like. If I want to turn up to the NWA and cause some noise, that's exactly what I'm going to do.
"The national treasure, Nick Aldis calls himself the real world's champion. Back earlier this year in the Crockett Cup, I gave Nick Aldis the fight of his life. Not just of his career, but of his life. And even though I came up short in that match, I know deep down in my heart, what is left of my broken heart, that I can breat you, Nick. And it's a damn crying shame that after everything I've done, everything that I've achieved, that I have not become world heavyweight champion. So you ask me what I'm doing? I'll be honest: I don't know. The only thing I'm concentrating on doing is becoming world heavyweight champion. So, Nick Aldis, I'm here waiting. I'll do it any time, any place gives me a shot at the NWA world heavyweight championship."
The full episode of NWA Powerrr featuring Marty Scurll can be watched below (interview begins around the 23:00 mark).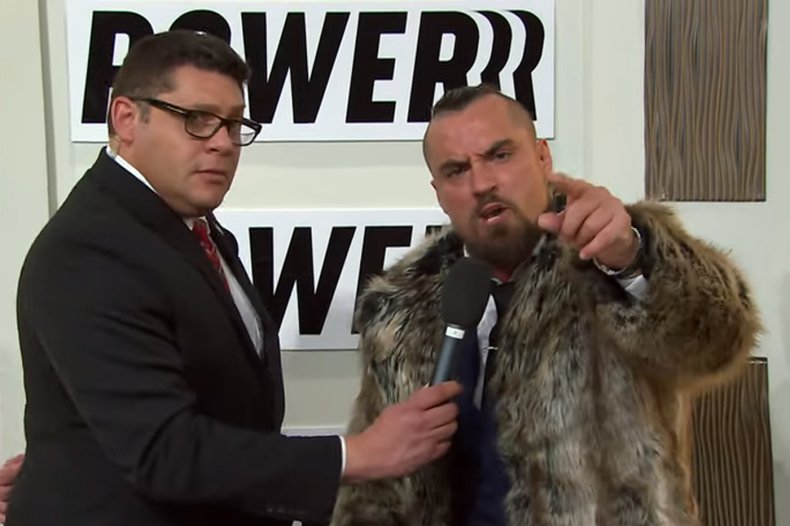 Later in the episode, Nick Aldis is asked about Marty Scurll's appearance. Aldis has no comment on Marty. But he does say he's sick and tired of getting NWA to the place it's at and then others come to him and ask for a spot on the roster. He adds it's funny the hottest free agent in wrestling has decided to reinsert himself into his business, but that's not how things are done in the NWA.
New NWA announcer, Stu Bennett had an exclusive interview with Scurll. Marty says that he had a taste of the NWA at the Crockett Cup, and it sparked his love for professional wrestling once again. He says when he had his first opportunity he decided to "walk up to NWA."
"He needs to do different things to stand out, different things to keep it interesting." When Marty is asked about what his next step in NWA is, Scurll answers that he's never been a heavyweight champion, and there's no better place to do it than in NWA.
NWA announced its next pay-per-view, Hard Times, will take place January 24.
What do you think of Marty Scurll in NWA? Do you want to see a rematch between him and Aldis? Let us know in the comments section.