Boston Mayor Marty Walsh Wants Amazon, Despite Past Failures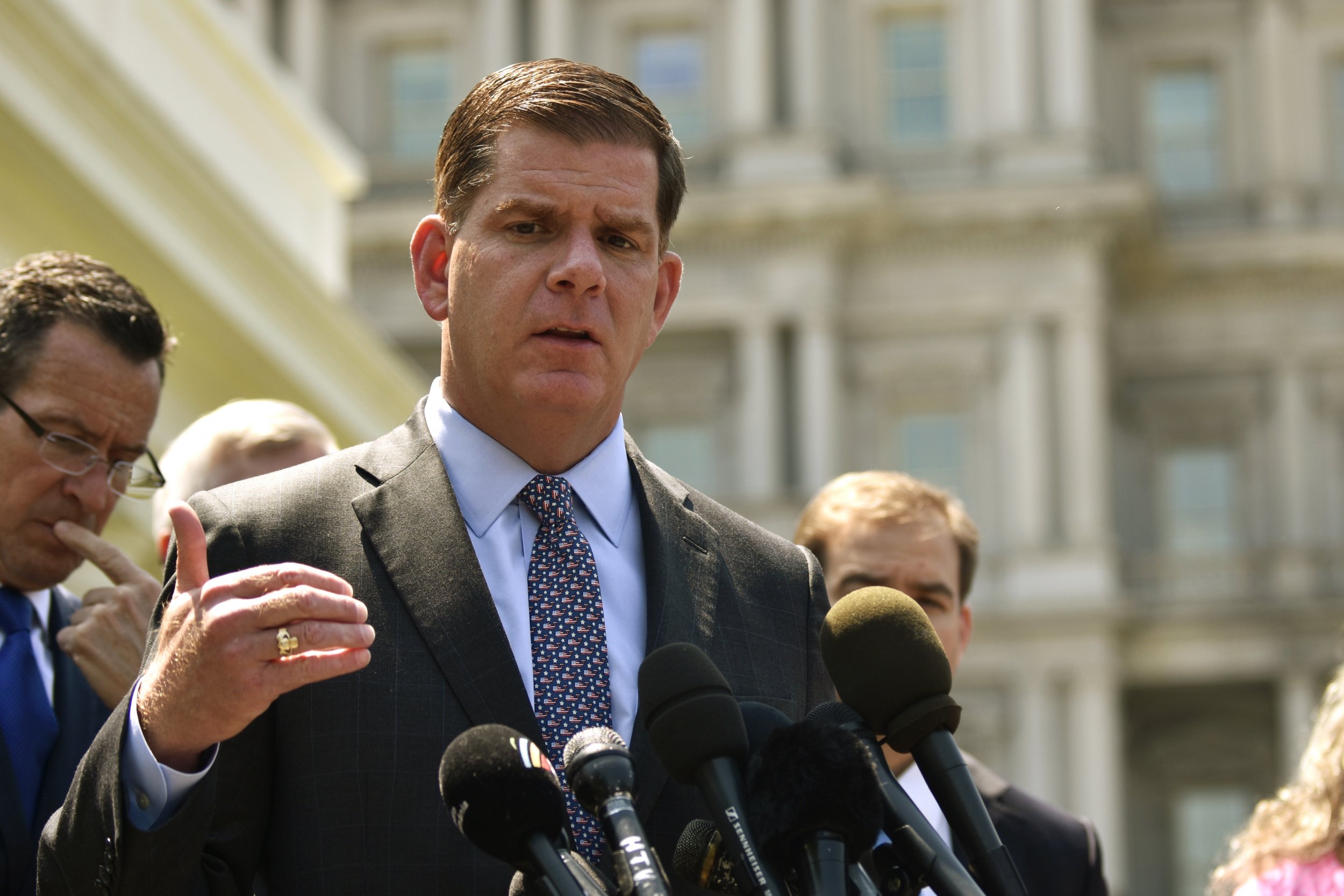 Boston Mayor Marty Walsh wants that coveted second Amazon headquarters in his city.
"If Amazon wants an East Coast headquarters, I don't see any city better in America than Boston, Massachusetts," he said on Boston Herald Radio on Wednesday. With 50,000 jobs and $5 billion on the line, cities across the country, including Chicago, Baltimore, Washington, D.C. and San Antonio, are getting in line to submit applications by October 19.
Bloomberg reported on Tuesday that Boston was a top choice, but Amazon said all applicants were "on an even playing field." The city, however, seems to be one of the few metropolitan areas that meet the company's lengthy list of desired qualities.
"We expect HQ2 to be a full equal to our Seattle headquarters," said Jeff Bezos, Amazon founder and CEO, in a statement.
The retail giant is looking for metropolitan areas with more than one million people, a highly educated population, a strong university system and access to mass transit and an international airport with daily direct flights to Seattle, New York, San Francisco and Washington, D.C., the company's request for proposals stated.
"This is not the Olympics, this is not IndyCar," Walsh said on the radio show, referring to the 2024 summer games and the Grand Prix of Boston, two prior bids that failed on his watch.
Critics of Boston's pitch for HQ2 say it will raise the cost of living and public subsidies such as tax breaks will take away from other spending needs.
Boston City Councillor Tito Jackson, a mayoral hopeful vying for Walsh's spot, is less excited about HQ2.
"This has to be about the long-term and not the short-term reactions," Jackson said on the same radio show, a day earlier. "It is critical that we actually pull back, and not be moved by hype—the hype that got us into the Olympics, the hype that got us into the IndyCar race."
But Walsh called HQ2 "the single biggest project we've had...in the history of Boston," and all Massachusetts cities and towns would benefit from supplying the housing needs for new employees.
It is unclear if Boston needs HQ2 or if Amazon needs Boston. The Hub's unemployment rate is a relatively low 3.3 percent, according to federal statistics. And the Boston Globe reported in January that the city's average rent had fallen for the first time in seven years, albeit by 1.7 percent, to $2,038.
But Beantown still has some of the most expensive housing in the country, according to RentCafe, an apartment search site, and critics say a new Amazon headquarters could promote gentrification.