Marvel Condemns Florida's Anti-LGBTQ Bill as Workers at Disney Plan Walkout
Marvel Studios is at odds with parent company Disney over Florida's "Don't Say Gay" bill.
The controversial bill would limit classroom discussions about gender or sexual orientation for certain age groups. While proponents of the bill, including Florida Governor Ron DeSantis, argue that these types of lessons don't belong in schools, critics say that the law would marginalize the LGBTQ community.
A number of companies within Florida have decried the bill and DeSantis' backing of the legislation. Marvel Studios became the latest to do so Tuesday, releasing a statement condemning the "Don't Say Gay" bill and any other similar laws.
"We strongly denounce any and ALL legislation that infringes on the basic human rights of of the LGBTQUIA+ community," the entertainment giant said on Twitter. "Marvel Studios stands for hope, inclusivity and strength; and we proudly stand with the community."
"Today, we pledge to continue our strong commitment as allies who promote the values of equality, acceptance and respect," the statement said.
Marvel's statement is in line with views echoed by comic book icon Stan Lee, who created a number of Marvel's best-known superheroes. Prior to his 2018 death, Lee said, "I have no problem with creating new, homosexual superheroes...I say create new characters the way you want to."
The Walt Disney Company, though, appears to have taken a different stance on the issue than its Marvel subsidiary. Disney, which acquired Marvel Entertainment in 2009 for $4 billion, has a reputation for allowing significant creative freedoms amongst its properties.
This may be the most visible instance yet of one of Disney's properties pivoting from the official corporate stance.
Disney has been the subject of recent criticism after CEO Bob Chapek released a statement in response to the "Don't Say Gay" bill. The company owns a number of properties within Florida, including its namesake Walt Disney World in Orlando.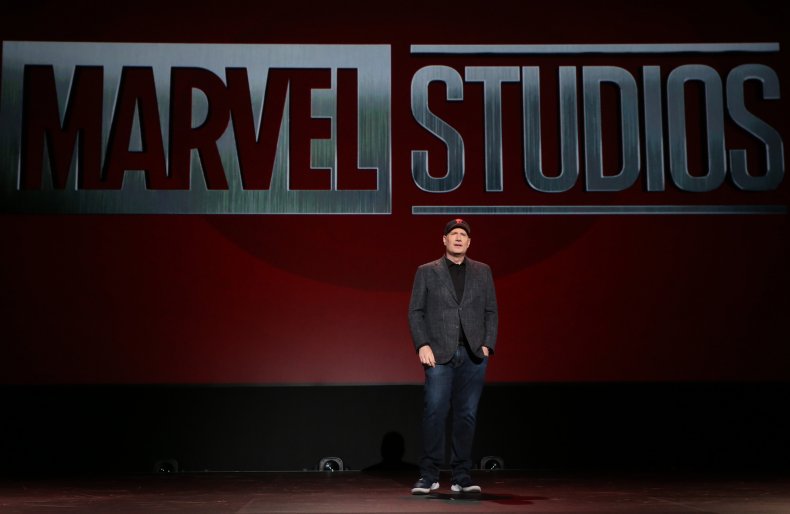 While Chapek did say that Disney "has a long history of supporting the LGBTQ+ community" and was "committed to creating a more inclusive company," the statement notably did not outright condemn the bill.
"I also believe you deserve an explanation for why we have not issued a statement," Chapek said. "As we have seen time and again, corporate statements do very little to change outcomes or minds. Instead, they are often weaponized by one side or the other to further divide and inflame. Simply put, they can be counterproductive and undermine more effective ways to achieve change."
Chapek's statement was met with anger across social media, with many people calling for a boycott of the company.
Chapek did apologize for his remarks both in an annual meeting with Disney shareholders and in an email to employees. He also said that he had been working personally with DeSantis in order to try and mitigate the effects of the bill against the LGBTQ community.
"Thank you to all who have reached out to me sharing your pain, frustration and sadness over the company's response to the Florida 'Don't Say Gay' bill," Chapek's email said. "You needed me to be a stronger ally in the fight for equal rights and I let you down. I am sorry."
"I truly believe we are an infinitely better and stronger company because of our LGBTQ community," the email continued. "I missed the mark in this case but am an ally you can count on and I will be an outspoken champion for the protections, visibility, and opportunity you deserve."
These statements did not appear to calm the anger of many within Disney's ranks—including the company's employees. As controversy over the bill grows, reports emerged that Disney workers are planning a walkout to protest their employer's stance on the legislation.
A Twitter account called @DisneyWalkout, as well as an accompanying website, have organized a number of 15-minute daily walkouts across Disney's properties from March 15 to March 21. The protests will come to a head on March 22 when Disney employees engage in a full-scale walkout, according to the website.
Newsweek has reached out to Marvel Entertainment and the Walt Disney Company for comment.