51 Marvel Movie Facts That Will Blow You Away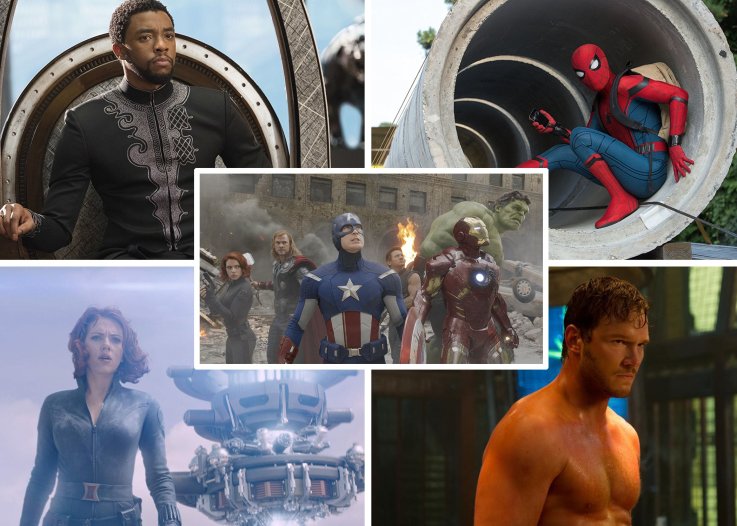 You don't have to be a comic book geek in order to enjoy the Marvel movies. Started back in 1939, then known as Timely Comics, Marvel Comics has created and provided countless stories for modern-day filmmakers to pull from to keep creating movies for years to come. Their characters are household names known around the world: Captain America, Thor, Iron Man, Wolverine, Spider-Man, the Hulk, X-Men, the Fantastic Four, the Hulk and so many more. These characters are just as popular as that other legendary company with popular animated characters: Disney. So it makes sense that the two companies would join forces in 2009 when Disney purchased Marvel Comics' parent company, Marvel Entertainment, for $4 billion. Now combined, it's certain that Marvel characters, and films, are here to stay.
Even though there have been Marvel characters in film and TV for years, it wasn't until 2008, when Iron Man was released, that the new era of Marvel domination started. Led by producer Kevin Feige, Iron Man started the Marvel Cinematic Universe, a film franchise that has gone on to become the highest-grossing film franchise in film history. Three films, Black Panther, Avengers: Infinity War and The Avengers, are in the top 10 of the highest-grossing films of all time. This universe connects all the films to each other, with characters making crossover appearances in a number of films (for example, Robert Downey Jr.'s Tony Stark in Spider-Man: Homecoming, and basically all of the Marvel Avengers in Captain America: Civil War).
With films like Captain Marvel, Spider-Man: Far From Home and Guardians of the Galaxy Vol. 3 all slated for release in 2019, it's safe to say that the Marvel Cinematic Universe is sure to dominate the box office for years to come. So what are the Marvel facts behind these great films? Where do some of these characters come from? How does Stan Lee not explode from a creativity overload? We'd compiled all the Marvel facts you need to know now, before you watch that Marvel film for the 100th time. Slide through to learn a thing or two about the Marvel Cinematic Universe.