Every Marvel Show Coming to Disney Plus Streaming Service and Spoiling 'Avengers: Endgame'
Disney announced details for their Disney+ streaming service Thursday. Not only will it be home to movie releases from Walt Disney Studios, Lucasfilm, Pixar and Marvel Studios, but the new streaming service will also feature a surfeit of original shows, including the live-action Star Wars series The Mandalorian. But one of the biggest surprises in the announcement is a handful of new Marvel shows, many of which star characters who supposedly died when Thanos snapped his fingers in Avengers: Infinity War.
Every Disney+ Marvel Show
Sure, it's already been revealed that many of the dead Marvel heroes will return in Avengers: Endgame—like in the trailer for Spider-Man: Far From Home, which confirms Peter Parker's resurrection—but some of the Marvel characters named to star in upcoming Disney+ series are sure to surprise.
The Falcon and the Winter Soldier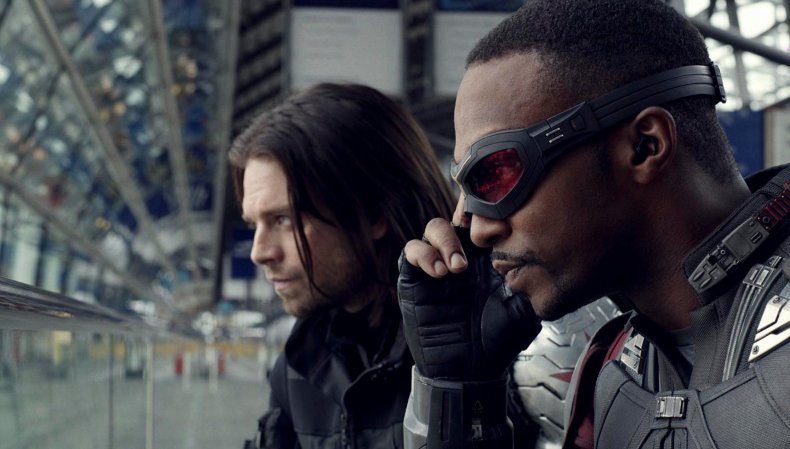 Starring both Anthony Mackie (The Falcon) and Sebastian Stan (The Winter Soldier), both of the heroes in this new Marvel Studios series were killed by Thanos in Infinity War. Welcome back, guys! The Falcon and the Winter Soldier will premiere on Disney+ sometime within a year of launch.
WandaVision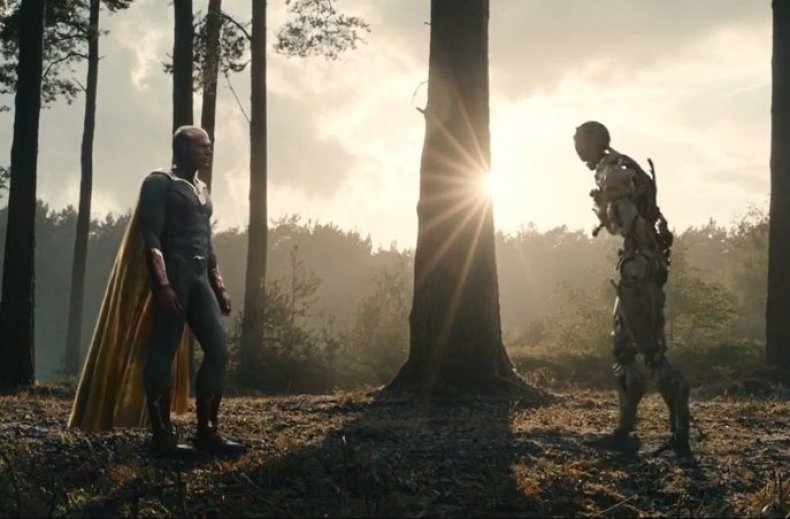 The title is certainly cryptic, but Disney confirmed this newly announced series for Disney Plus will include both Elizabeth Olson as Wanda Maximoff / The Scarlet Witch and Paul Bettany's return as the android Vision. WandaVision will premiere on Disney+ at some point in the streaming service's second year.
Marvel's Hero Project
Not every new Marvel series coming to Disney+ will star dead Avengers. This series will instead showcase real-life heroes, following young people who have done remarkable things for their community. Marvel's Hero Project will stream at launch.
Marvel's What If…?
Since 1977, Marvel has periodically released comics exploring the strange and non-canonical possibilities of the comic publisher's immense roster of characters. With titles like "What If Iron Man Had Been a Traitor?" and "What If Spider-Man had Joined the Fantastic Four?" the series has long been a way to explore characters in new ways, with improbable team-ups and reinterpreted events. The Disney+ version will be an animated series. The first episode will ask "What if Peggy Carter took the super soldier serum instead of Steve Rogers?" In the episode, not only will Carter take on the Captain America mantle, but scrawny Steve Rogers will find his own way to the fight, with the help of an Iron Man suit created by Howard Stark, Tony's dad. Marvel's What If…? Is scheduled to premiere within a year of the streaming service's launch.
Marvel's 616
This documentary series will focus on the history of various Marvel characters, tying them into the social context in which they were created. In the Marvel Universe, Earth-616 is the primary version of reality in a multiverse of parallel dimensions. Marvel's 616 docu-series will premiere within a year of the Disney+ launch.
Loki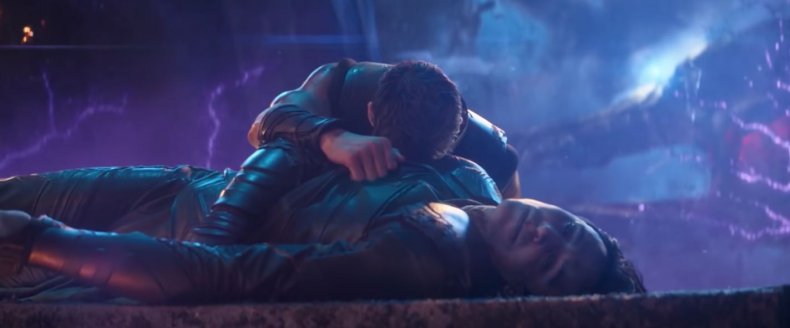 While the other Marvel characters featured in Disney+ series would theoretically return if the Avengers undid Thanos' snap, a Loki series is even more surprising because the character was choked to death by Thanos early in Infinity War, suggesting Endgame could potentially undo all of Thanos' damage. That's a big spoiler. Anyway, Tom Hiddleston will return to reprise his Loki role in the series, which will premiere on Disney+ in its second year.
Unannounced Hawkeye Series
Oddly enough, the only Disney+ Marvel series that wasn't officially announced is the one starring a character who survived the Thanos snap. According to Variety, Jeremy Renner will return as Hawkeye in his own series, where he'll mentor Kate Bishop, a character who eventually replaces him as Hawkeye in the Marvel comics.
"These will be both new and continuing stories," Marvel Studios president Kevin Feige told investors this week. "These will be major storylines set in the MCU with ramifications that will be felt both through the other Disney+ series we'll be producing and the future on the big screen."
The new Marvel shows will be joined on Disney Plus by exclusive new and upcoming movies, including Captain Marvel, Aladdin, Toy Story 4, The Lion King, Maleficent: Mistress of Evil, Star Wars: The Rise of Skywalker, Frozen II and, of course, Avengers: Endgame. In its first year, Disney Plus will stream a total of 25 original series, 500 movies, 7,500 episodes of TV (including 30 seasons of The Simpsons ) and 10 original films.
Disney Plus will debut November 12 and cost streamers $6.99 a month.