'Marvel Strike Force' Beginner's Guide: Characters, Best Team Makeup and More
Marvel's Strike Force is the newest free-to-play mobile game featuring the comic giant's classic pantheon of characters. Similar to Avengers Alliance on Facebook a few years back, you assemble a team of heroes or villains and defeat an endless barrage of grunts and classic characters. If you're looking for some help and don't know what to do, allow us to give you a few beginner's tips to help you save the universe.
'Marvel Strike Force' Beginner's Guide: Characters, Best Team Makeup and More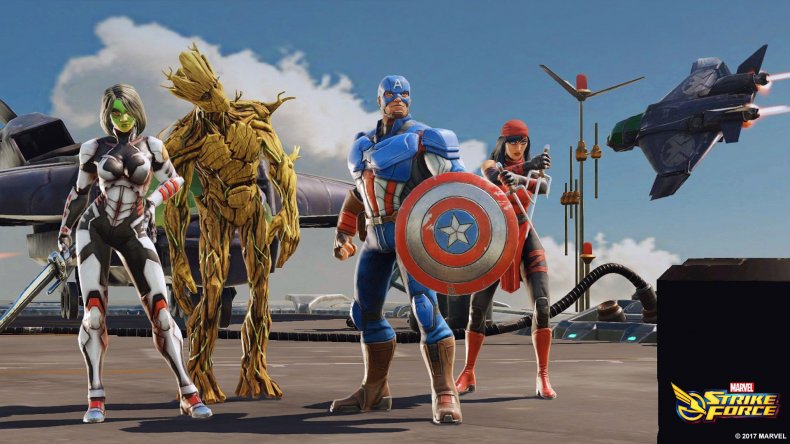 Shards
Ultimus has recently come to earth and taken control of some of Earth's mightiest heroes. Completing the main story as both heroes and villains, you'll unlock shards and items that allow you to buff your teammates.
Best Heroes
Early in the game, you'll find shards for characters like Spider-man, Elektra and Luke Cage. A team is at its most well-rounded when it has a healer, tank, brawler and DPS. Spidey, Yondu, Gamora and Quake are the best characters, with recently released Wolverine not far behind. You'll unlock these guys just by playing, so don't rush to be the best. Grunts of nameless S.H.I.E.L.D or Hydra agents are generally viewed as pretty bad, so try not to rely on them too much.
Experience
You can earn player experience by upgrading your characters, completing Daily Missions and competing in events. You'll naturally progress and unlock more Campaign Energy and gold.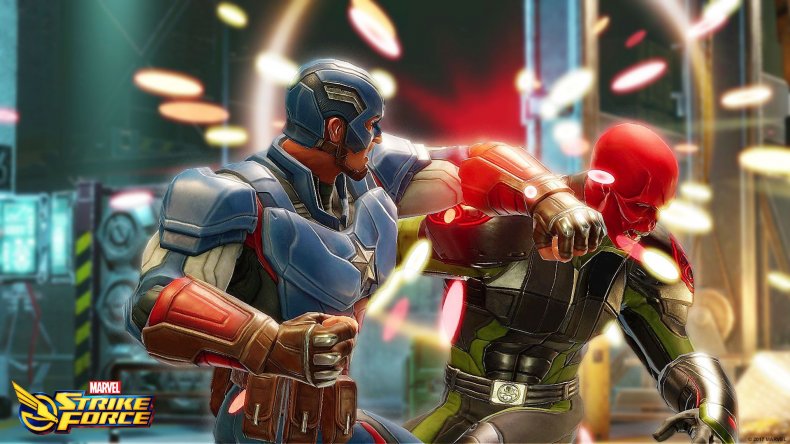 Training Modules
Your fighters' levels can be upgraded with Training Modules and gold. In the early game, you'll spend a lot of in-game currency upgrading their stats and power level. Always max out your characters before the start of a fight. Upgrade your character by fitting them out with all six item slots and you'll earn another star. At tiers three and five, you'll unlock additional abilities.
Items
After winning a battle, you'll earn stars depending on how many members of your squad you kept alive. If you managed to keep the whole team in one piece by the end, you'll be able to replay the missions for Campaign Energy. There, you'll be able to earn items to upgrade characters, gain shards and raise your level.
Orbs
Like every freemium game, Strike Force has a premium currency. Power Cores allow you to purchase Orbs, which contain Shards, gold and other cool stuff. Hold off on spending any of your Cores until there's an in-game event that lets you get the most bang for your buck. Basic Orbs are noob traps, so be sure to avoid those.
Blitz Mode
Once you hit level 14, you'll unlock the Blitz mode. By completing challenges, you'll unlock Shards that can be used to earn unique characters. Blitz Charge, another in-game currency that refills over time, will allow you to fight other players' teams. It's worth it just for the rewards, but it's also nice to beat up Spider-man dozens of times. The better you do, the higher your score multiplier will get. It's worth playing this mode whenever you can.