We might not be getting any new Marvel movies in theaters for the immediate future, but fans will soon be able to welcome a couple of Avengers right into their homes.
Disney announced on Thursday that WandaVision—a new original series centered on Elizabeth Olsen's Wanda Maximoff (a.k.a. Scarlet Witch) and Paul Bettany's Vision (R.I.P.)—will be debuting on its Disney+ streaming service early next year, on January 15.
Word of the release date came via a tweet teasing, "A new era arrives." The tweet also features a 28-second video clip that plays up the idea that WandaVision will be pitched as some sort of bizarro sitcom. In it, we see shots of Wanda and Vision styled like couples from vintage TV shows—there's the black-and-white of, say, The Dick Van Dyke Show and the '80s fashion of fare like Family Ties.
That vibe is in sync with an earlier trailer for the upcoming, highly anticipated series, which made it seem like Wanda and Vision are trapped in some sort of purgatory that's modeled after small-screen family comedies. Marvel fanatics will, of course, remember that Vision was last seen in 2018's Avengers: Infinity War, when he was murdered by Josh Brolin's Thanos. Plot details on the new Disney+ miniseries are scarce, so we'll just have to wait and see how Vision and Wanda have been reunited.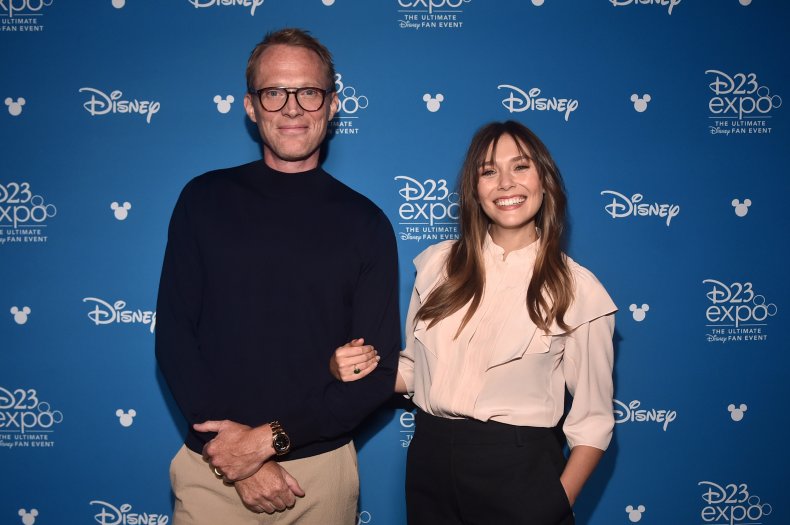 When the series shows up on Disney+ it will indeed be the start of a new era for the Marvel Cinematic Universe. It'll be the first canonical TV series in a line of them. Disney has plans to devote shows to Anthony Mackie and Sebastian Stan's characters (for The Falcon and the Winter Soldier), Tom Hiddleston's Loki (for, uh, Loki) and several others.
WandaVision is expected to kick off Phase Four of the MCU, which will also include such feature films as Black Widow (set for theatrical release on May 7, 2021), Shang-Chi and the Legend of the Ten Rings (slated to hit theaters on July 9, 2021) and Eternals (currently tabbed for theaters on November 5, 2021). It remains to be seen if those theatrical release dates will hold, given the current state of the coronavirus pandemic, which has devastated the movie industry and definitely dented Disney. The House of Mouse recently announced that it was going to layoff 28,000 employees.
When it arrives early next year, WandaVision will be just the latest major Disney+ release, following the just-launched second season of The Mandalorian and Pixar's Soul, which is scheduled to land on the streamer on December 25, Christmas Day.