Chadwick Boseman voices his iconic character T'Challa, aka Black Panther, for a final time in Marvel's What If...? animated series.
The late actor, who sadly passed away in August 2020 from colon cancer, voices his character in four episodes of the series, but is the lead in Episode 2.
The second episode of What If...? explores the possibility of what would have happened if T'Challa was taken by Yondu Udonta as a child instead of Peter Quill.
What follows is an action-packed adventure that sees T'Challa become a famous galactic outlaw with the Ravagers, and he travels across the universe to help save worlds from destruction.
T'Challa is so great at saving the universe that he even helps convince Thanos not to collect the Infinity Stones and kill half of Earth's population as happens in Avengers: Infinity War.
Drawing from Black Panther and Guardians of the Galaxy, the second episode of What If...? proved to be a fitting farewell to Boseman.
And at the end of the episode Marvel paid tribute to the star, writing: "Dedicated to our friend, our inspiration, and our hero Chadwick Boseman."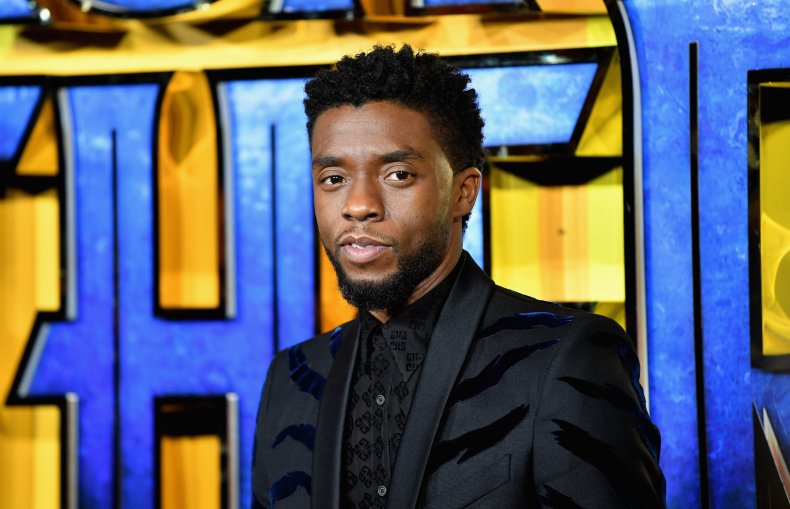 Fans were moved by the actor's last performance, as well as the dedication that was given to him by Marvel, and shared their thoughts on Twitter.
@downeyjessevan shared a picture of Tom Hiddleston's Loki looking emotional in the Disney+ series Loki to express their feelings, writing: "'dedicated to our friend, our inspiration, and our hero CHADWICK BOSEMAN' I burst into tears."
Twitter user @isoakavakardash added: "That episode of #WhatIf hit me in the feels. I wish Chadwick Boseman were still here with us."
Fan @digovii said of Boseman's performance: "Hearing/seeing Chadwick Boseman play T'challa one last time really tugged at the heartstrings. What a great episode on top of that too. #WhatIf was incredibly fun to watch today and I couldn't help but have a smile on my face, laugh along, and enjoy the show."
One viewer praised Marvel for making such a good episode, as @ItsmeAD86 wrote: "you guys nailed it, thanks for bring back our hero."
@Hritikeshpowar said of the episode: "Today's what if episode felt a extra too special. Man Chadwick Boseman will be missed by everyone! The king stays immortal."
While @jdubba2k1 said it was "great to hear Chadwick Boseman's voice again on this," and @Francis32748807 said the episode was "the reason why [they] started crying at 3 am in the morning."
Marvel's What If...? will consist of nine episodes in total, and each one will focus on its own self-contained story exploring what would happen if key events in the Marvel Cinematic Universe happened differently.
A number of famous names reprise their roles in the animated series, including Boseman who starred alongside Michael Rooker, Benicio del Toro, Josh Brolin and Karen Gillan, amongst others in Episode 2.
Marvel's What If...? airs new episodes on Disney+ every Wednesday.